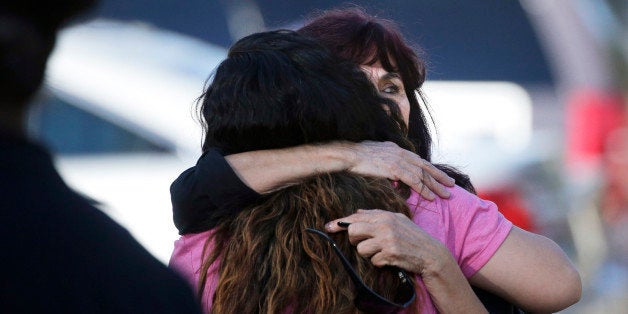 Another day has brought forth further tragedy at the hands of mass shooters, this time in California. We've sadly grown accustomed to mass shootings in America. Our response, while often well intended, is to offer prayers for victims and those impacted by such senseless and evil acts.
In the wake of the California shooting, there has been some question as to whether offering prayers is the appropriate response to this form of tragedy. The front page of the New York Daily News writes in bold black and white, "God Isn't Fixing This." I have not read the article itself, but given some of the other criticism surrounding prayer, it is not prayer itself that seems to be in question. Rather, at the heart of the skepticism regarding prayer is a perceived flippancy about the attitude of our prayers. The offerings of prayers have become trivial, quick and fleeting. The attitude of prayer dissipates.
The skepticism about prayer brings forth daunting existential questions for religious individuals: Do we pray after a tragedy and simply move on with our lives as normal? Or perhaps we do pray, yet do nothing to stop a perpetual evil in our world.
Christian philosopher Soren Kierkegaard once said, "The function of prayer is not to influence God, but rather change the nature of the one who prays." In this context, Kierkegaard is looking inward. There is something we need to learn about ourselves, and each other, when we truly pray. If we are constantly praying about issues, whether personal or social, and we cease to change, we ought to reexamine the nature of our prayers and our reason for prayer.
Prayer is action. And prayer needs to lead to further outward action with the focus on alleviating hurt and suppressing evil. I'm reminded of a recent quote from Pope Francis, who said, "You pray for the hungry. Then you feed them. That's how prayer works." In Matthew 25:35, Jesus says, "I was hungry, and you fed me. I was thirsty and you gave me something to drink. I was a stranger, and you invited me in." Prayer is accompanied by care, care for those who are hurting and oppressed, for those lost and weary.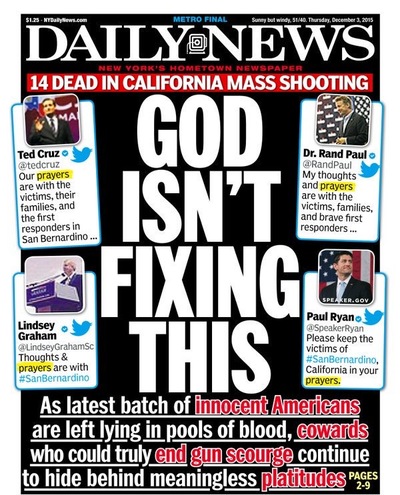 It takes only a few moments after a tragedy such as recent ones in Paris, or Beirut, or California, for prayers to be publicly offered. Yet the news of mass shootings continue onward like a force that is seemingly unstoppable. Perhaps it's because we pray, but we don't change. Perhaps the function of our prayer is a plea to God to keep evil from being perpetuated. Such exhortations might be earnest, yet it seemingly excuses us from action by putting responsibility on God. Drawing an analogy from the Pope's quote, if we pray against evil, then we must do more to stop evil. The world is growing weary over our isolated prayers.
Stopping evil first starts with confronting ourselves and our own presuppositions about God and our beliefs. Regardless of whether one is conservative or liberal, pro-gun or anti-gun, the fact remains the same: people are being murdered every day by something we can stop. Perhaps we do need an additional few moments to sit with that in prayer as stories of shootings continue to multiply. After that, we must act. We must finally start the conversation on how to end these acts of terror. Action is not separated from prayer. If we pray without action, we aren't really praying.
Calling all HuffPost superfans!
Sign up for membership to become a founding member and help shape HuffPost's next chapter