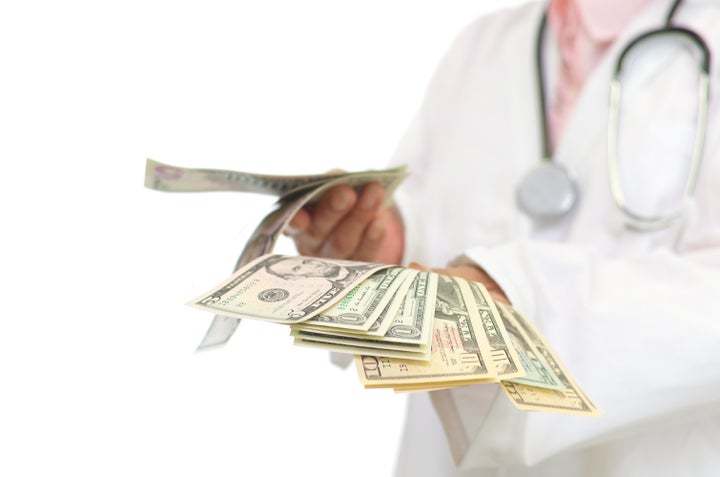 Health insurance agents and brokers will no longer be getting paid to tell sick people about a government-backed health insurance plan that can't turn them down.
The Centers for Medicare and Medicaid Services is ending a program at the end of this month that gave $100 to agents and brokers who referred customers to the Pre-Existing Condition Insurance Plan, which was created by the health care reform law President Barack Obama enacted in 2010. The PCIP, as it's known, was designed as to provide help to people who can't find affordable health insurance because of their medical histories.
The PCIP's performance has been underwhelming: enrollment remains far below expectations even as the $5 billion set aside for the program is spent faster than predicted. Through the end of February, 56,257 people had PCIP benefits. This represents a tiny portion of the 50 million Americans who are uninsured and is far below the 200,000 to 375,000 people who were projected to join the Pre-Existing Conditions Insurance Plan. Moreover, each PCIP enrollee is costing almost $29,000 a year, which is more than twice government estimates from 2010.
To address lackluster enrollment in the program, the Obama administration announced in May 2011 it would start paying insurance agents and brokers $100 when they helped an eligible person obtain coverage through the program. The approach mirrors how private health insurance companies pay commissions to agents and brokers who send business their way.
Steve Larsen, the director of the administration's Center for Consumer Information and Insurance Oversight, announced the end of the referral fees during a conference call with industry representatives two weeks ago, said Ryan Young, the senior director of federal government affairs for the Independent Insurance Agents & Brokers of America, a trade group. LifeHealthPro, an industry trade publication, reported on the agency's announcement last week.
"They just said enrollment's up to where we want it to be, basically, and we don't need your services anymore," Young said. "We didn't really appreciate how it was communicated to us so suddenly." Between April 30, 2011 and Feb. 29, 2012, enrollment in the Pre-Existing Condition Insurance Plan grew from 21,454 to 56,257, according to the Centers for Medicare and Medicaid Services.
The fees helped grow the program, according to the Obama administration. "We know that agents and brokers played a role in boosting the awareness of and increasing enrollment in PCIP during this campaign, and on average, about 10[%] to 15% of enrolled applications to the federal PCIP involved an agent that qualified for the fee," CMS said in a written statement. "We have seen increases in awareness and enrollment. More people know about PCIP."
There are 36 million to 122 million Americans who have a pre-existing condition that could give a health insurance company an excuse to refuse them coverage, offer them a plan that covers everything but their pre-existing condition or charge them an exorbitant rate, according to a new report by the Government Accountability Office. Unless repealed by the Supreme Court or Republicans, the health care reform law will prohibit all insurance companies from denying health benefits because of pre-existing conditions beginning in 2014. The PCIP will expire at that time.
Popular in the Community