 Reuters reports that the woolen garment was uncovered in 2011 in south Norway, 6,560 feet above sea level on what is believed to have been a Roman-era trade route. Carbon dating revealed that the greenish-brown tunic was made around the year 300. Marianne Vedeler of Norway's Museum of Cultural History shows off a 1,700-year-old tunic used as warm outer clothing, found in the mountains of southern Norway in 2011, in Oslo March 21, 2013. The pre-Viking woollen tunic found beside a thawing glacier in south Norway shows how global warming is proving something of a boon for archaeology, scientists said on Thursday. (Alister Doyle/Reuters)
Though melting glaciers demonstrate the very real environmental threat facing the earth, this recent finding shows the benefit of climate change to the field of archaeology.
"It's worrying that glaciers are melting, but it's exciting for us archaeologists," Lars Piloe, a Danish archaeologist who works on Norway's glaciers, told Reuters.
The past few years have seen many such discoveries in the melting mountains of Norway. In a 2010 interview with Reuters, Piloe noted the uncovering of more than 600 ancient artifacts, including hunting sticks, bows and arrows, and a 3,400-year-old leather shoe.
A 2012 study by the Norwegian Water Resources and Energy Directorate (NVE) found that the country's glaciers have been melting at an alarming pace in a relatively short period of time, leaving them smaller than they've been in several hundreds of years. According to the NVE, 19 of Norway's 28 glaciers receded in the past year, the Norway Post reports.
WATCH REUTERS' 2010 REPORT BELOW:
Before You Go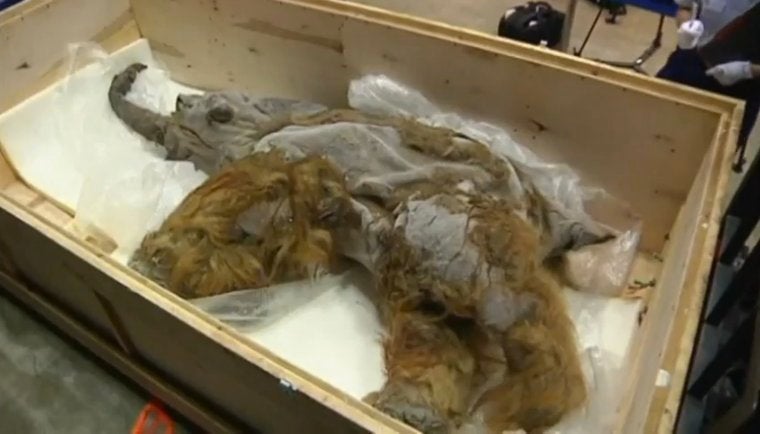 Unearthed
Popular in the Community