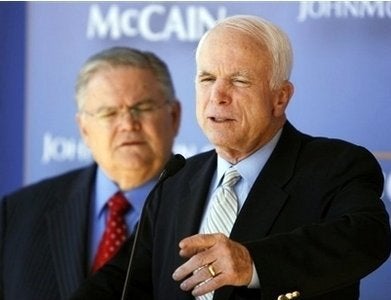 The following argument figures to play out numerous times into November:
McCainiac: Look, at least John McCain never went to church nor was guided by Hagee or Parsley. His hanging out with them is not nearly as bad as Obama's spending 20 years buddying up to Wright the America-hater.
Obamafile: Hardly! McCain sought out a Hitler-lover and nutty Islamo-phobe and asked for their very public political support -- that's much worse!