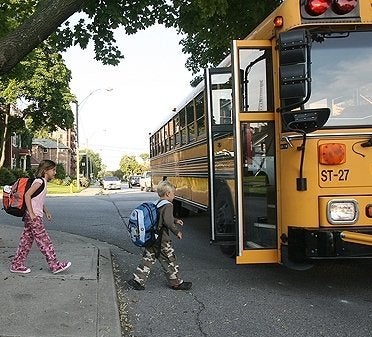 Seeing her name in the morning paper caused something within me to come undone.
True, I'd written about her myself. But mine was a fictional account, an attempt to ease the pain of her life, to somehow rewrite her ending. The article detailed how the man who killed her was convicted, that he received a life sentence and not the death penalty. Reading the story made it all real again and terribly clear just how vain my attempts to resurrect her were.
I first learned of Precious Doe in May 2005 while driving home from the supermarket with my own little girl safely tucked in the backseat. I was at a stop light and turned the volume to the front so my daughter wouldn't hear. A reporter from NPR was describing how four years earlier, in 2001, Precious Doe's 3-year-old body was found in a strip of woods in Kansas City, Missouri. Left naked, decapitated even, no one stepped forward to claim her. No one at all.
That spring day in 2005, while I sat in my car, prosecutors from Jackson County announced the arrests of her parents and her true name: Erica Michelle Maria Green. It wasn't until the line of cars behind me started honking in unison that I realized I was weeping, mourning for a child I never knew. From the back, my daughter asked, "Are you okay, Mommy?" I couldn't answer.
As a mother to three young children, it was disturbing to imagine such a thing was possible. It's not that I was naïve to these types of crimes; I understood the horrors of this world. It had to be a unique occurrence.
That day, I went home and began searching the National Center for Missing and Exploited Children's web site. I expected to find one, perhaps two other children whose remains went unidentified. The results, however, were devastating. In state after state, there were cases of girls with pink nail polish and peace symbol earrings, boys wearing khaki shorts and designer sneakers. All dead. Some were found near train tracks or down embankments, others in deserts or by the side of some busy stretch of road. None were given as much as a name.
At the time, I'd just started a novel and had no idea where it was going, but after that day I knew it had to somehow tell the story of Precious Doe, of all the children who were never loved enough. I wove her into the lives of my characters, people who cared deeply about this child. I gave her an ivory coffin and laid her out on a bed of daisies, wholly white (innocence). She was buried in a hand-stitched nightdress under a colonial rose granite headstone, her name Precious Doe etched into its face above a few lines from an Emily Dickinson poem. In the end of my novel, I imbued her with life, surrounded by family and peace. In this fictional world of mine, I gave Precious Doe what she deserved most: love.
We novelists have that power, don't we? We can transform the simplicity of a fisherman's life into something heroic as Ernest Hemingway did; take the mundane existence of a short order cook and somehow make it relevant as Richard Russo did in Empire Falls; and what of the life and eventual triumph of Celie, a character who represents a thousand nameless women in Alice Walker's The Color Purple. We novelists think we can right the world's wrongs with our happy endings.
But that morning, reading Doe's name, the violent truth of her life and death, and the sentence her stepfather received -- life -- I know there's no happy ending for Precious Doe. Not really. All of my efforts to call her back through my book aren't enough.