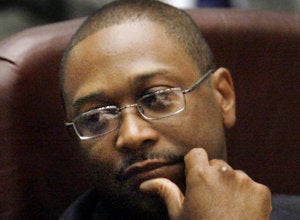 More bad news Friday for Todd Stroger's bid for re-election as Cook County Board President, and it comes in the form of dollars and cents: Stroger was last place of the four Democratic candidates in funds raised over the last 6 months.
With fundraising reports released Friday, Terrence O'Brien raised by far the most money in the last half of 2009, totaling over $778,000. Ald. Toni Preckwinkle, who took a 12-point lead in a recent poll of the race, was next with just shy of $400,000. In the same period, Todd Stroger raised just over $100,000.
So far in 2010, it's Preckwinkle with the lead, raising over $164,000 since the new year. O'Brien finished just behind her, and Stroger came in third place with $115,000 raised since January 1st. But over 85% of this money came from a single source, Citizens for Emil Jones.
REAL LIFE. REAL NEWS. REAL VOICES.
Help us tell more of the stories that matter from voices that too often remain unheard.