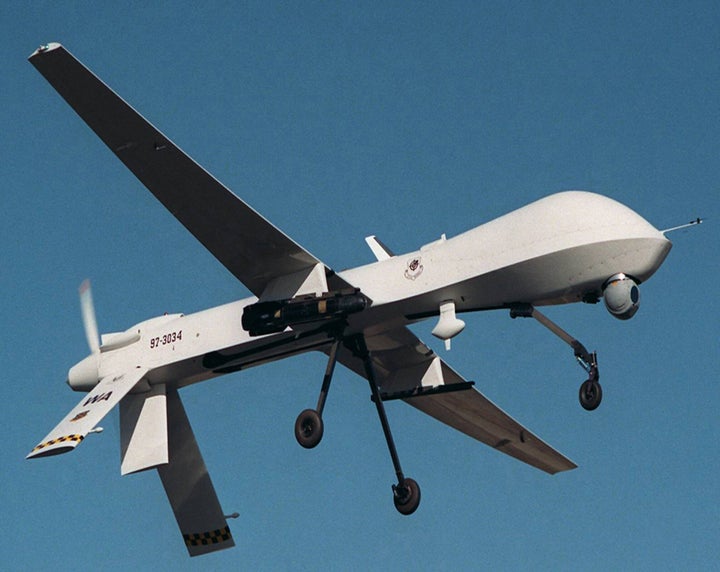 Two U.S. service members were killed last week in a drone airstrike that is believed to be the first instance of friendly-fire deaths from drone attacks, NBC News is reporting.
The attack, which took place in Afghanistan's restive Helmand province, appears to be a case of mistaken identity. Marine Staff Sgt. Jeremy Smith and Navy Corpsman Benjamin Rast were reportedly coming to serve as reinforcements for a group of Marines coming under fire in the region. The Marines were watching live video of the battlefield provided by a drone; when they saw infrared "hotspots" approaching, they ordered the drone strike. The hotspots were actually Smith, 26, and Rast, 23, according to NBC.
The U.S. government is investigating the incident, and "the families of both service members have been informed of the possibility this was a friendly fire incident," reports NBC.
The controversy surrounding U.S. drone strikes in Afghanistan and Pakistan was highlighted last month when a particularly deadly drone strike killed 36 people, most of them civilians, according to intelligence officials. Pakistan pulled out of high level talks about the future of Afghanistan in protest.
President Obama has ordered a "record number" of Predator strikes during his administration, reports Newsweek.