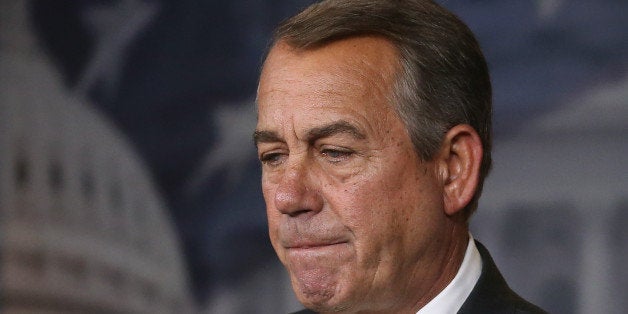 WASHINGTON -- House Republicans are again attacking measures aimed at protecting U.S. troops from predatory lending practices, two weeks after a similar GOP effort failed.
The military has been grappling with the financial impact of predatory lending on service members for years. In 2006, Congress passed legislation cracking down on some forms of high-interest credit, particularly payday lending. Lenders responded by exploiting loopholes in the law, and late last year, the Department of Defense proposed a new set of regulations designed to curb these creative workarounds that target troops.
Republicans have been working to kill those regulations before they can take effect. This week, Rep. Steve Stivers (R-Ohio) will offer legislation that would block DOD from finalizing its rules until a host of unrealistic technical certifications could be made for a database of active-duty military members. The House will vote on Stivers' plan as an amendment to the National Defense Authorization Act, a major bill that establishes military funding.
Thousands of service members receive short-term, high-interest loans each year, according to a 2014 report by the Consumer Financial Protection Bureau, which has documented a raft of abusive tactics targeting soldiers and their families. One family that took out a $2,600 loan ended up paying back $3,966.84 over the course of a year. Another borrower spent $1,428.28 to pay off a $485 loan in just six months.
Traditional banks have joined with smaller payday loan companies in lobbying against the Defense Department rules, since the new standards would curb profits for so-called "deposit advance products" -- small, expensive loans that banks issue to compete with payday lenders.
In late April, Republicans on the House Armed Services Committee attempted to delay the new DOD rules, but an amendment from Rep. Tammy Duckworth (D-Ill.) -- herself a veteran of the Iraq War -- stripped out the GOP language, after winning over five Republicans. Democratic support for Duckworth's amendment was unanimous.
"The House Armed Services Committee acted in a bipartisan fashion to move forward with urgent protections for our Service Members from predatory lenders," Duckworth (D-Ill.) told HuffPost in an emailed statement Monday. "It is disappointing that there is yet another push for delay, but I remain steadfast in my commitment to enacting these reforms and standing up for our Service Members. Now is the time to act."
The White House also blasted the Stivers provision on Monday, but stopped short of threatening to veto the broader NDAA bill over it.
"It's almost too difficult to believe that you'd have a member of Congress looking to carry water for the payday loan industry, and allow them to continue to target in a predatory fashion military families who in many cases are already in a vulnerable financial state," said White House press secretary Josh Earnest.
"In some cases, we're talking about military families who have a loved one that's deployed overseas," Earnest continued. "And as they're trying to makes ends meet, to allow predatory lenders to target them is something that I can't imagine earning the majority support in the United States Congress."
Stivers' office did not immediately respond to a request for comment.

Before You Go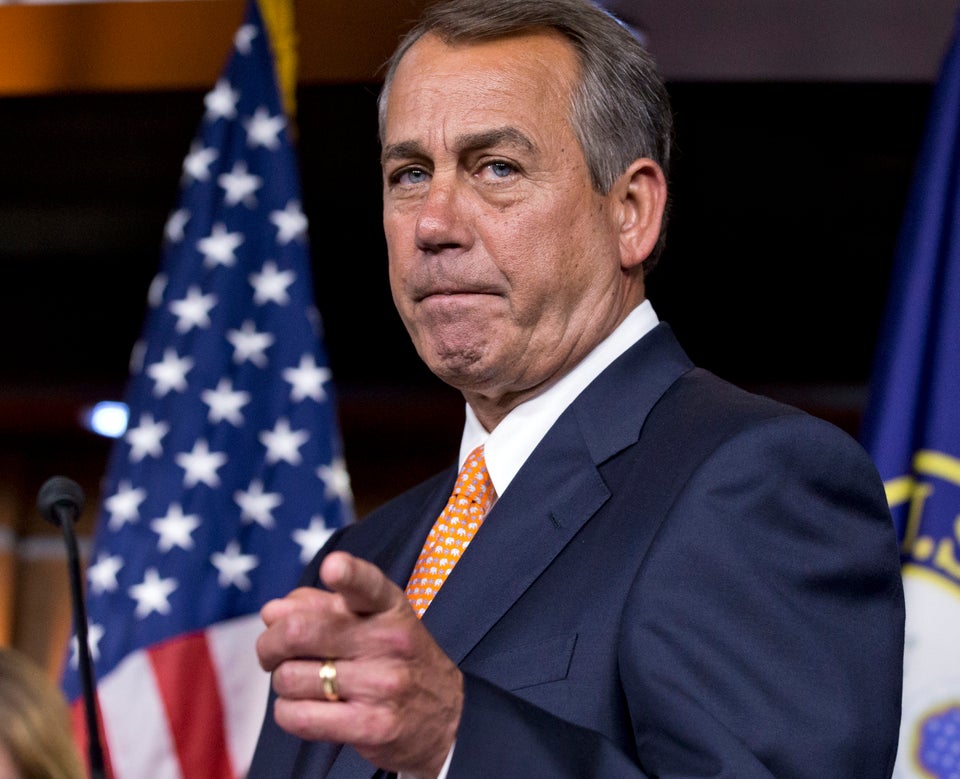 Conservatives Pointing Fingers
Popular in the Community