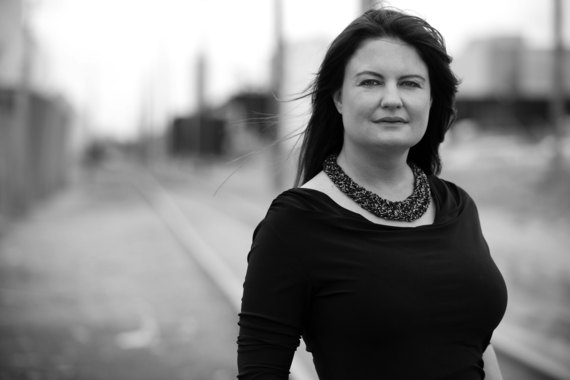 Tis the Season -- for reflection and prediction. Tune in any TV network and you'll see experts prognosticating on the global state of affairs while other segments reflect on the year that was. The cannabis industry is no different.
One of the industry's primary movers-and-shakers is Nicole Smith, founder and CEO of Mary's Medicinals, the Denver-based company that manufactures transdermal cannabis patches along with other unique cannabis nutraceutical products. In fact, Mary's Medicinals has won the Cannabis Business Award for "Most Innovative Product" for two years in a row and Smith was recently named a Denver Business Journal Outstanding Woman in Business for 2015.
This author recently asked Smith to reflect on the year that was and offer some predictions for the future.
Nicole, there is always talk about "Big Business" at the door of the cannabis industry. What's your take?
Nicole Smith: Everyone abhors the possibility of 'Monsanto Marijuana,' but major corporations and investment firms will inevitably find ways to get into the industry. For better or for worse, the industry is going to mature very quickly. The success of larger existing cannabis companies will power the next wave of research and development, distribution and marketing but there are investors clamoring to "get on board." With this wave of investment, we'll see both the entry of new players and the consolidation of the existing market as larger organizations continue to buy up smaller firms. It's a free country with a free market but, as with any product, an educated consumer is key. The cannabis consumer is very sophisticated, for the most part, and this will, I think, help avoid the "Monsanto Marijuana."
Does that include The Edibles Market, which has taken quite a hit in the press in 2015?
Nicole Smith: I think the edibles market will "grow up" in 2016. Overdosing on edibles has been too easy. A slew of new regulations and safety guidelines will definitely have an impact on this previously rapid-growth sector. In Denver, manufacturers are facing new proposed requirements that may include marking individual items with a THC symbol. Branding changes and required investment in new technology will drive out many smaller manufacturers as regulations continue to stack up.
Consumers should expect a reduction in gummy bears and other candies that are perceived as appealing to children. Meanwhile, artisanal chefs and brewers have begun to explore the potential of cannabis as an intriguing ingredient in high-end craft brews and gourmet meals. There will also be new oral preparations of cannabis available, like our new high-bioavailability capsules. These emerging areas are geared to the 'adult-oriented' cannabis market and will see significant growth in 2016.
What is your perception of the socio-economic impact in the legal cannabis states?

Nicole Smith: Without question the growing legal cannabis industry has begun to have a major impact on the bottom-line in communities where it has been allowed to prosper. There are estimates of nearly $3 billion in sales in 2015! Unemployment is down. Schools, drug treatment programs and other municipal services have been positively impacted -- and citizens are taking note. Multiple reports show that in Colorado, teen drug use and crime are both down. Beyond all of the jobs both in cannabis and ancillary industries, cannabis companies have contributed millions of dollars to educational, research, patient and community support programs. If you drive down Interstate 25 in Denver, don't be surprised when you see a sign proclaiming 'Litter Removal Sponsored by Metro Cannabis.'
As the cannabis industry becomes increasingly important to local economies, and influential in government, we will begin to see incremental banking and tax reform -- especially on the federal level. Smaller local banks will begin to find ways to participate in and benefit from the cannabis economy. And those of us in the industry will eventually be able to bank like everyone else (laughs).
There are three levels of cannabis control -- state, federal and international. What do you foresee in those areas?
Nicole Smith: There are nearly a dozen states (California, Arizona, Nevada, Michigan, Florida, Massachusetts, Maine, Hawaii, Missouri, Ohio, and Montana) that are in various stages of trying to get ballot initiatives for general legalization in 2016. It is too early to know which states will actually get something on the ballot, but we know several will. Vermont may be the first state to legalize recreational use through a legislative process.
At the federal level, the prospect of someone new entering the White House presents quite a bit of uncertainty. Some conservative presidential candidates have threatened to vigorously enforce federal marijuana laws, while Bernie Sanders promises to end the drug war completely. Without trying to predict the outcome of the election, let's just say there are many possibilities, but a reversal of state legalization is very unlikely.
Internationally things are also very exciting but complex. With a new Prime Minister (Justin Trudeau), Canada is poised to be the first G7 nation to legalize cannabis, and many other nations are exploring the possibility of following suit. Rumors continue to swirl about a report from the United Nations Office on Drugs and Crime that will call on governments around the world to decriminalize drug use and possession for personal consumption. Whether or not that will happen in 2016, legalization will continue to draw headlines throughout the year.
And do you think that general legalization will hurt the medical use of cannabis?
Nicole Smith: It certainly could. Growing pains are inevitable. In Washington, the highly regulated recreational market has all but shuttered the previously vast medical dispensary system. In Colorado, a duel system has emerged, but many feel that an evolution of the '2 Door' system is needed. To keep up, many products are sold both medically and recreationally so that they are available to users with or without a prescription. However, the retail side is more heavily taxed, and can cost 40-60% more. As more states legalize, there is going to be a difficult discussion about how we open up adult use while making sure we take care of the patients that need these products as medicine.
It is not a simple issue. Can we separate medical and recreational use? If so, where do we draw the line between medical and recreational use? Treating a child's epilepsy is, of course, purely medical. But we see many customers using our 'Medical' products for many conditions that wouldn't qualify as 'debilitating,' even something as simple as a hangover or menstrual cramps. But these are also not 'recreational' users trying to get stoned. Is an athlete entitled to use cannabis as sports medicine? What about someone trying to treat stress or anxiety? Do they deserve the same access to non-toxic/non-pharmaceutical relief as someone with a 'qualifying' condition? The only answer, in my opinion, is to provide unrestricted access to everything for everyone -- just like any over the counter drug. Hopefully we'll see a move in that direction in 2016.
Calling all HuffPost superfans!
Sign up for membership to become a founding member and help shape HuffPost's next chapter