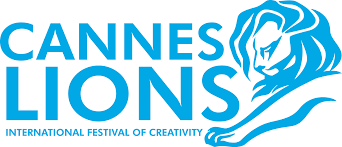 Next weekend the Cannes Lions Festival of Creativity starts once again in Cannes, France. It's an annual celebration of creativity in marketing and entertainment...and oh yeah, they give out awards.
It's a huge event, where folks from all corners of the marketing industry join to discuss and acknowledge each other's work. I've been a few times in my life, including last year where my agency was among the winners. It's a time of great inspiration and networking. I always come back exhilarated and exhausted.
As we start to pack and prepare, everyone is starting to make their predictions. Having been a judge for numerous other awards this year, I have a sense of what might be on the shortlist for this year and there is some incredible work. There are three that stick out for me, and for many others as well.
This campaign is my personal favorite as it supports the Brady Campaign for gun control. For me it's not a political statement at all, but a campaign that changed something critical in our culture...giving too much media attention to the killers responsible for mass shootings. Zero Minutes of Fame aims to get rid of the fifteen minutes of fame afforded to these killers and instead replaces it with a remembrance of the victims. The campaign created a Google Plugin that you can install to eliminate the killers' names and images in your news and social feeds, and replace them with images of the victims. The campaign was so powerful that it even got some media outlets, like little 'ole CNN, to stop showing pictures/names of the shooters. Brilliant and culturally impactful, as any marketing campaign should strive to be.
I love this campaign out of Australia because it really gets you thinking as well. Meet Graham challenges us to think about how we would survive a car crash, bringing awareness to road safety.
Check It Before It's Removed.
This amazing campaign used Facebook to remind women to check themselves for breast cancer by using what would normally be banned photos of naked breasts. Literally, Check It Before It's Removed alerted women to check themselves NOW before the photos get taken down, creating a social movement that really got women to act NOW. All in time for International Women's Day.
This is going to be an epic year, I predict, for creativity and social impact. Just look at the three campaigns I just highlighted as examples. Great marketing not only sells a brand, but it also moves people. That should be our goal each and every time.
My agency has also submitted a record number of entries so I'm particularly anxious to see the outcome. But honestly, and I am being honest, it's all about the creativity of our craft and pushing ourselves forward. For that, I'm not only continually inspired but also grateful.
REAL LIFE. REAL NEWS. REAL VOICES.
Help us tell more of the stories that matter from voices that too often remain unheard.
This post was published on the now-closed HuffPost Contributor platform. Contributors control their own work and posted freely to our site. If you need to flag this entry as abusive,
send us an email
.