Kirby Corbey's 4-year-old son, Emmett, still has a scar on the back of his arm. It's a symbol of his tough journey as a preemie.
Corbey's uterus ruptured when she was 32 weeks pregnant. She had a C-section, and Emmett was born weighing 4 pounds. Her uterus had squeezed Emmett's arm so tightly that he was left with a scar.
"His right arm and half of the placenta went through the uterine rupture and the uterus contracted around it, so for five hours he didn't have blood flow to that arm, but at least those two things blocking the hole prevented internal bleeding," Corbey told HuffPost.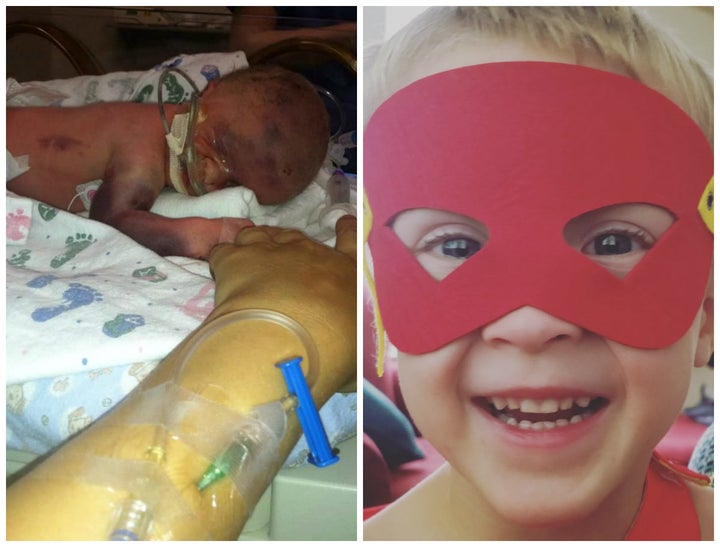 Emmett was "black and blue all over" when Corbey first saw him. His right arm was also twice the size of his left. It used to hang limp, but Emmett has since gone through physical therapy.
"Amazingly, he is now right-handed," Corbey said.
Emmett had seizures for the first five days of his life. After a 69-day stay in a neonatal intensive care unit (NICU), he went home with a percutaneous endoscopic gastrostomy tube to help him eat (it was removed a month later). He also spent time in a children's hospital right before his first birthday because of viral meningitis, which sparked a bout of seizures.
Corbey described her son as a "happy, healthy and smart" kid who loves superhero capes and masks, as well as playing with dogs.
She offered advice to parents watching their premature babies fight in the NICU, noting that it's a "confusing state to be in."
"Celebrate the little achievements," she said. "Your baby is working so hard. Even the smallest improvement means so much work for their little bodies! Be proud of yourself and them for the milestones they reach."
Here are those preemies, then and now: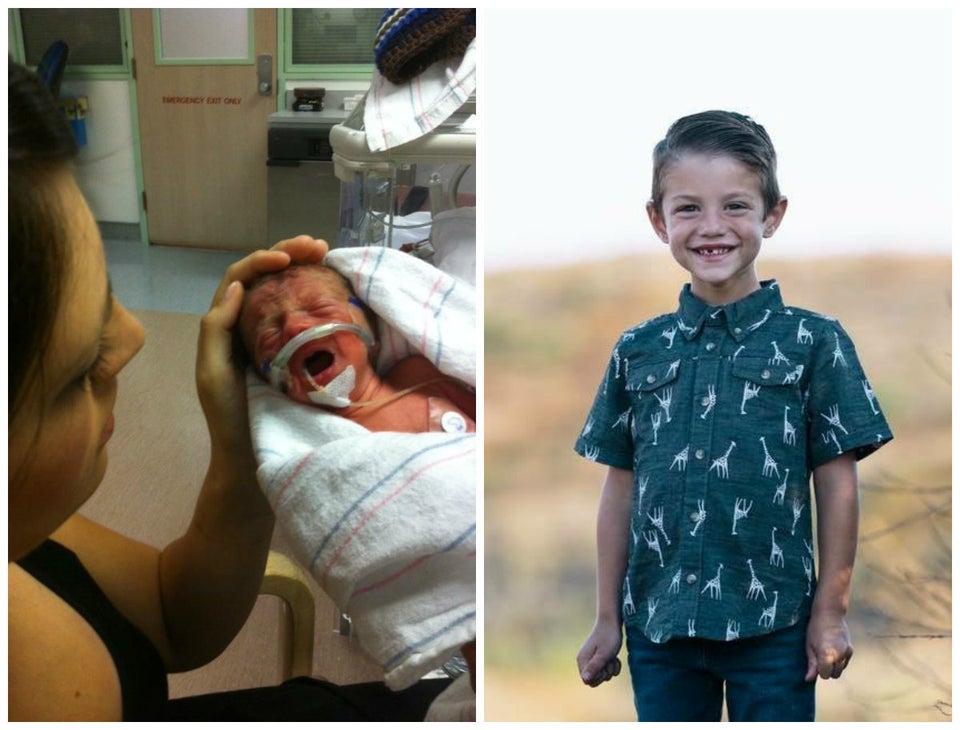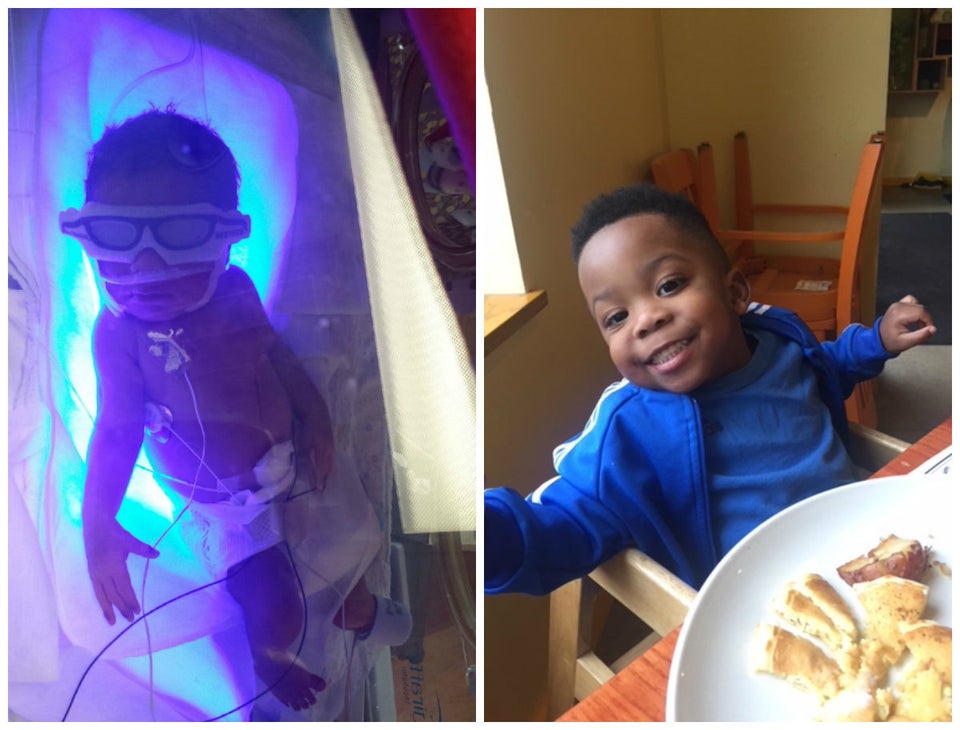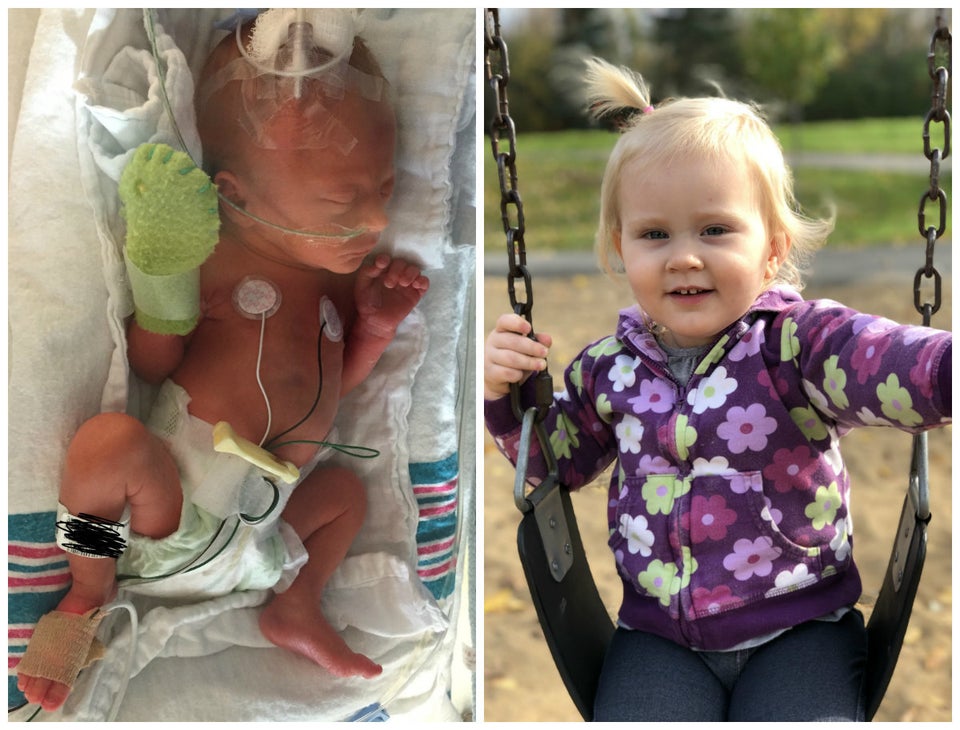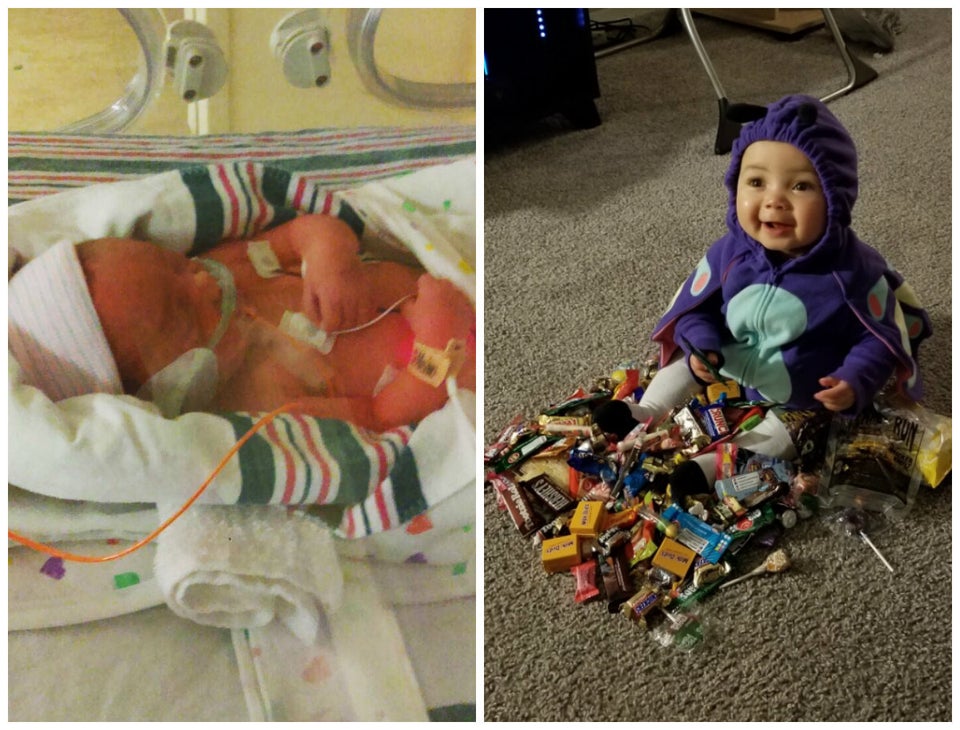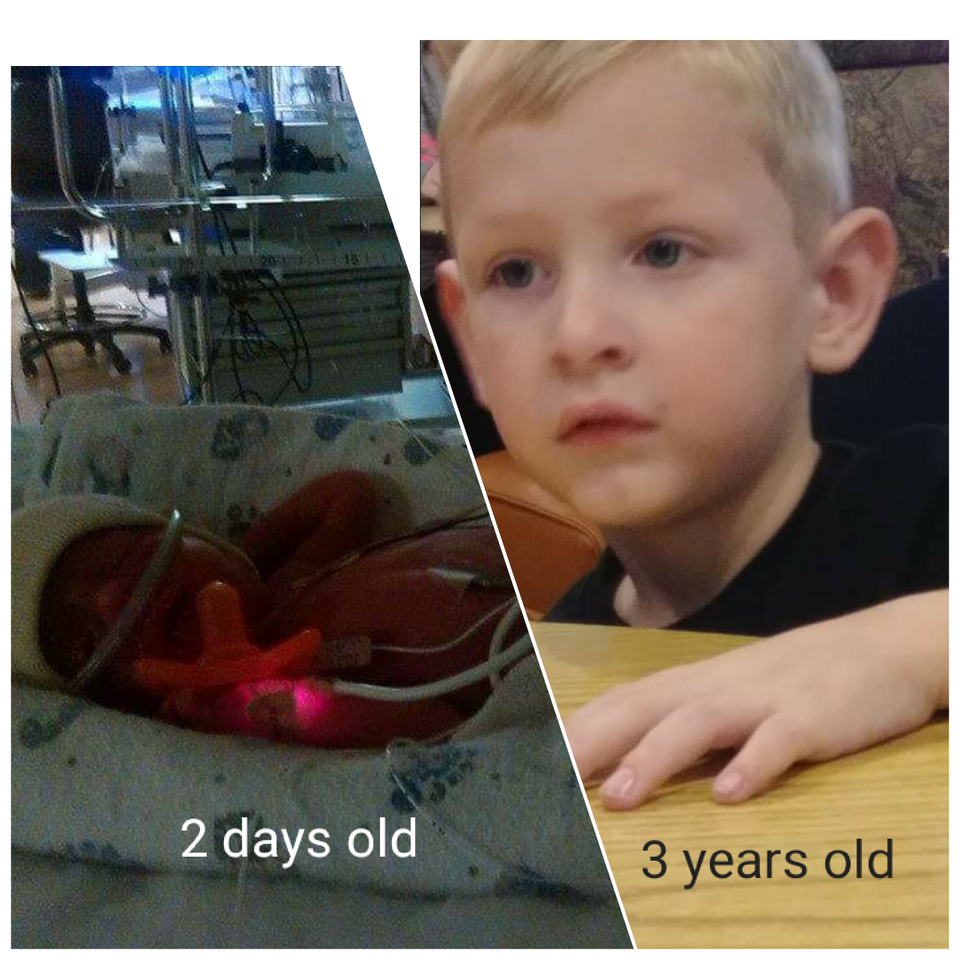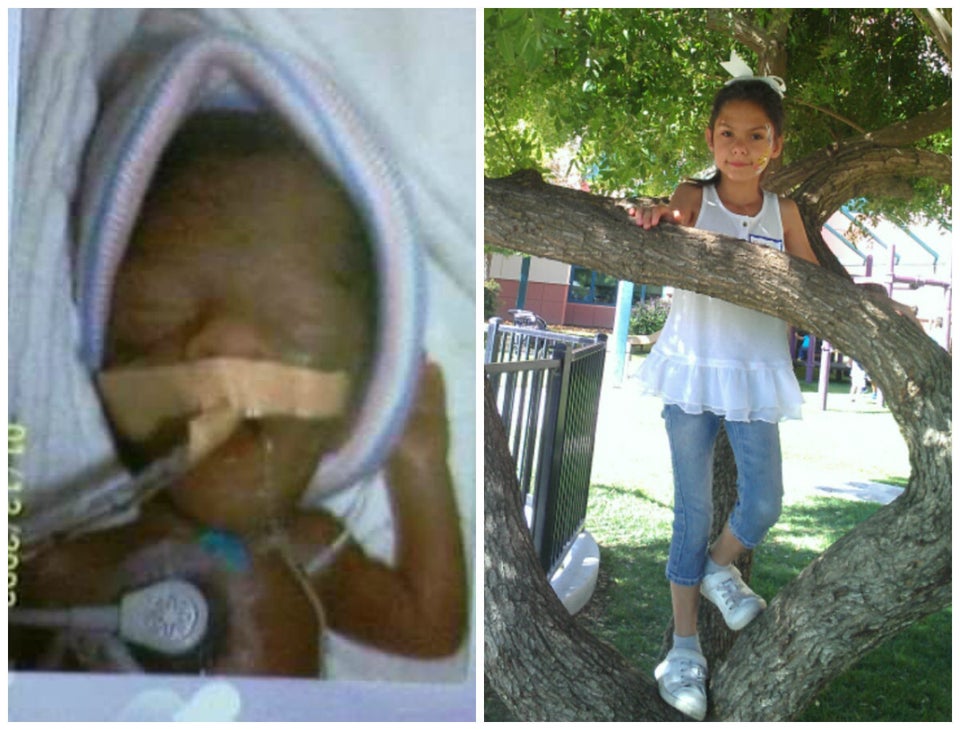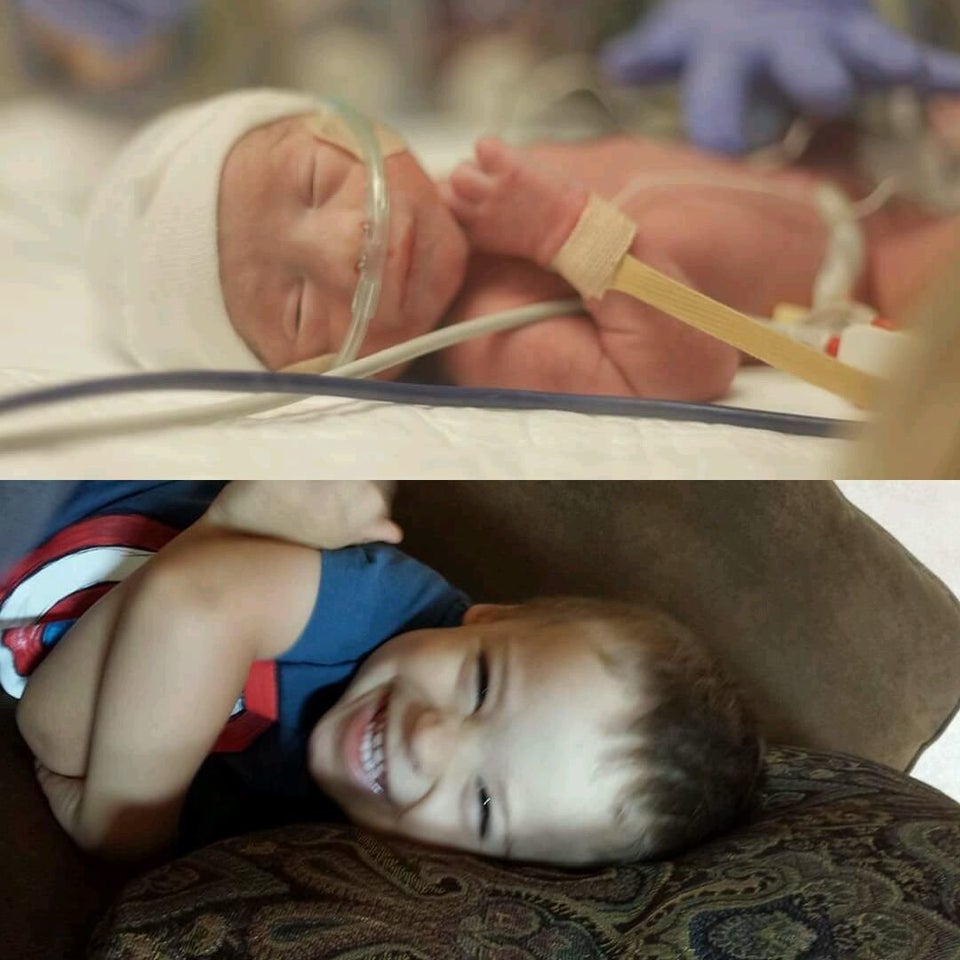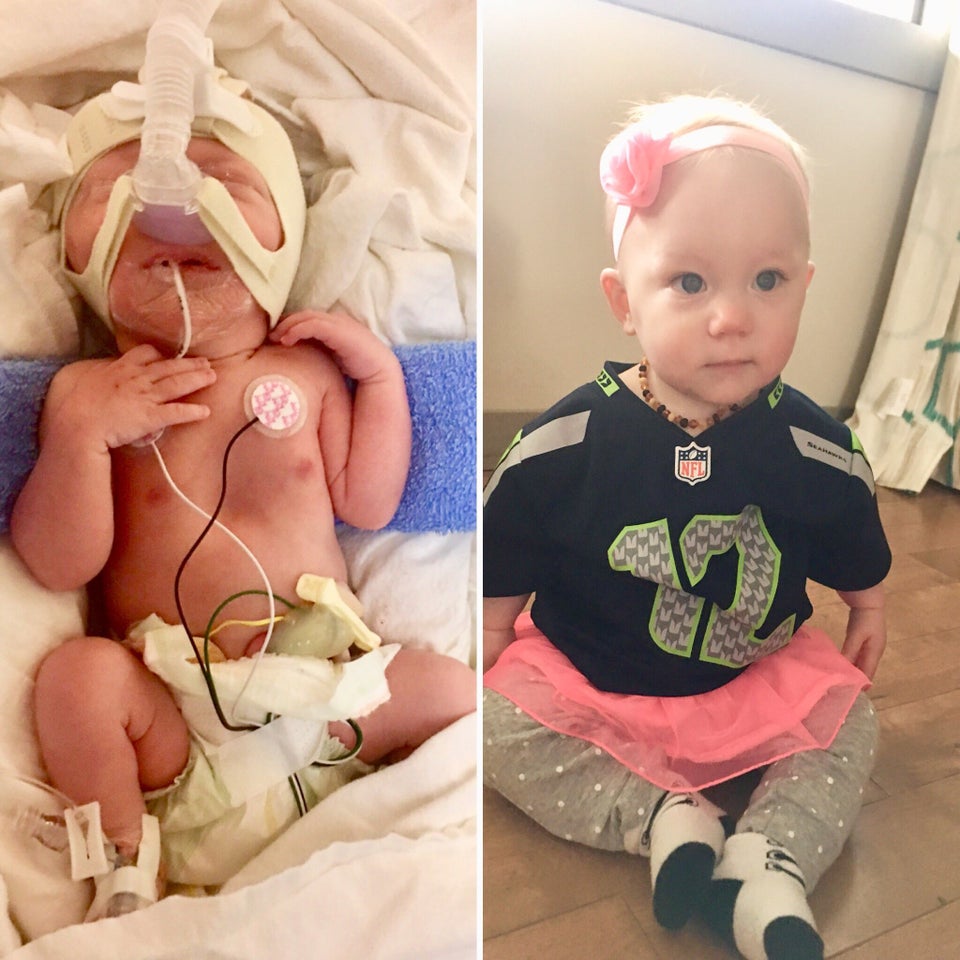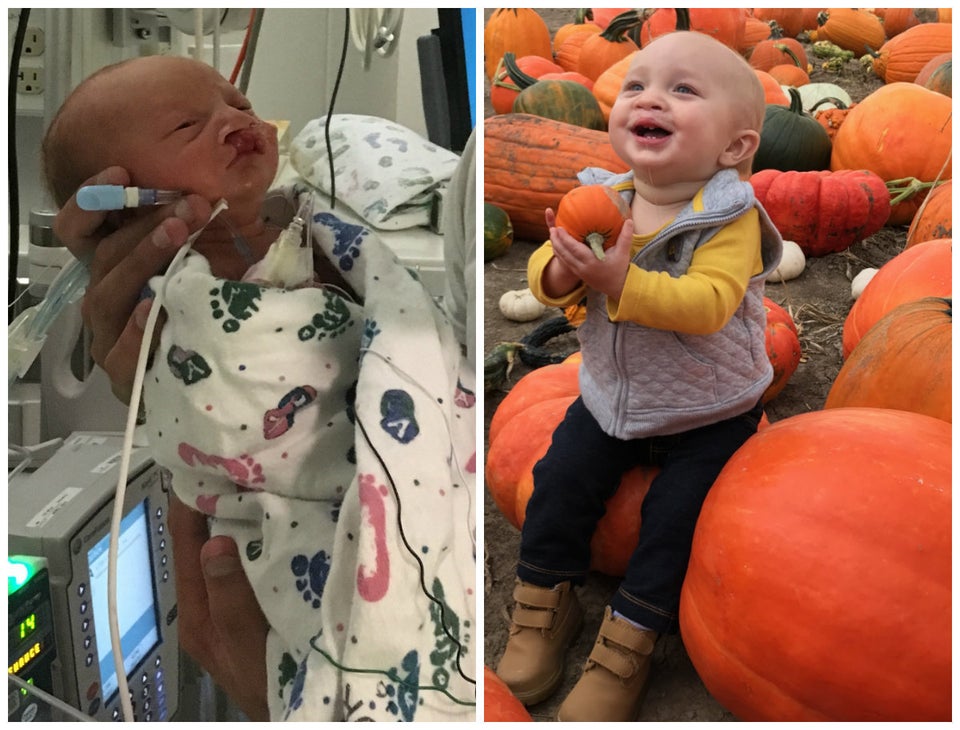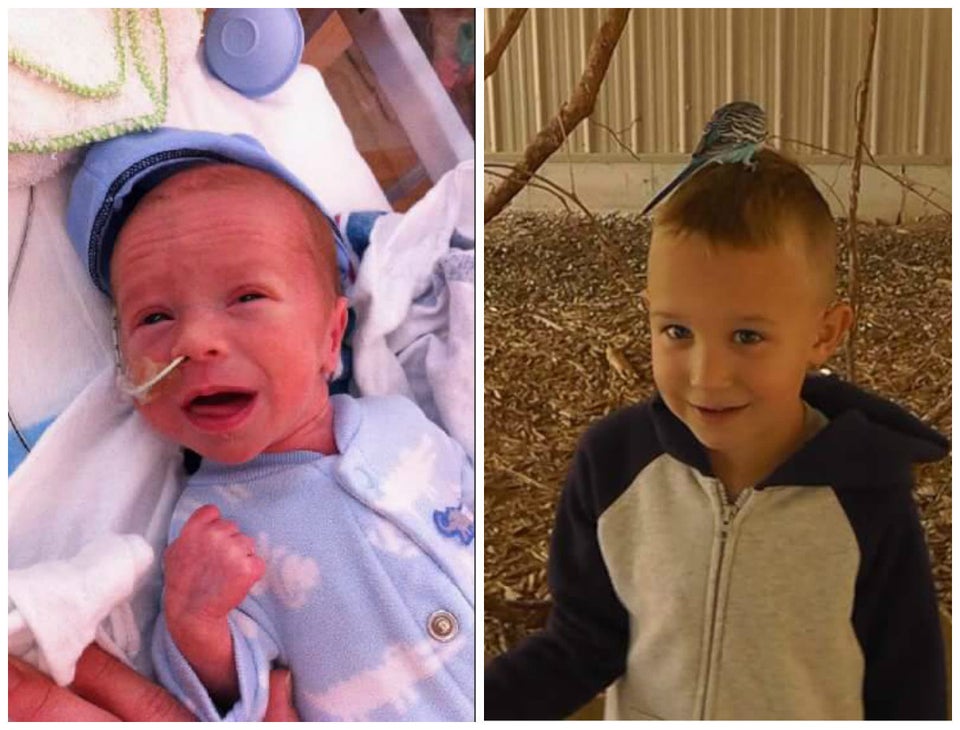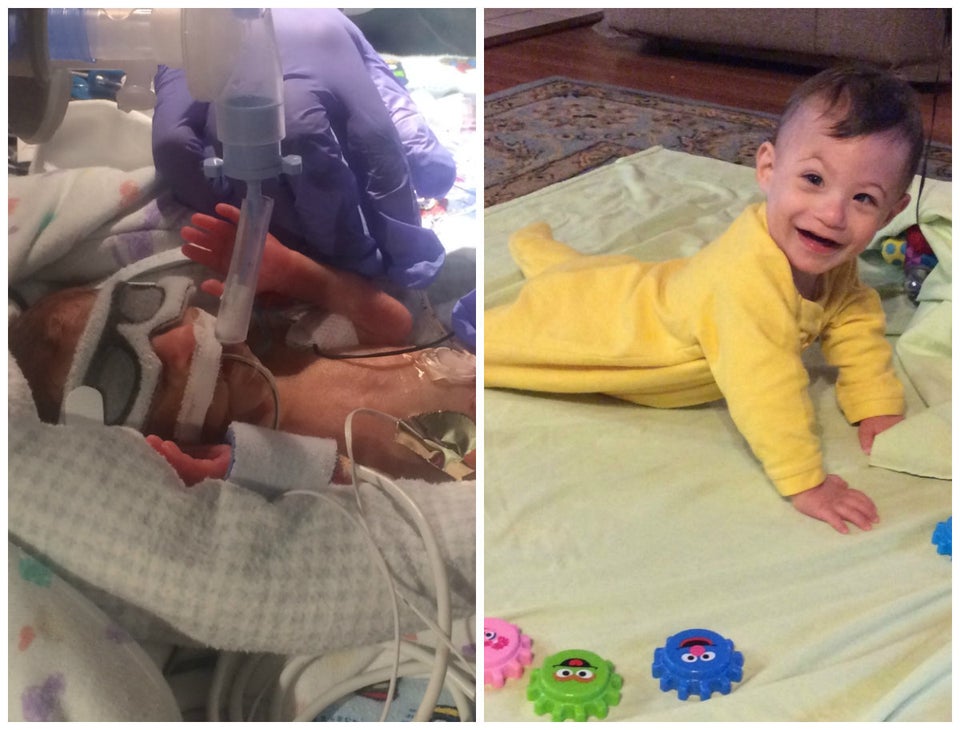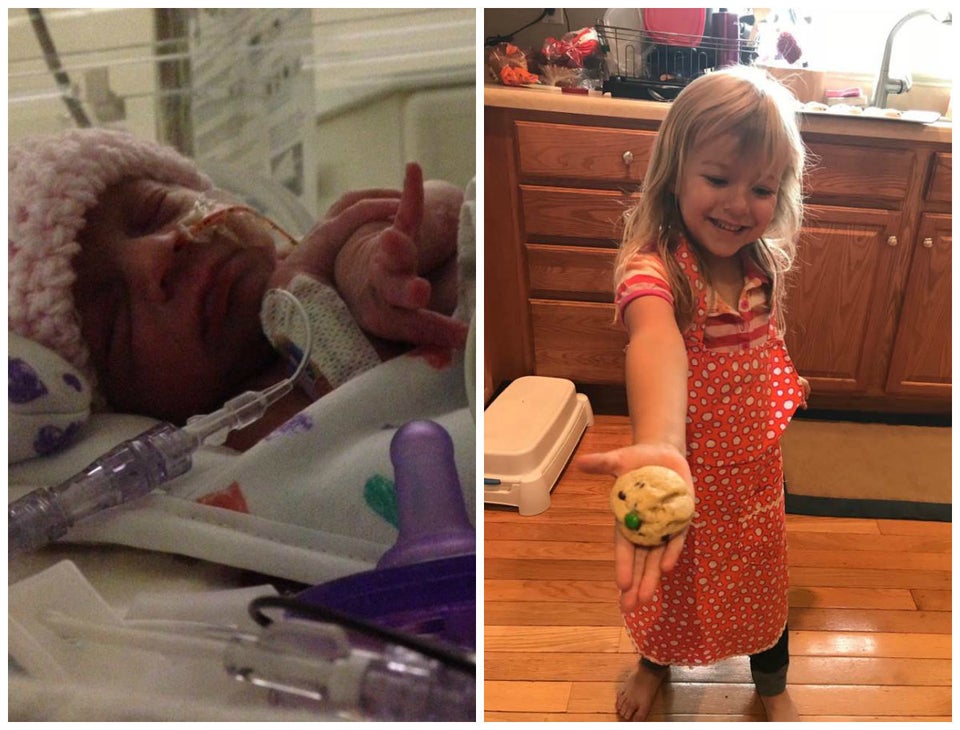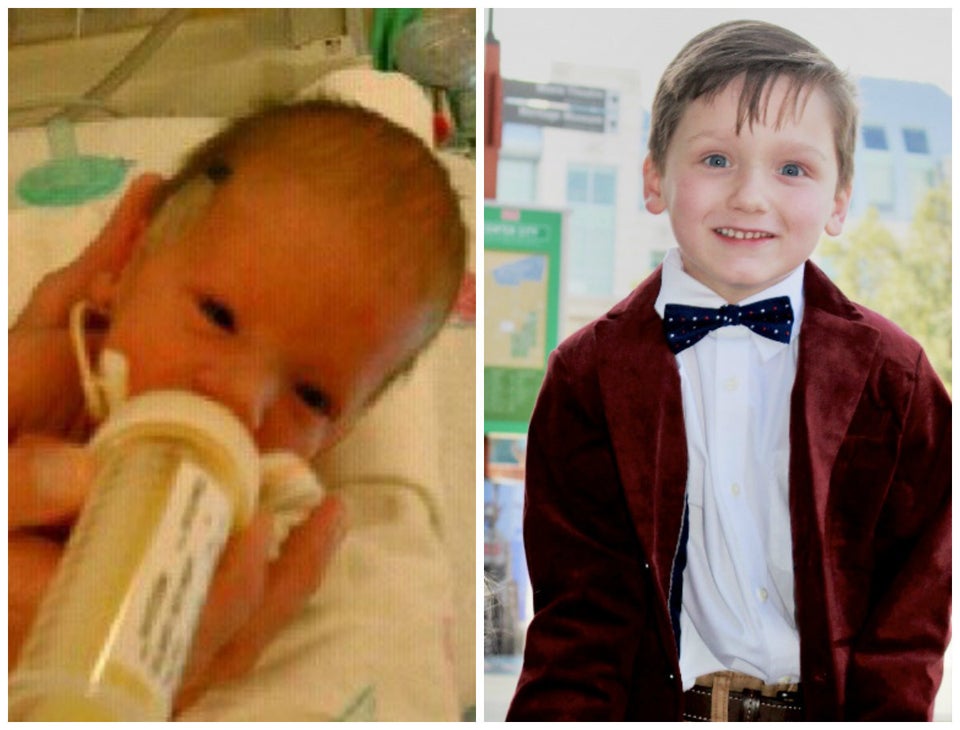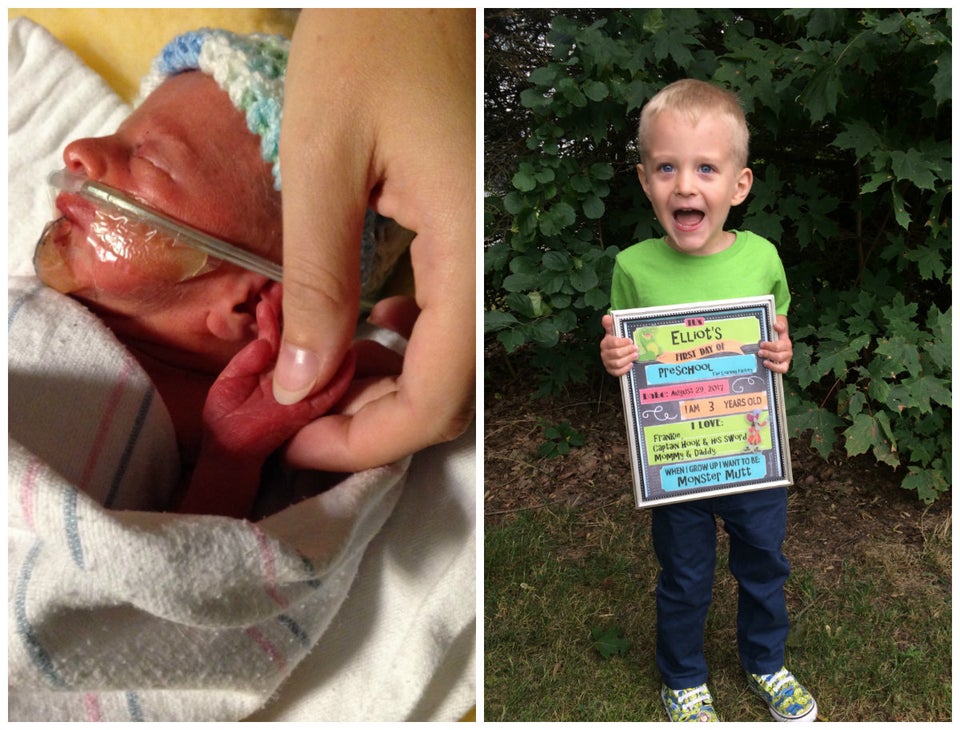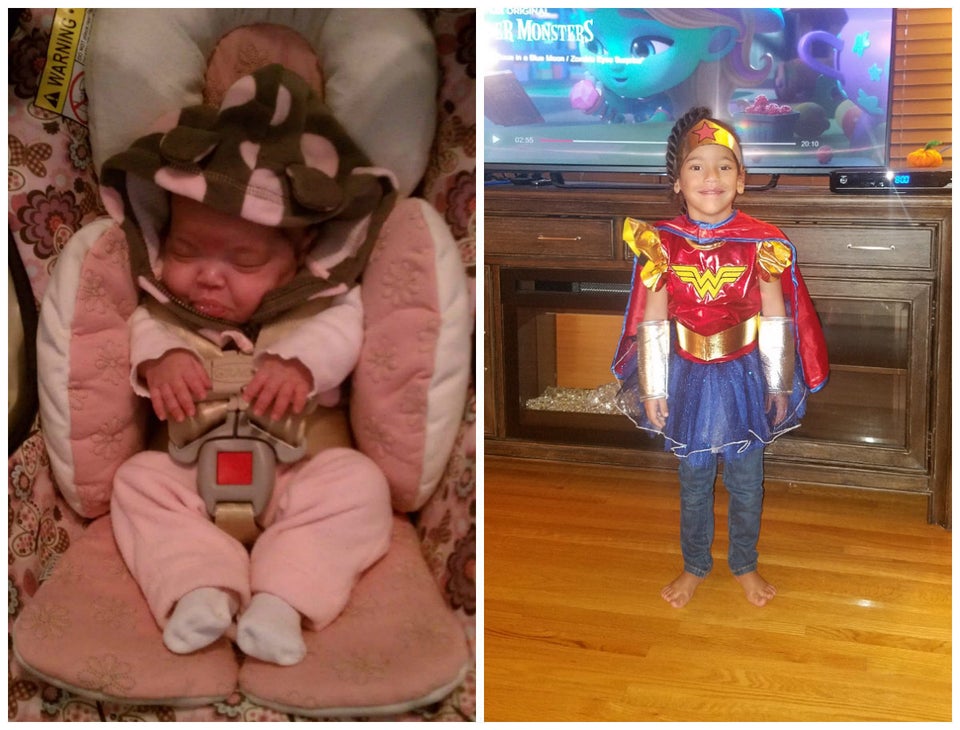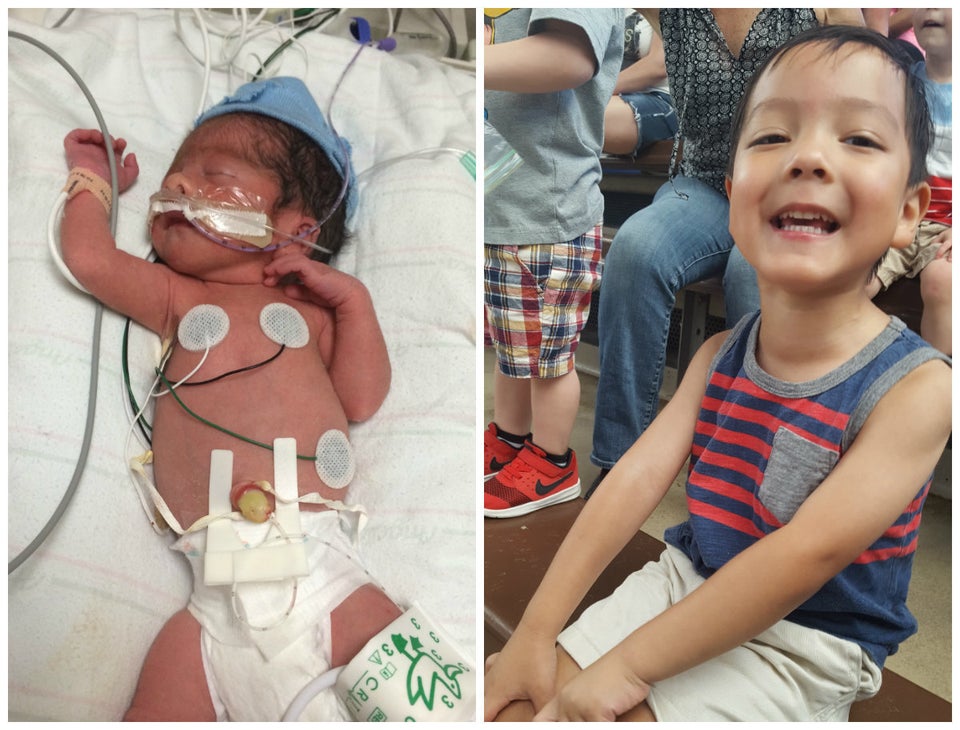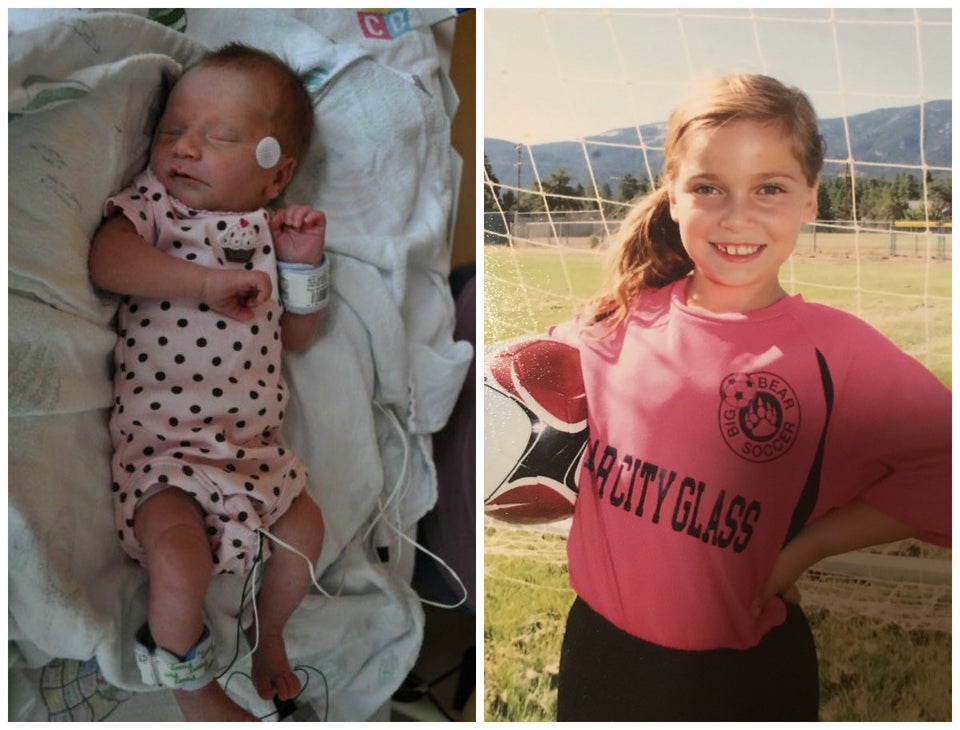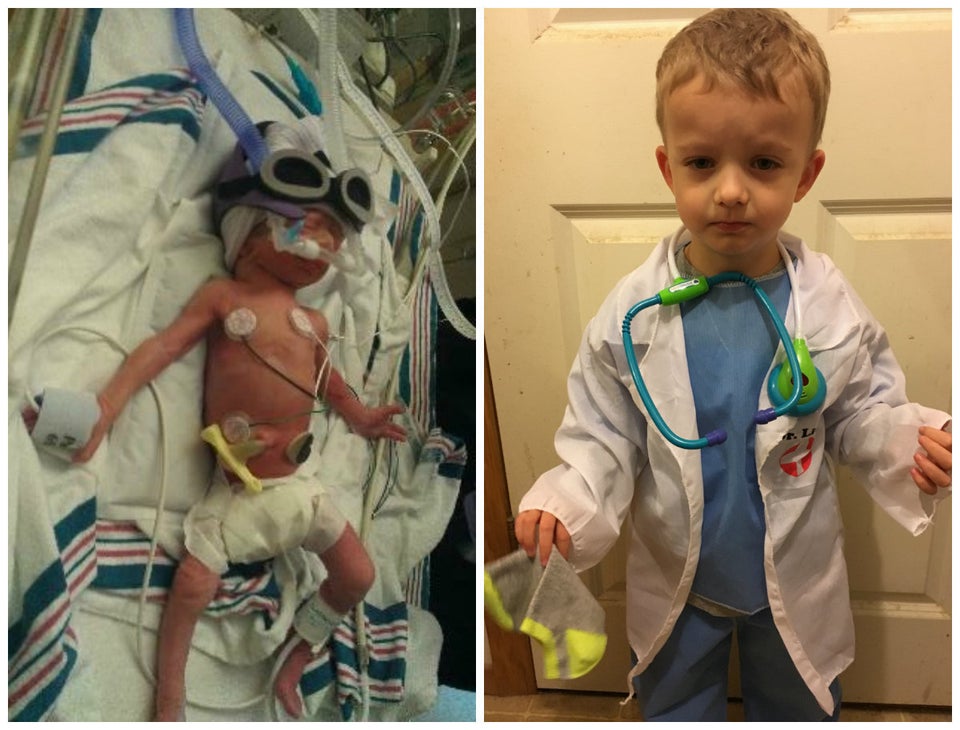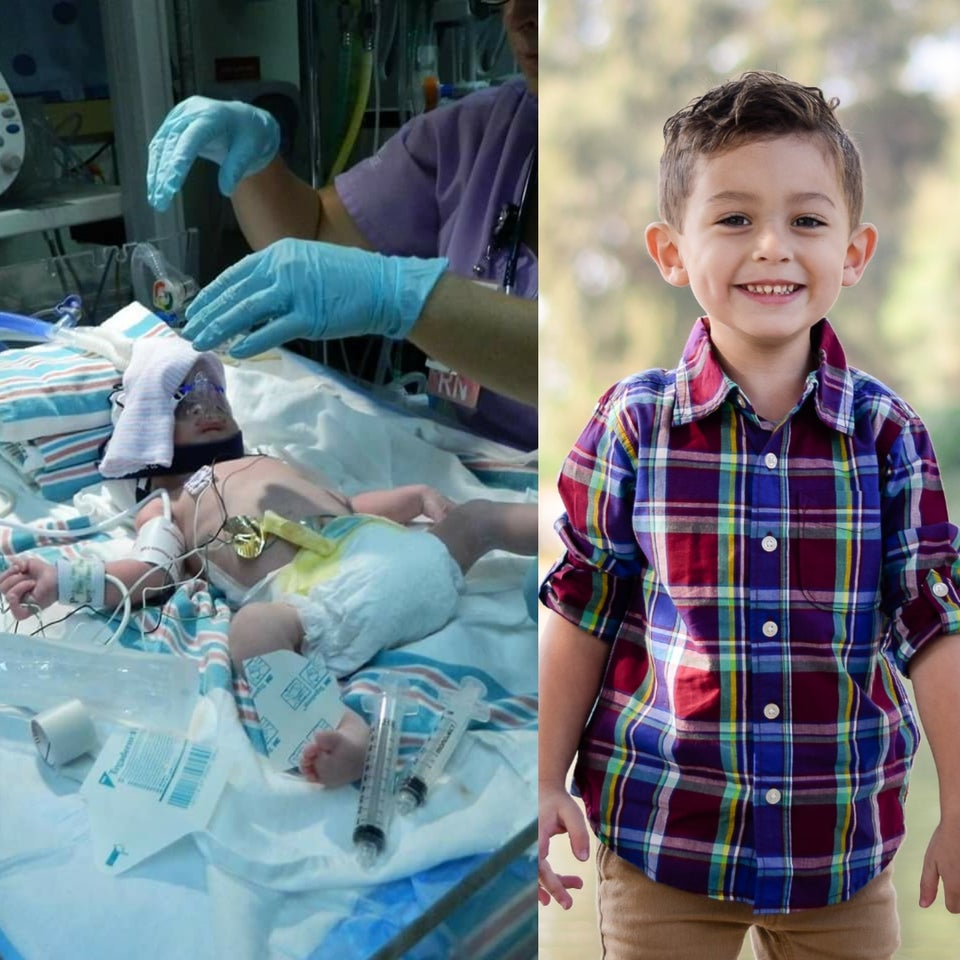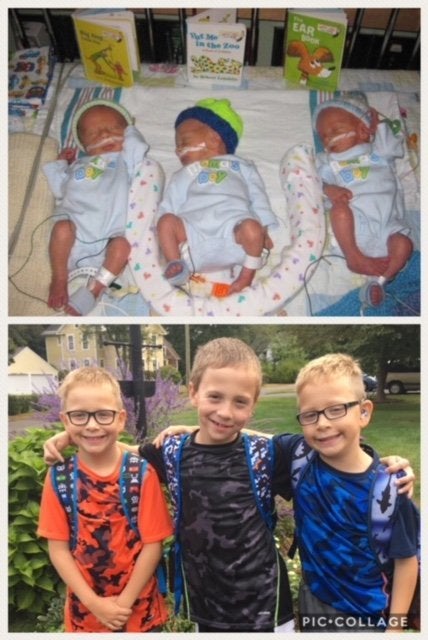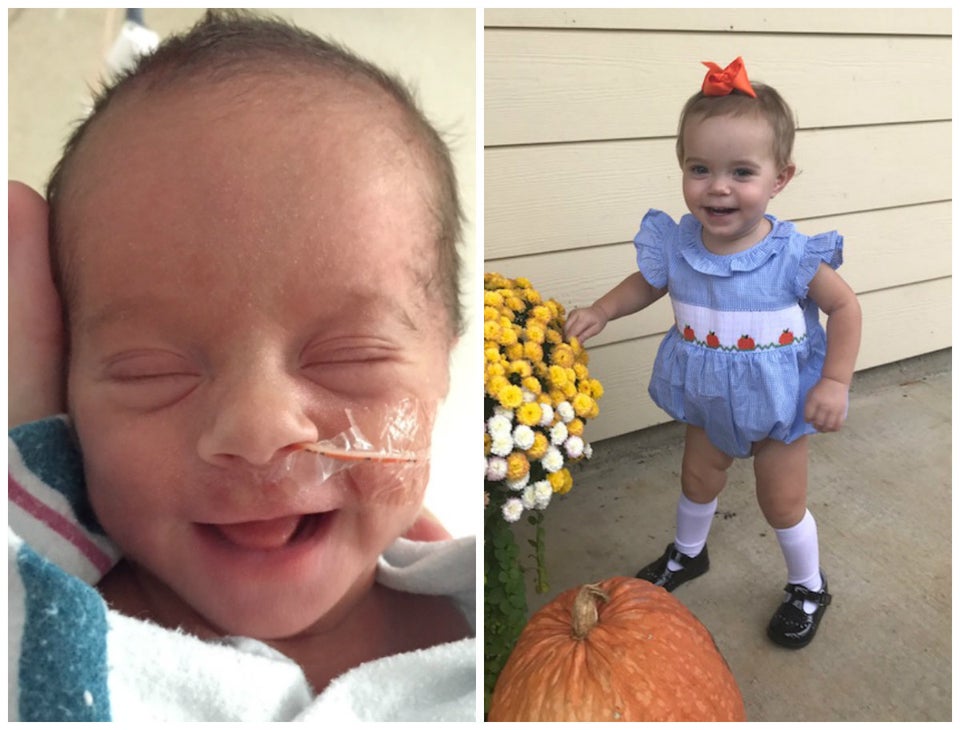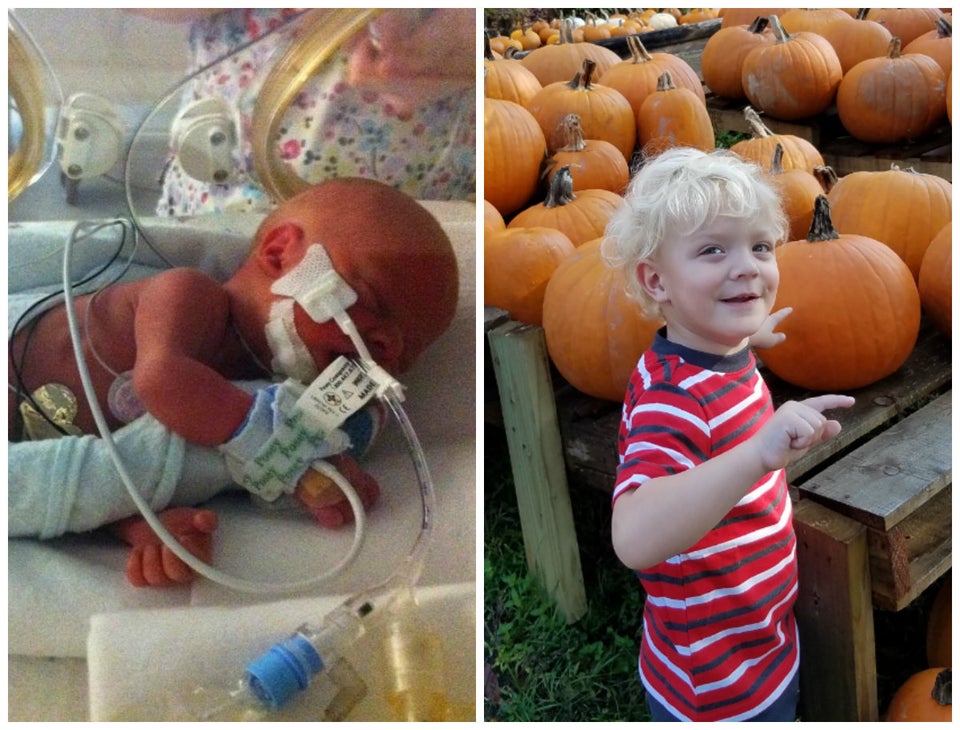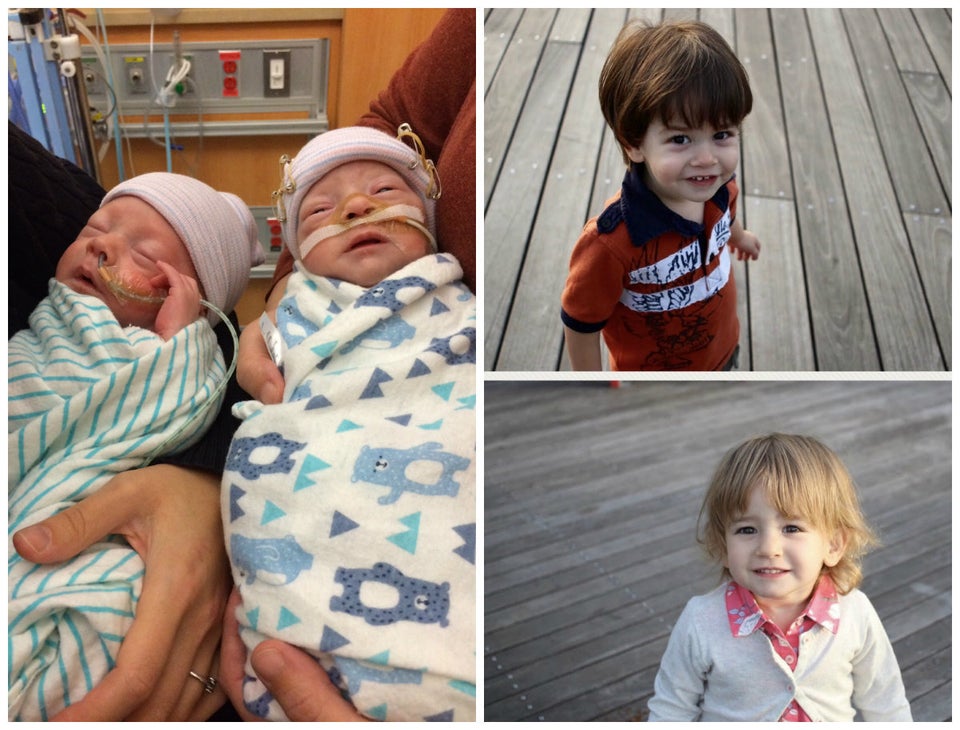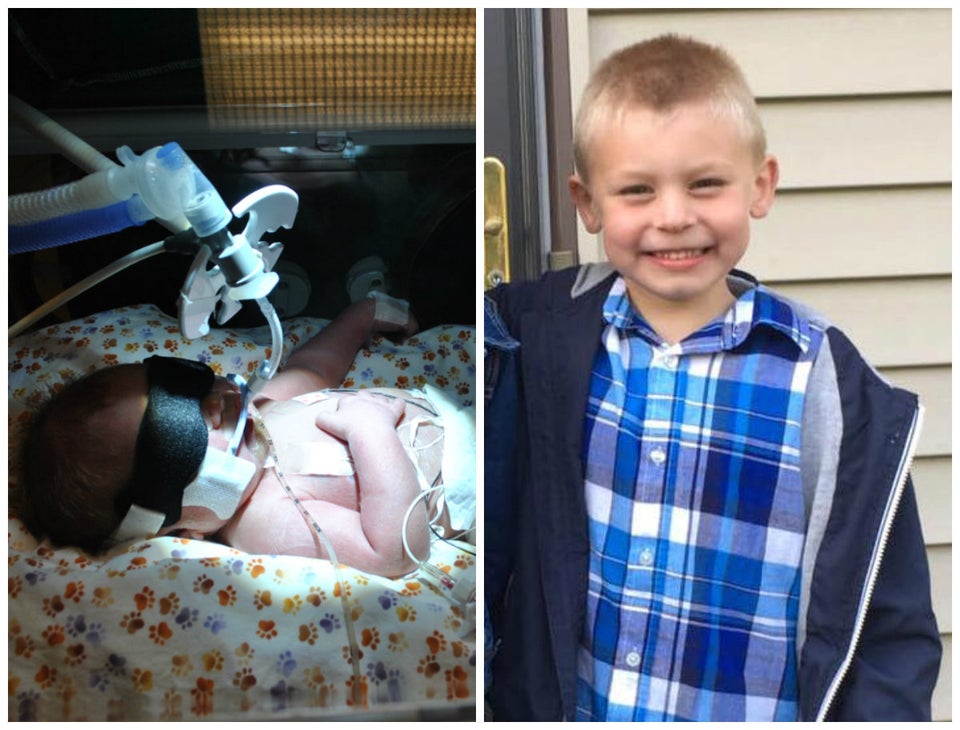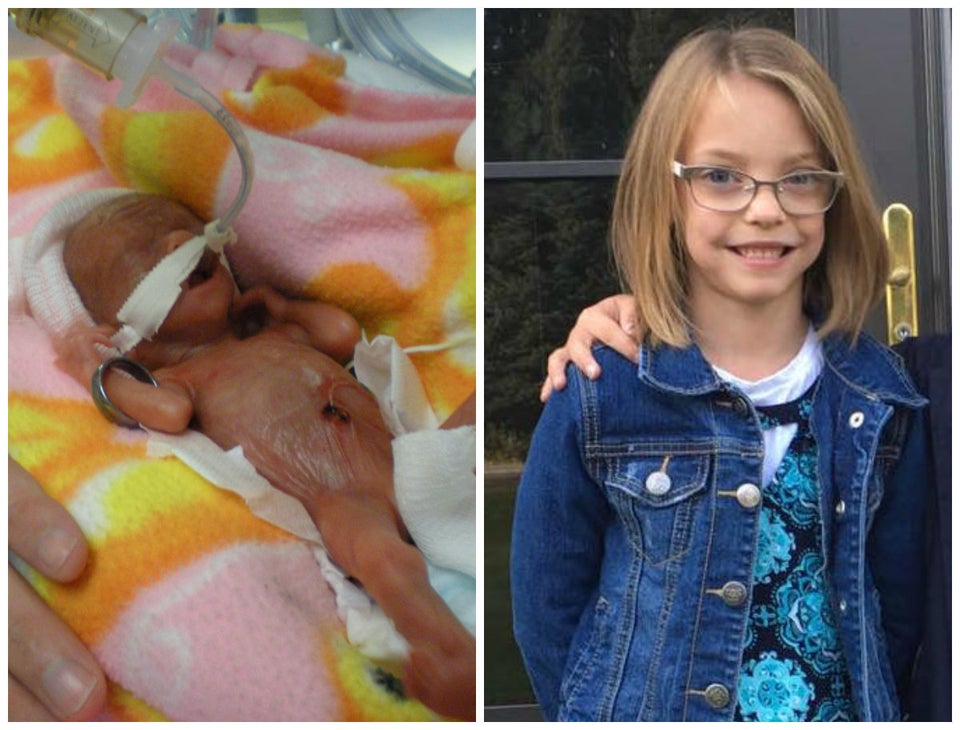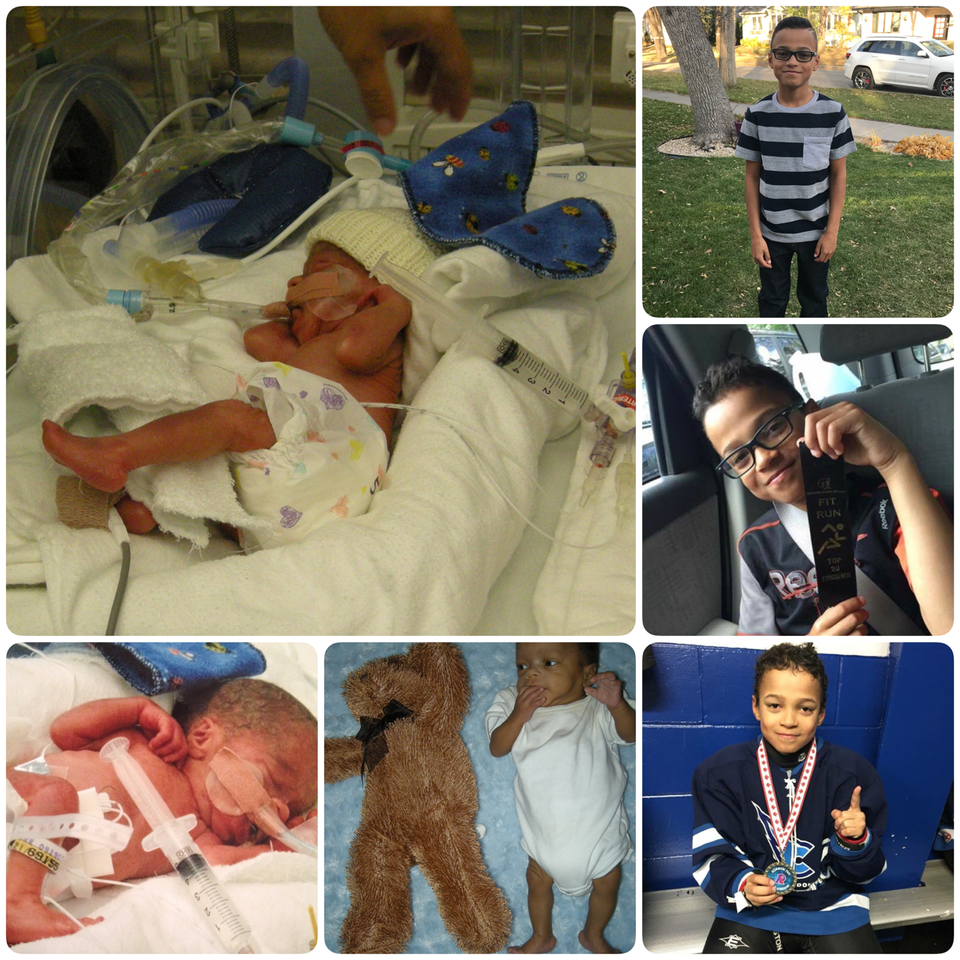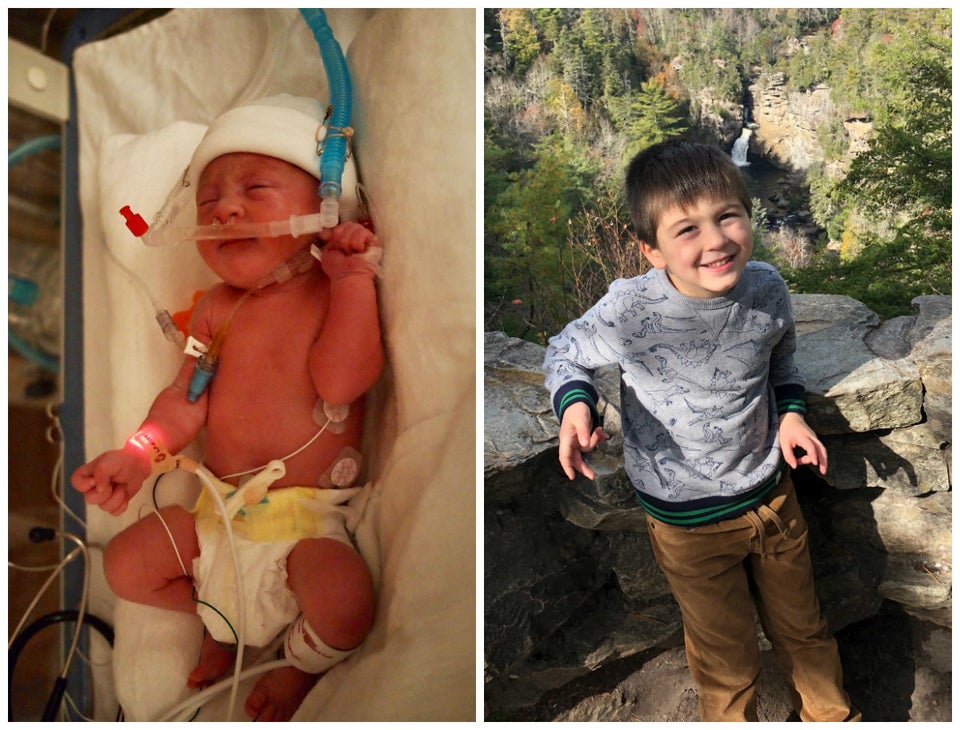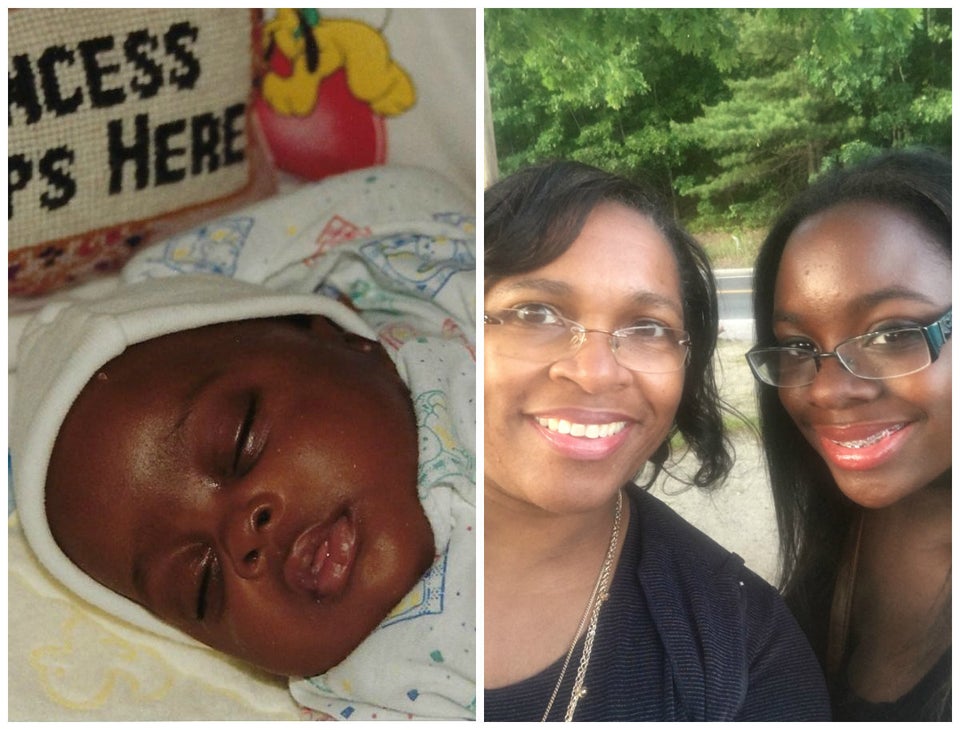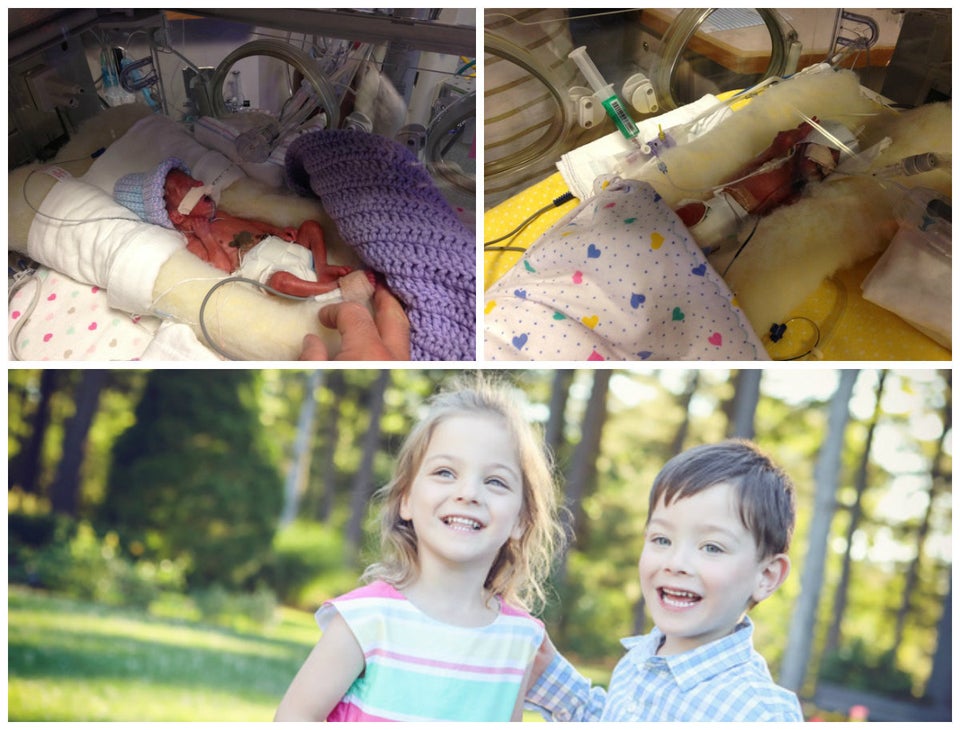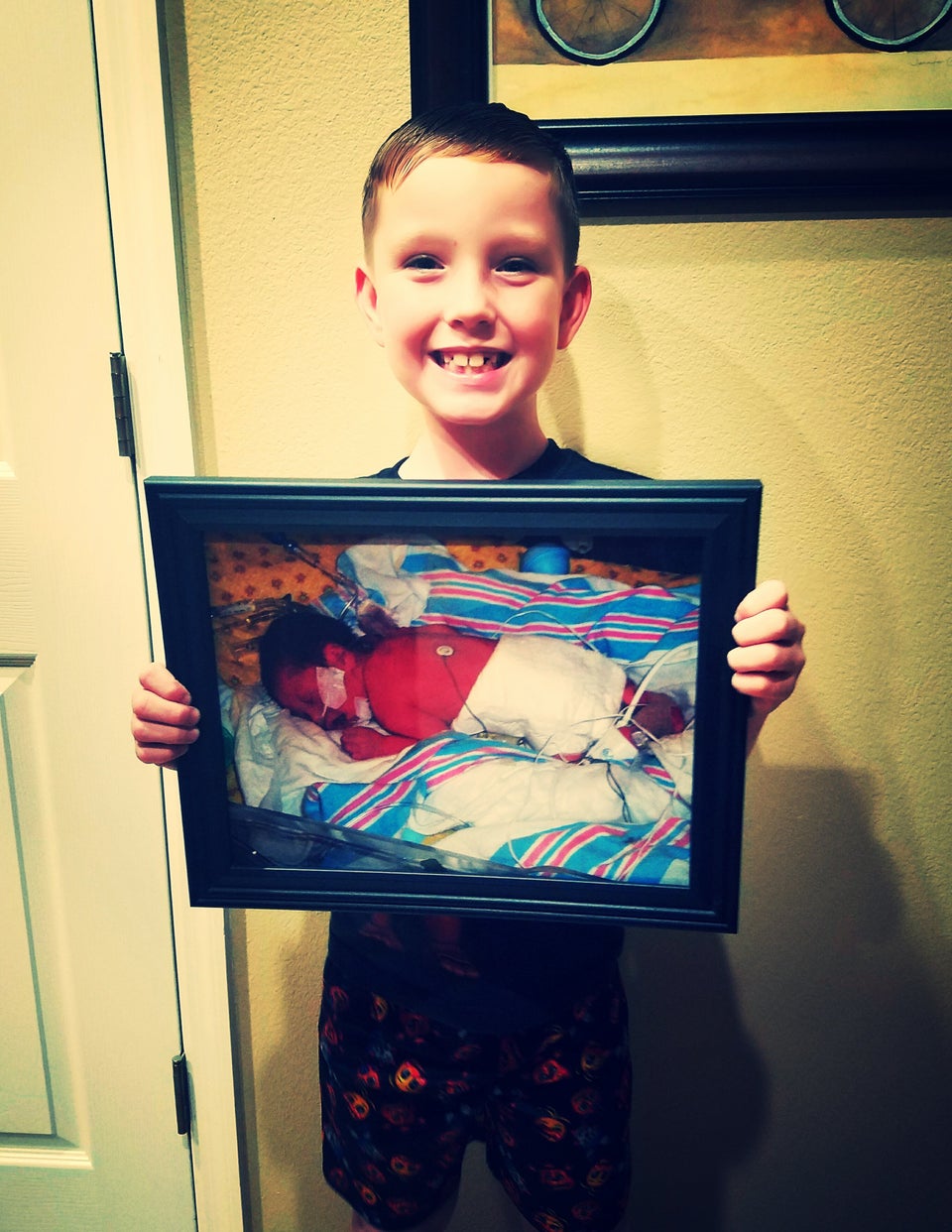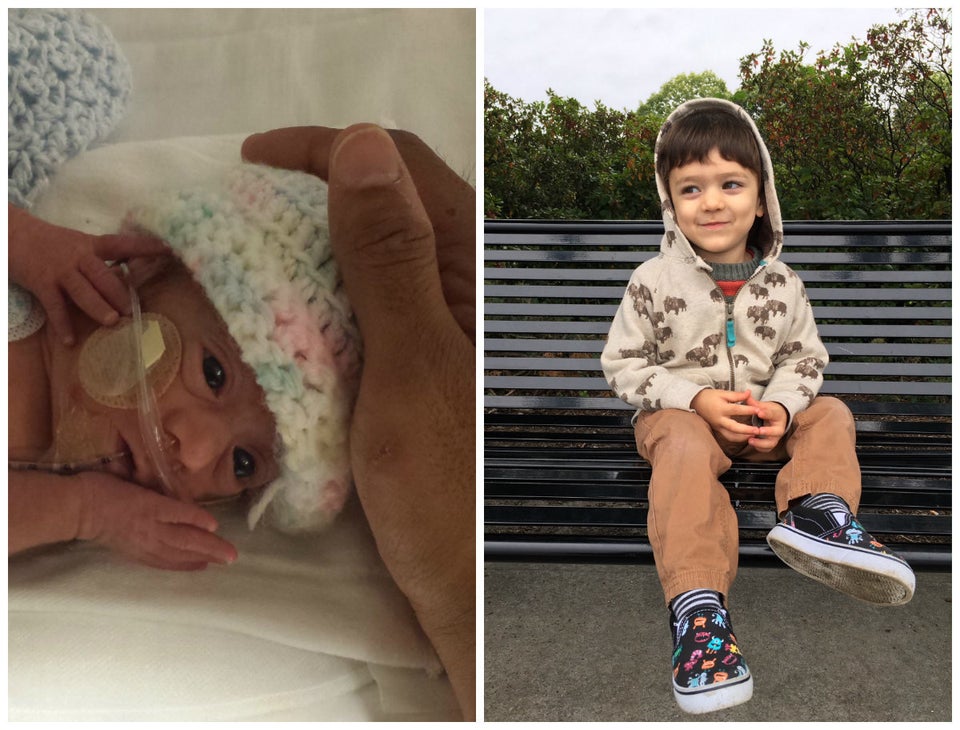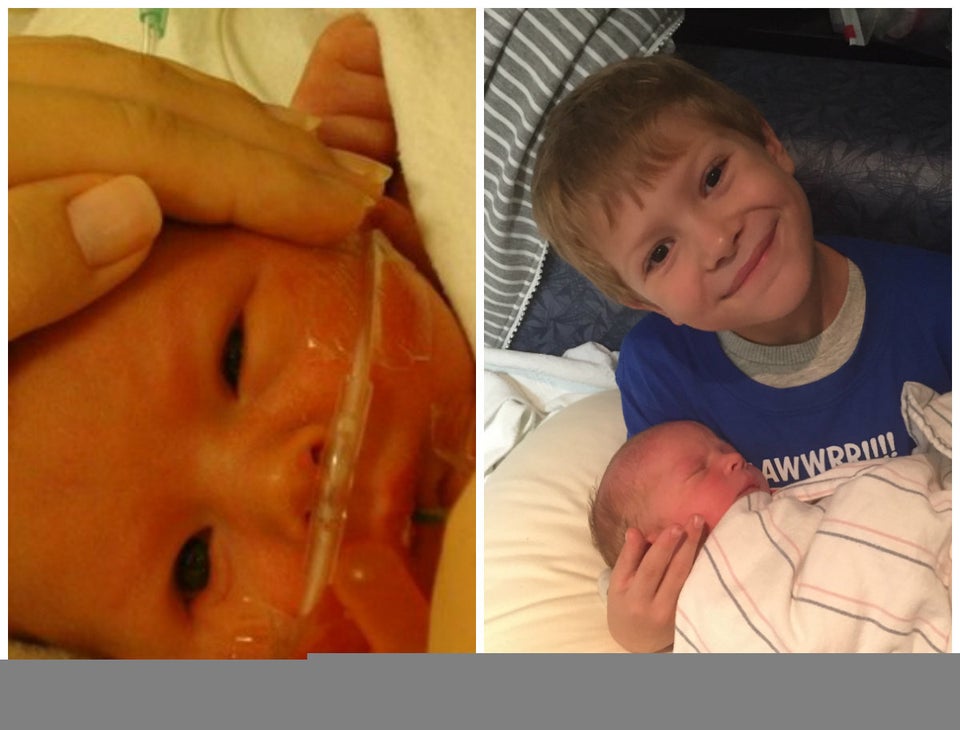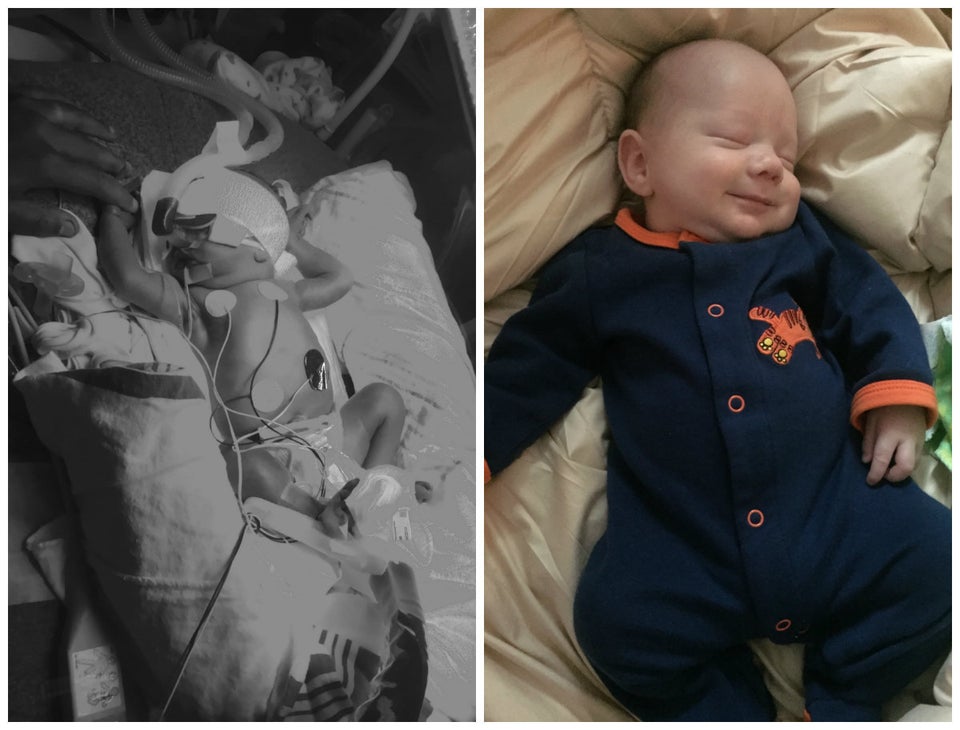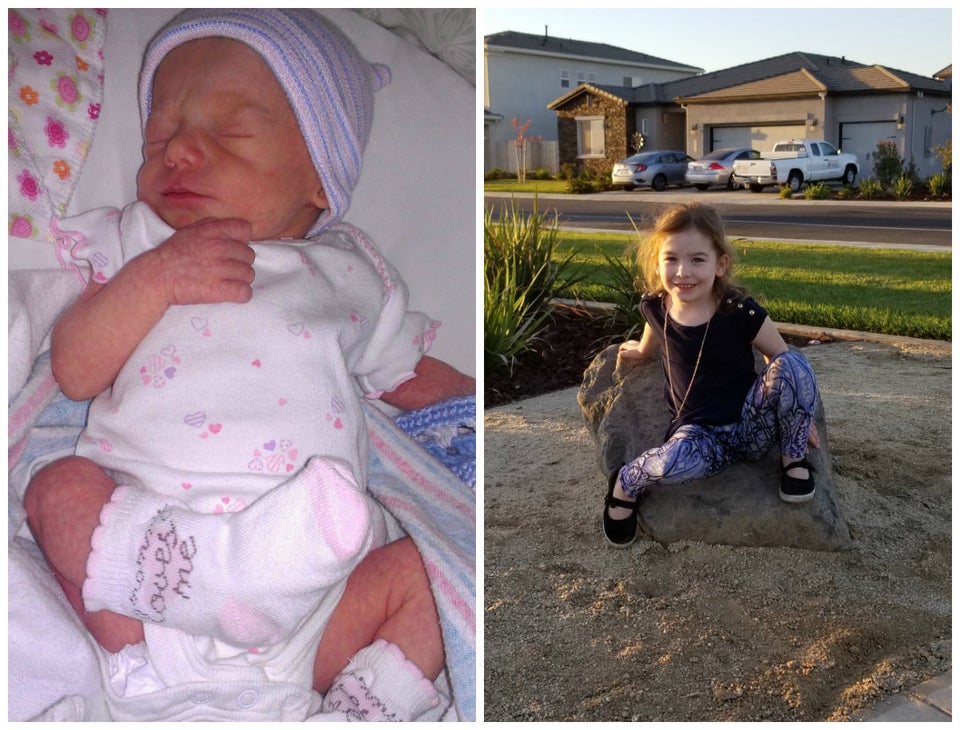 Jules B. of The Bergham Chronicles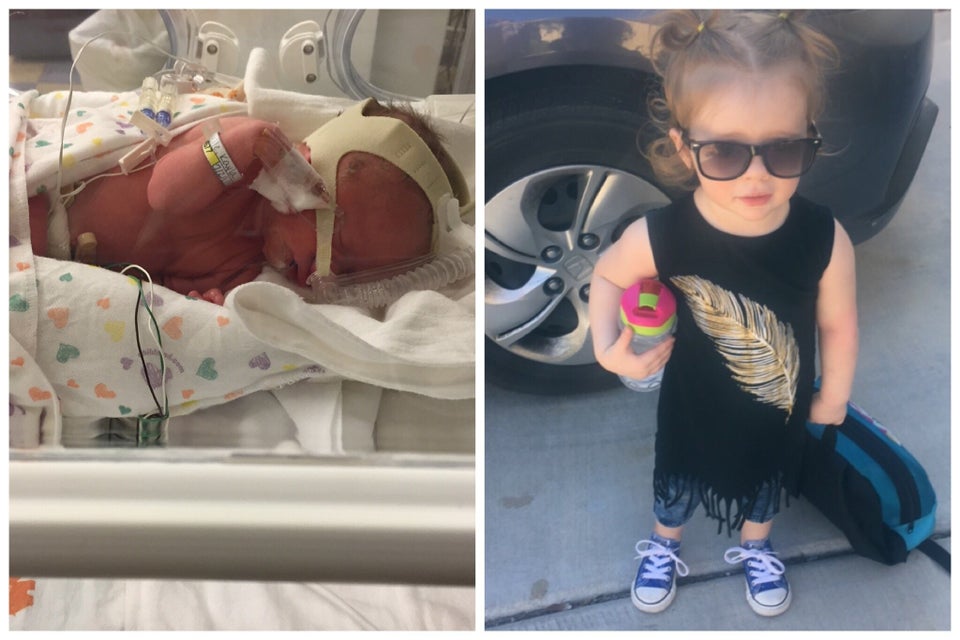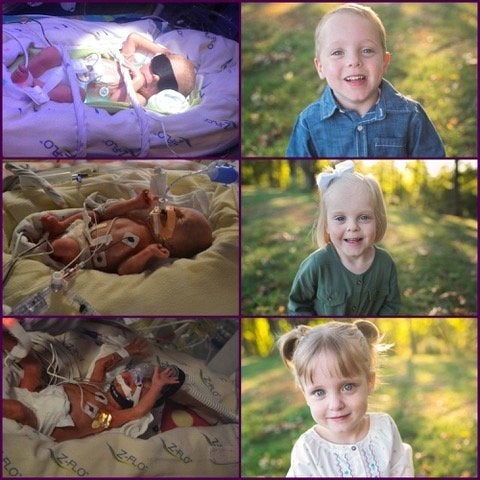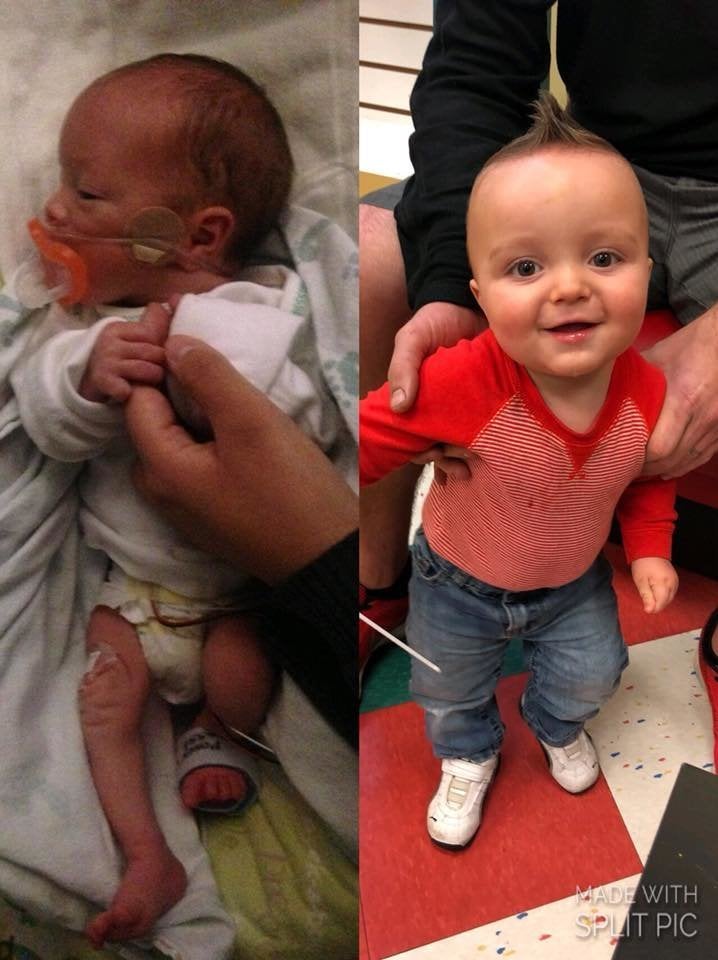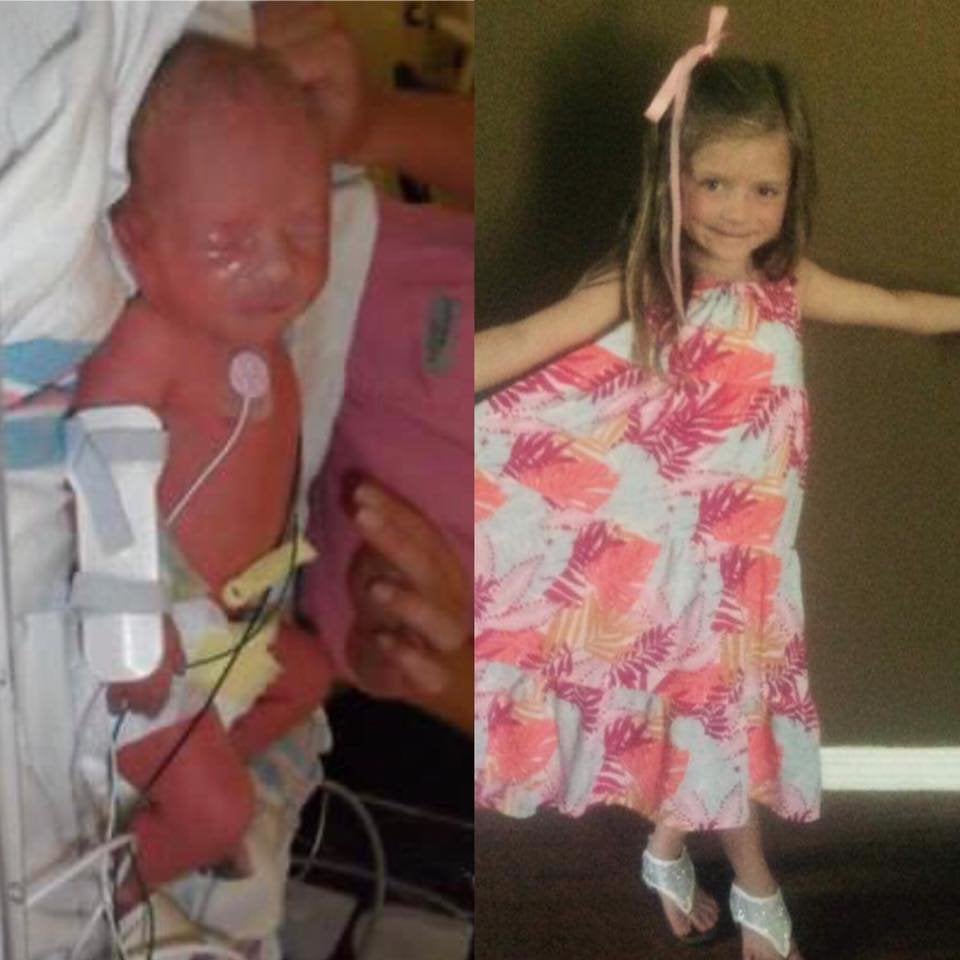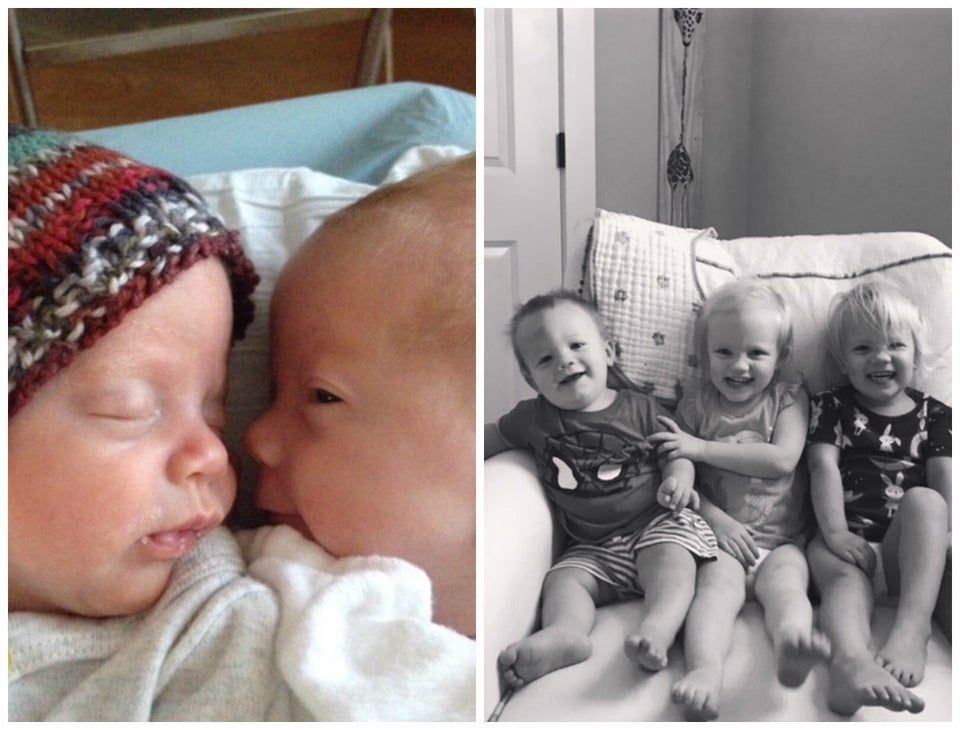 Some submissions have been edited and condensed for style and clarity.