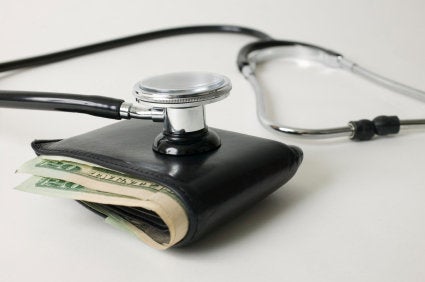 WASHINGTON -- The health care reform program designed as a stopgap to provide insurance coverage for the uninsurable until the new law's major provisions take effect in 2014 has reached just 8,011 people since its launch this summer.
The Pre-Existing Condition Insurance Plan, run by the federal government in 23 states and state governments in the rest of the country, is for people who have been uninsured for at least six months due to pre-existing conditions like cancer, diabetes, and heart disease.
There are millions of such people, but officials with the Department of Health and Human Services initially said they expected the program to reach 350,000 over the next three years. On Friday, HHS said that after just a few months, it's too difficult to predict how many people will be covered, and that estimates of the eligible population are sketchy.
"It's challenging to get precise data on these types of individuals because not everyone knows they have a pre-existing condition because a pre-existing condition can mean you're overweight or you have severe cancer," said Richard Popper of HHS. "It's not a well-known number."
The New York Times reported Thursday that enrollment in most states as of Nov. 1 was below 10 percent of capacity. The apparent obstacles to wider enrollment are the program's sometimes steep premiums and the requirement that applicants be uninsured for six months.
Senate Republicans chided the administration when the program missed its launch deadline in June. California only began offering coverage in October. The program is based on the Republicans' core health care reform proposal to expand the role of existing state high-risk pools, which cover 200,000 people in 35 states. The PCIP runs alongside the existing state high-risk pools, offering more generous benefits and cheaper premiums.
Liz Fowler, Director for Policy in the Health Department's Office of Consumer Information, said the department was proud of how quickly it had rolled out the PCIP, especially compared with the time it took states to set up their earlier high-risk pools.
"A good comparison for just how quickly we were able to establish this program is to compare it to the time it took to establish high-risk pools that predated PCIP," said Fowler. "Those pools took more than a year to set up and sometimes several years to establish. These new PCIP programs were all established in a few months. The point is, we're proud of where we are."
The Health Department's Jay Angoff announced in a blog post that HHS would be providing new coverage options starting next year: "the Standard Plan, the Extended Plan, and the Health Savings Account eligible plan." Angoff wrote that families with eligible children will be able to enroll them at child-only rates.
Angoff wrote about a Denver woman named Johanna "who lost her insurance coverage after she lost her job... After she was diagnosed with depression, she found it impossible to obtain health insurance because depression is considered a pre-existing condition." The woman is now covered by the PCIP in Colorado, where the state runs the program and premiums range from $115 for children to $806 for a 60-year-old.
The new enrollment figures provided by HHS for the PCIP as of Nov. 1 represent the first update since the beginning of August, when only a few thousand people had even applied.
Popular in the Community