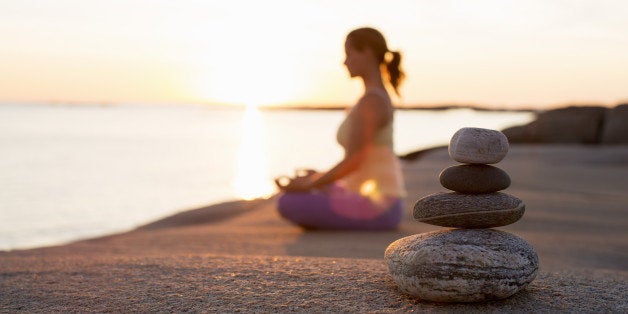 The stress and strain of constantly being connected can sometimes take your life -- and your well-being -- off course. GPS For The Soul can help you find your way back to balance.
GPS Guides are our way of showing you what has relieved others' stress in the hopes that you will be able to identify solutions that work for you. We all have de-stressing "secret weapons" that we pull out in times of tension or anxiety, whether they be photos that relax us or make us smile, songs that bring us back to our heart, quotes or poems that create a feeling of harmony, or meditative exercises that help us find a sense of silence and calm. We encourage you to look at the GPS Guide below, visit our other GPS Guides here, and share with us your own personal tips for finding peace, balance and tranquility.
No one's meditation practice is exactly the same. Whether it's having an instructor guide you along the journey, playing soothing music in the background or just reflecting in total silence, the most important part is finding a style that works uniquely for you. We asked our Twitter and Facebook communities to share with us their favorite ways to practice and compiled a guide below -- no matter your preferred method. Scroll through and find a section that works specifically for you and get ready to get your calm on. Happy meditating!
For those who use guided meditations...
For those who prefer meditating with music...
For those who reflect in silence...
Try sitting in silence for a few minutes, but instead of focusing on the quiet, focus on a phrase that reinforces your strengths and opens yourself up to your potential. Tell yourself, "May I be happy," or "May I be strong." This method, also known as a loving-kindness meditation, aims to help you accept yourself fully and feel good about others.
For more GPS Guides, click here.
--Posted by Lindsay Holmes