There's nothing quite like a college campus on game day.
From the parking lot tailgate to the roar of the crowd during buzzer beater plays, the enthusiastic, we're-all-in-this-together atmosphere is palpable. And exciting!
To celebrate the beginning of autumn and the return of college sports, we're collaborating with Buick, a proud partner of the NCAA, to ask student athletes about their pregame rituals up to 24 hours before game day.
Not an athlete? These preparation habits can benefit those of us on the sidelines, too!
24 Hours In Advance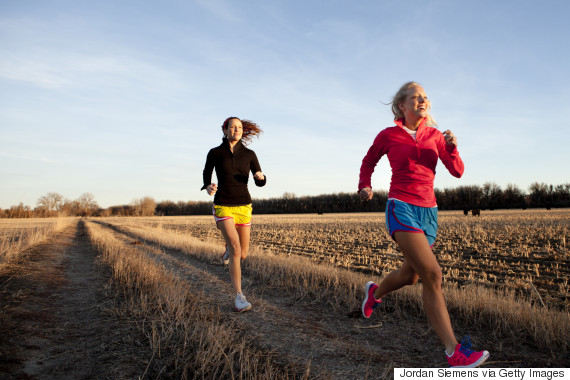 1. Get A Head Start
Have a goal in mind? Try visualization. Athletes on Lipscomb University's track and cross-country teams have used visualization methods regularly before meets, according to 2009 graduate Carolyn Yates, who ran for both teams. Research shows that mental practices are almost as effective as physical practice, and that doing both is more effective than either method alone -- meaning mental imagery can extend far beyond the race course to your everyday endeavors.
2. Take A Time Out
Sometimes in order to really focus your attention on something important, you need to separate yourself from, well, everything. To isolate the Tulane University football team from distractions, players would sleep in a hotel the night before both home and away games, according to former Green Wave offensive tackle and 2012 graduate Eric Jones. "Removing us from the distractions of a college weekend and getting us focused on the game also made it much easier to have meetings and film sessions the night before," Jones explained.
Want to give a project your undivided attention? Follow their lead, and kiss interruptions goodbye.
3. Drink Responsibly
Starting a day before competition, Jones would drink three to four sports drinks in addition to water, as hydration is essential to optimal athletic performance. But since 60 percent of your body is made up of water -- and since H0 can promote healthy kidneys, clearer skin and productivity -- non-athletes should follow a proper hydration plan, too.
The Night Before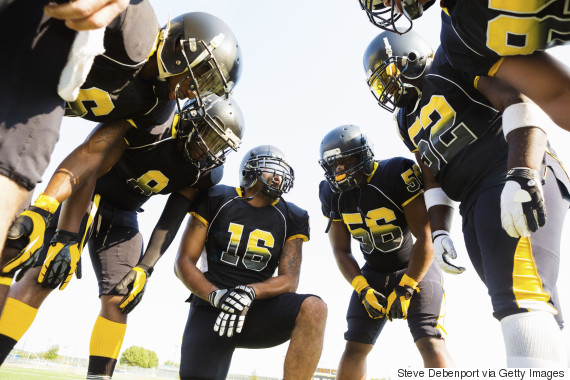 4. Run Your Favorite Play
While the saying "Practice makes perfect" certainly holds a lot of value when it comes to performance, often a sturdy tradition can have just as much impact on how you'll play on game day. Jarrett Anistranski held onto this belief during his time on the track team at Fordham University. The night before a meet, Anistranski would go to a restaurant on Arthur Avenue, a Bronx street famous for its food, with his roommate and order the same sandwich. The pair would retreat back to their apartment, where they'd eat while watching a movie and relaxing.
The takeaway? Sometimes, sticking with what you know works, works.
5. Don't Get Blindsided
For Kristina Martin, not all preparation for meets with George Washington University's swim team took place inside the lap pool. Instead, race prep started the night before. "I always packed two of everything in my swim bag: Two towels, two sets of caps, two sets of goggles and two swimsuits," the 2014 graduate said. "If your cap broke before your race and [you] didn't have an extra, it felt like the world was ending."
It can pay to over prepare.
The Morning Of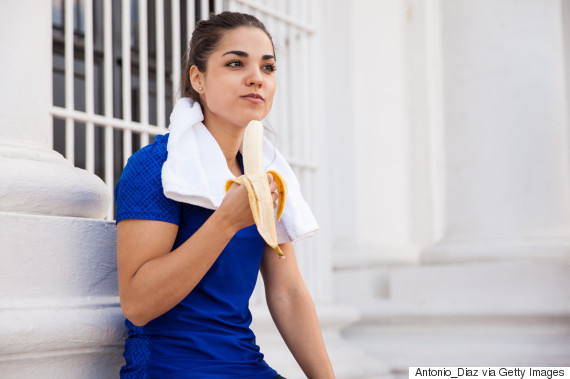 6. Eat To Perform
Northeastern University's swim team would get breakfast together in their warmup gear before every single meet, says Emily Hanson, a former Husky and 2012 graduate. Eating a balanced, nutritious breakfast is something you should do every day, but especially the morning of a big event for a boost in mind power and heightened alertness.
7. Dress To Impress
Whether it's game day or the day of an important meeting at the office, runner Jarrett Anistranski's coach knows that sharpening your appearance can boost potential: "Our coach wouldn't let us race with facial hair," Anistranski explained. "So I guess that a de facto ritual became shaving the morning of a race."
8. Do A Dry Run
About five hours before game time, Carolyn Malloy and her teammates on Northeastern University's field hockey team would take a "walk-through" of the playing field. They'd stretch, work on passing and receiving the ball, and practice corner plays. "The focus was to get touches on the ball and make any necessary last-minute changes," Malloy said.
The lesson here? Walk-throughs aren't just beneficial for athletes: Going through the motions before giving a big presentation at work, or even before an important talk with your significant other, can help you prepare for the main event.
Right Before The Game (Crunch Time)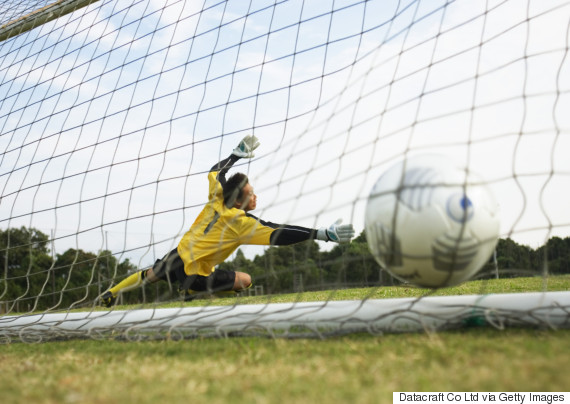 9. Trust Your Gut
Don't write off superstitious behavior as irrational. Michelle Lombardi, a 2011 Fordham University graduate and women's soccer player, chalks some of her success up to ending her warmup routine with a triumphant shot on goal. While some people write off superstitions as being silly, they can actually help people feel less anxious and improve performance.
Meaning, if you have a lucky suit, wear it on the day you want to close a deal!
10. Get Your Head In The Game
Sumorwuo Zaza, who played football at Harvard University, didn't underestimate the power of music to pump himself up, and neither should you. "I'd listen to Eminem's "Till I Collapse" and "Rabbit Run" after taping my wrists and ankles," Zaza said.
11. Be A Team Player
Music can also help a group get on the same wavelength. By listening to the same playlist during winter training, the Northeastern University men's rowing team was able to get hyped up together before a big race, says Erik Wessel. Creating a mental link to the hours of hard training formed "a great collective energy," the former rower explained.
Need a group of people to work together for a common cause? Sync your iPods!
Game day begins long before the first play. And Buick knows that big decisions -- and big plays -- require extra time. That's why Buick offers the 24 Hours of Happiness Test Drive. Just leave your car and drive one of ours for 24 hours. It's a better way to take a test drive.