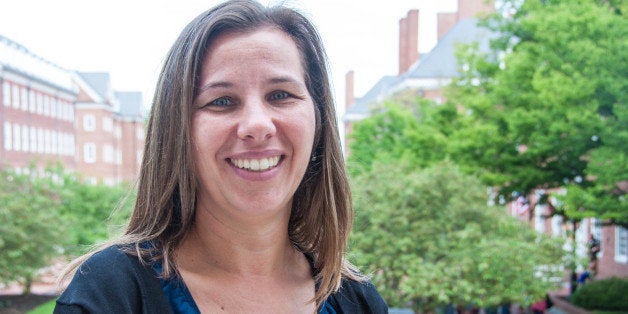 WASHINGTON -- When Peggy Young became pregnant in 2006, she had every intention of continuing to work delivering packages for UPS in Maryland. At the urging of the company's occupational health manager, Young visited her doctor to obtain a note detailing any work restrictions she might need. Her doctor recommended that she not lift more than 20 pounds for the first 20 weeks of her pregnancy.
Based on the doctor's note, UPS placed Young on unpaid leave, an all too common experience for women nationwide. Although UPS often put workers with other conditions on light duty, it told Young that such accommodations wouldn't apply to an "off-the-job" condition such as her pregnancy. Not only would she lose her income, she would have to suddenly switch to her husband's health insurance plan, changing the hospitals at which she could potentially give birth.
"I wanted to work," Young told The Huffington Post. "I all but begged for them to let me work."
The unborn child Young was carrying in 2006 is now a 7-year-old girl named Trinity. Young no longer works for UPS, but she's still fighting the shipping giant for denying her accommodations while she was pregnant. Young sued UPS alleging discrimination, and her case, Young v. UPS, is now before the Supreme Court, with oral arguments expected in December.
If the policy enforced on Young in 2006 doesn't seem particularly enlightened, UPS itself would seem to agree. In a memo sent to employees this week, the company announced that it will begin offering light duty to pregnant workers on Jan. 1, the Washington Post reported Wednesday. The turnaround puts UPS in the peculiar position of defending before the Supreme Court a policy that it is already walking away from.
In a brief filed last Friday, UPS maintains that its decision to deny Young an accommodation was "lawful at the time it was made," a position it reiterated to HuffPost. The company said it decided to alter the policy to respond in part to new guidelines from the Equal Employment Opportunity Commission, which investigates workplace discrimination.
"Laws have been changing, and there's a growing consensus looking at best practices," said Kara Gerhardt Ross, a UPS spokeswoman. "We want to provide good benefits. We saw this as a good thing for our employees."
Even though it may now be moot for UPS's own workforce, Young's case could have far-reaching consequences for working women throughout the country. The underlying question is whether or not the Pregnancy Discrimination Act compels companies to offer light-duty options to pregnant workers if they already do so for non-pregnant workers in other situations. The 1978 law, which amended the Civil Rights Act, forbids companies from treating pregnant workers differently from workers who are "similar in their ability or inability to work."
UPS maintains that its leave policy was pregnancy "neutral," treating workers like Young no better or worse than their colleagues who aren't pregnant. The circumstances under which UPS drivers were entitled to light duty, the company notes in its argument, were laid out in a collective bargaining agreement with the Teamsters union. Under that agreement, the company didn't have to provide temporary accommodations to workers with "off-the-job injuries or conditions," unless it was a cognitive disability under the Americans with Disabilities Act.
Ultimately, the company argues, the policy "treats a lifting restriction resulting from pregnancy in exactly the same way" as, say, a "back injury sustained off the job."
Young's legal team says the policy violated the "plain language" of the Pregnancy Discrimination Act, deeming the company's off-the-job distinction irrelevant. They note that the law includes no exceptions for a "pregnancy-blind" reason to deny a pregnant worker accommodations. If the company is willing to provide light duty to other workers, then it has to grant them to pregnant workers, they argue.
"If a person wasn't pregnant but was injured on the job and had the same restrictions, UPS would have provided an accommodation," Sam Bagenstos, a lawyer for Young and a professor at the University of Michigan Law School, told HuffPost shortly before UPS announced its policy change. "UPS actually accommodates a very large swath of its drivers who have lifting restrictions, but not for workers whose restrictions result from pregnancy."
Bagenstos said the case is more likely to affect women in low-wage and manual-labor jobs than anything else. After all, women in higher-paying, white-collar positions generally don't have to worry about heavy lifting in the course of their job duties, and are therefore less likely to find themselves having to request light duty from their employer.
Given the stakes of the case, a broad and rather unusual coalition of stakeholders have lined up behind Young. Those filing briefs in her support include not only a host of women's rights organizations and the American Civil Liberties Union, but also the U.S. Women's Chamber of Commerce and 23 pro-life groups. The interest of the pro-life crowd is obvious. As the groups note in their brief, "economic pressure is a significant factor in many women's decision to choose abortion over childbirth."
Ariela Migdal, a lawyer handling pregnancy discrimination cases at the ACLU, said the ideological diversity of Young's alliance is an asset for her.
"They kind of came together around this because it offends many people to think workplaces should be forcing pregnant workers to make horrible choices," Migdal said.
Now 42 years old and a mother of three, Young works for a government contractor outside of Washington, D.C. Eight years after becoming pregnant with Trinity, she still has the same lawyer, Sharon Fast Gustafson, who pressed UPS to accommodate her pregnancy in 2006.
Last year, Young and Gustafson celebrated Maryland's passage of the Pregnant Workers Fairness Act, a law that requires the state's employers to make reasonable accommodations for their pregnant employees. Similar laws have been passed in other states since Young first filed her case, and a federal version has been championed by Democrats in Congress, though it hasn't passed either the House or Senate yet.
Despite the progress that has been made, Young said that both the law and corporate America have plenty more catching up to do.
"It's not just about me; it's about all women considering becoming pregnant," Young said. "You're not pregnant forever, and a lot of families these days need both their incomes. I think if hard-working women want to work and become pregnant, then we should let them."
Before You Go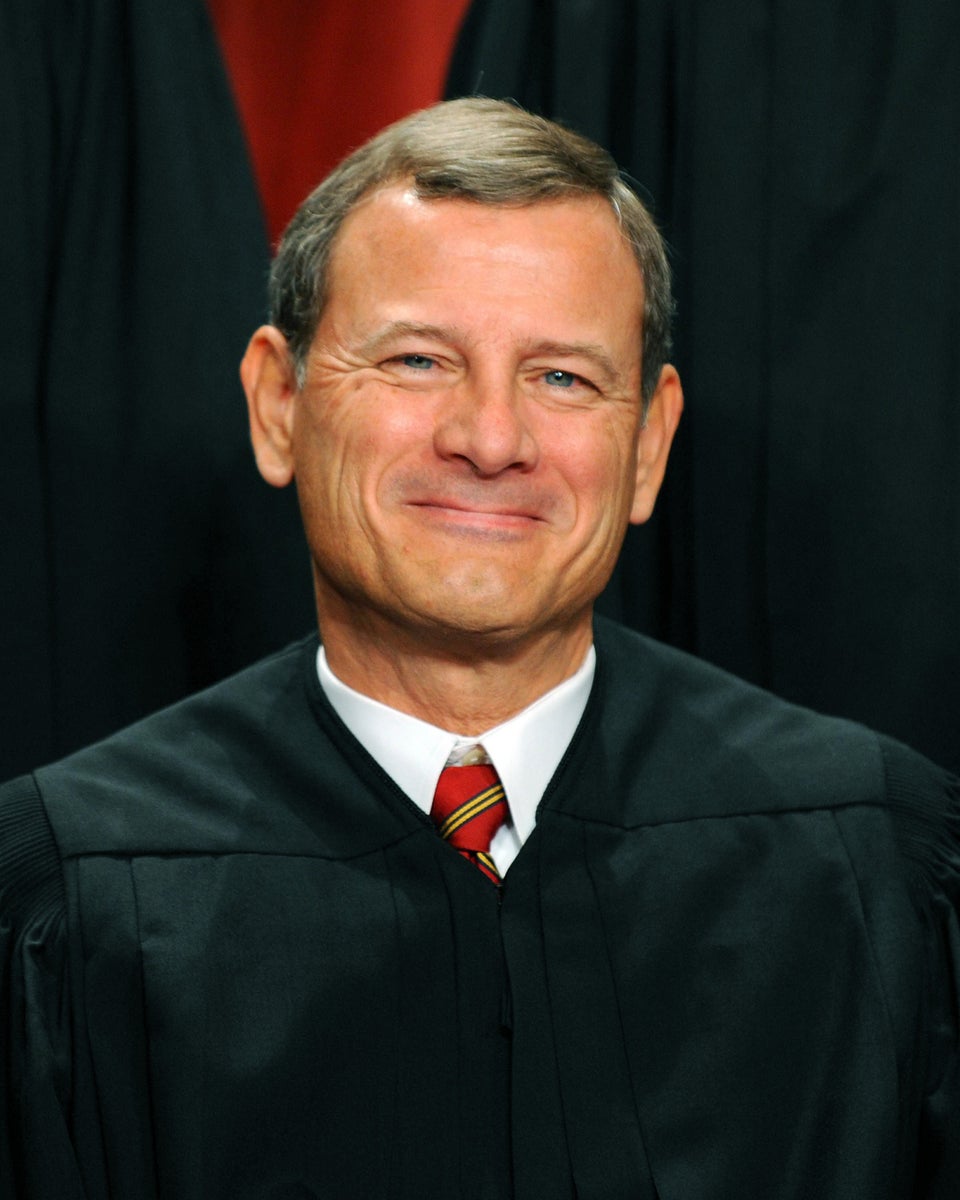 Supreme Court Justices
Popular in the Community