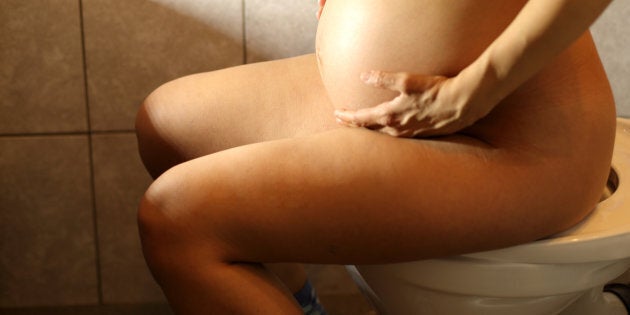 No one really goes into pregnancy thinking their body will escape completely unscathed, right?
But while many women may be expecting some bodily changes, especially down below, they might want to prepare themselves for troubles a little bit lower ...
We're talking 'bout butts
Up to 35 per cent of pregnant women suffer from hemorrhoids, which are swollen veins in the rectum or anus, and as pleasant as they sound. One study found that, in some populations, up to 85 per cent of pregnancies are affected by the burning, painful, bloody butt menaces.
"Almost all women have hemorrhoids during pregnancy to a greater or lesser degree," Dr. Mary Jane Minkin, a clinical professor of obstetrics and gynecology at Yale University, told The Bump.
"Hemorrhoids can range in size from as small as a raisin to as large as a grape. They can be merely itchy or downright painful and may even cause rectal bleeding, especially when you have a bowel movement," BabyCenter noted.
The Bump explains that a perfect storm of pregnancy-related side effects triggers them: constipation that causes straining, higher progesterone levels that can cause the blood vessels to swell, increased blood volume that just makes the veins more swollen in general, and the weight of the baby in the uterus that can push those suckers right out.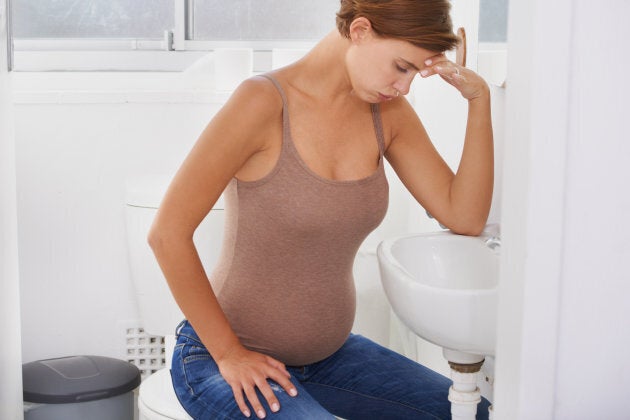 No one wants to talk about hemorrhoids. Probably because they're gross.
"When you read about hemorrhoids, you think, It won't happen to me," Brampton, Ont. mom Callie Brenshaw (which is a psuedonym) told Today's Parent.
"When you're pregnant, you'll hear plenty about the common discomforts of pregnancy like nausea, fatigue, and heartburn. You'll be reassured that it's OK to be scared about labour and delivery because everything will be fine. One thing you won't hear about? Hemorrhoids," mom Kimmie Fink wrote in Romper.
"Maybe it's because most people are too prim and proper to talk about buttholes."
Childbirth doesn't exactly help
So, you know how straining due to constipated poop can trigger hemorrhoids? Imagine what pushing out a baby can do.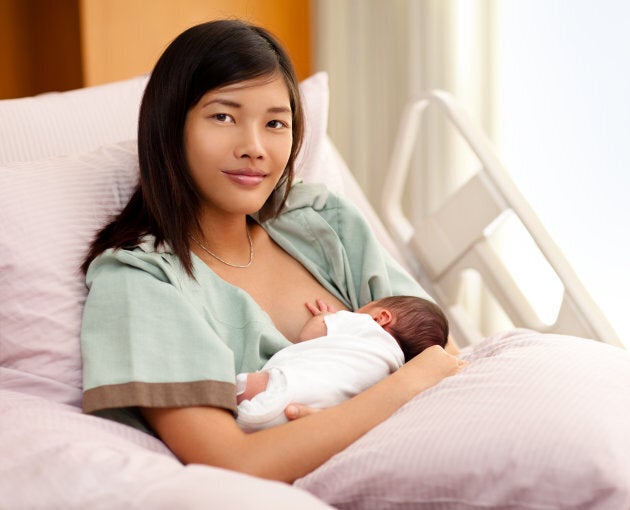 Come on! Haven't our undercarriages been through enough?
What to do if you get hemorrhoids during pregnancy or childbirth
Although The Bump points out that hemorrhoids are permanent, all hope is not lost. Some women feel no symptoms from them at all, but if you do, you can treat them with:
Ice packs
Sitz baths
Witch hazel pads
Baking soda
Over-the-counter medications
Avoiding constipation with a high-fibre diet, plenty of water, and exercise
In the meantime, take solace in the fact that you have grown a human life, and that basically makes you a warrior. Even if it's a pain in the butt.