On the morning of Sept. 11, 2001, Tammy Perconti received a phone call from her husband, Jon, who was working in the World Trade Center.
"He called and said, 'Our building was just hit by a plane. Turn on the news,'" Tammy later recalled.
She was seven months pregnant at the time, but tried not to panic. Tammy urged Jon, her high school sweetheart, to also remain calm and evacuate carefully. "He said, 'I have to go. I love you,'" she said. "It was a few minutes after we hung up that I started to realize that he might not make it out of there."
Jon ended up being one of nearly 3,000 victims that died in those terrorist attacks. Three weeks later, Tammy sought help sorting through her overwhelming grief from Dr. Phil, appearing on an emotional episode of "The Oprah Winfrey Show." As she said back then, Tammy's biggest concern in terms of moving forward was her unborn child.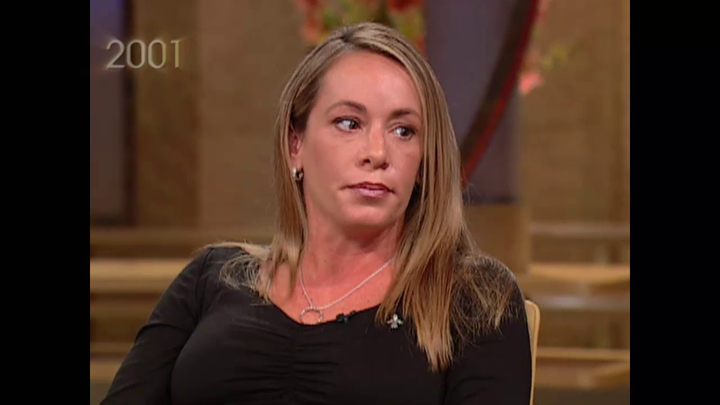 "I'm afraid that I won't be mentally and emotionally ready for the baby," she said. "I'm very grateful that I do have this baby and it's a part of Jon. But I still struggle when I wake up in the morning to find my purpose in going on with the day."
Dr. Phil told Tammy that she would have to create "a new normal" for herself, but, for the time being, he advised her to think much more short-term.
"Right now, at this stage of your life, your goal needs to be to get through today," he said. "And I promise, those days will turn into weeks, and those weeks will turn into months, and before you know it your body and your spirit will be resilient again."
Nearly 11 months later, Tammy returned to "The Oprah Winfrey Show" to introduce her and Jon's daughter, named Julia.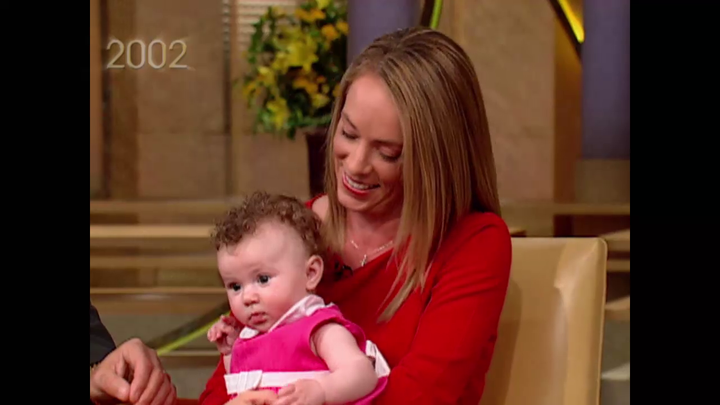 Tammy said that she appreciates Dr. Phil's advice more and more as time goes on, and that Julia has also been a big instrument in helping her heal.
"She brings nothing but joy to my life," Tammy said, as Julia smiled and kept her eyes on the cameras. "As you can see, she's very outgoing, like Jon, and likes to be in the spotlight very much!"
It's now been 14 years since Tammy's life was forever changed, and "Oprah: Where Are They Now?" recently caught up with her to see how she and Julia have been doing over the last decade. Though they live in New Jersey now, Tammy says she and Julia moved to Cabo San Lucas, Mexico, just a few years after Jon's death. It was a transformative experience for the grieving widow.
"It was a place that always made me feel very peaceful because Jon and I used to vacation there. About a year after he was killed, I returned there on vacation with Julia, and that trip brought back a lot of those good memories and good times that I had with him," Tammy says. "So, it was nice to start new memories there with Julia, but also at the same time to be there and remember all those good times with Jon."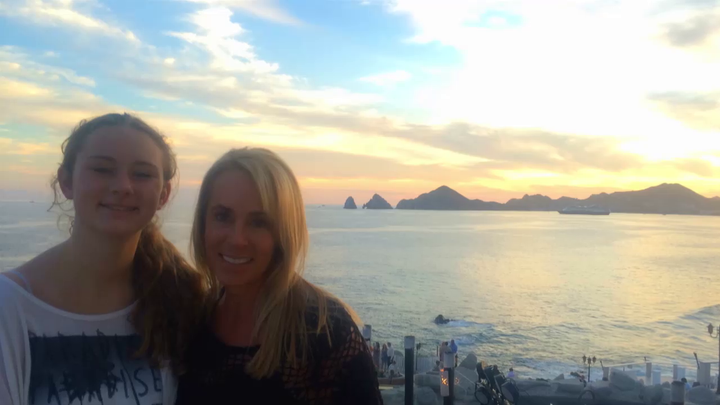 Prior to that move, the healing process had been extremely difficult for Tammy, despite being surrounded by love and support.
"The first year after Jon died, I remember feeling completely hopeless, very lonely, very overwhelmed," she says.
Moving to Cabo was the change Tammy says she needed.
"It helped me in many ways. I think it gave me a feeling of being stronger and not so helpless," she explains. "And it was a chance for me to not be known as a 'September 11th widow.'"
In terms of parenting without her husband, Tammy says it's been tough, but she and Julia have gotten through it together.
"Probably the biggest challenge raising Julia as a single parent was just feeling at first like I had to be a mom and a dad, and fill in the role of Dad," Tammy says. "But I realized after a year or so that I couldn't, so I just tried to be the best parent that I could be."
Part of how they honor Jon's memory, she adds later in the interview, is by releasing two balloons into the air on his birthday each year. Last year, Tammy says something special happened: Three days after releasing the balloons at a beach two miles from their home, one of the deflated balloons appeared on their property.
"I felt like it was an affirmation from Jon that he sees what we're doing and he's still watching over us," Tammy says.
PHOTO GALLERY
We'll Never Forget These Heart-Wrenching Images Of 9/11
Calling all HuffPost superfans!
Sign up for membership to become a founding member and help shape HuffPost's next chapter