Just last week, Amber Rose shared a photo of her sizable baby bump (in fact, tweeting bare-belly pictures seems to be a trend for pregnant celebrities lately).
And now comes another glimpse of the mama-to-be, who looks as if she's due any moment. Rose, 29, stepped out to a salon in West Hollywood, Calif., Monday, looking ready to pop in a black Lycra ensemble and pink leather jacket.
The model and fiance Wiz Khalifa, 25, recently made headlines for their candid remarks about how Khalifa's penchant for pot will affect their parenting.
"Of course, I'm not going to be smoking right there over the baby, because smoke in general and being high is not good for a kid. None of that," Khalifa told E! News. "But definitely he's going to know what it is—and he'll know the difference between being a child and not being able to use it and being an adult and knowing how to use it."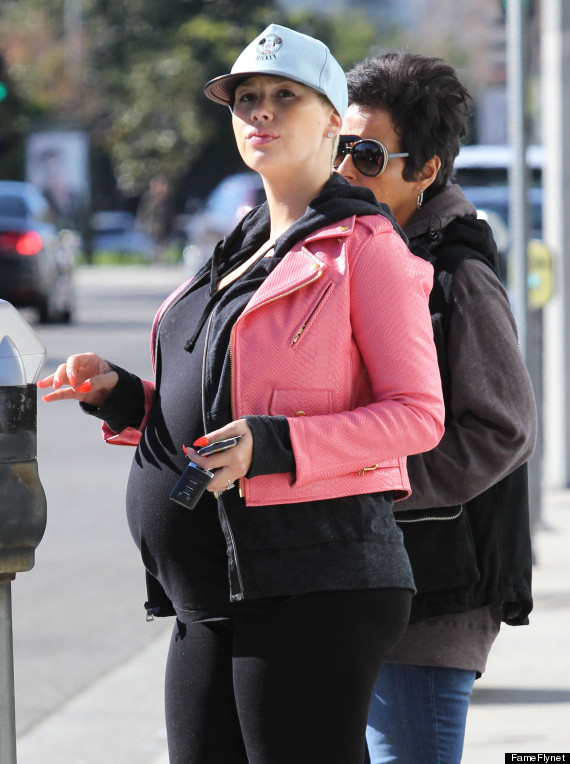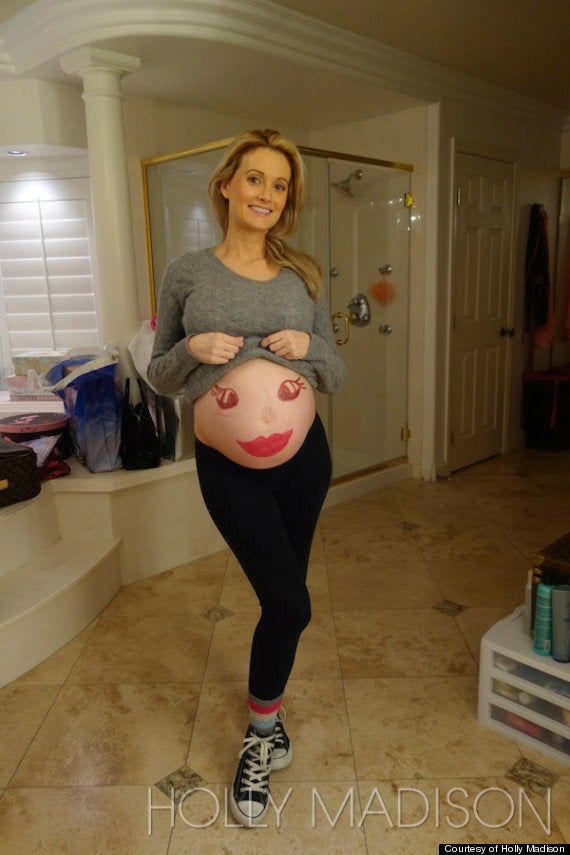 Celebrity Baby Bumps
Popular in the Community