Even in a flash rainstorm, Beyonce remains a diva.
The iconic singer, who's due in February (well, maybe?) was out in New York's East Village to get her nails done at Sakura Nail Salon last night. An assistant held her umbrella as she tottered out of the salon in sunglasses (at night? Whatevs, Bey can do what she wants), a billowing white top and black pants.
We're also loving that Bey matched her long blue nails to her blue pumps (Heels while pregnant? Yeah, that's kind of her thing.)
Check out the photos of Beyonce going matchy-matchy below.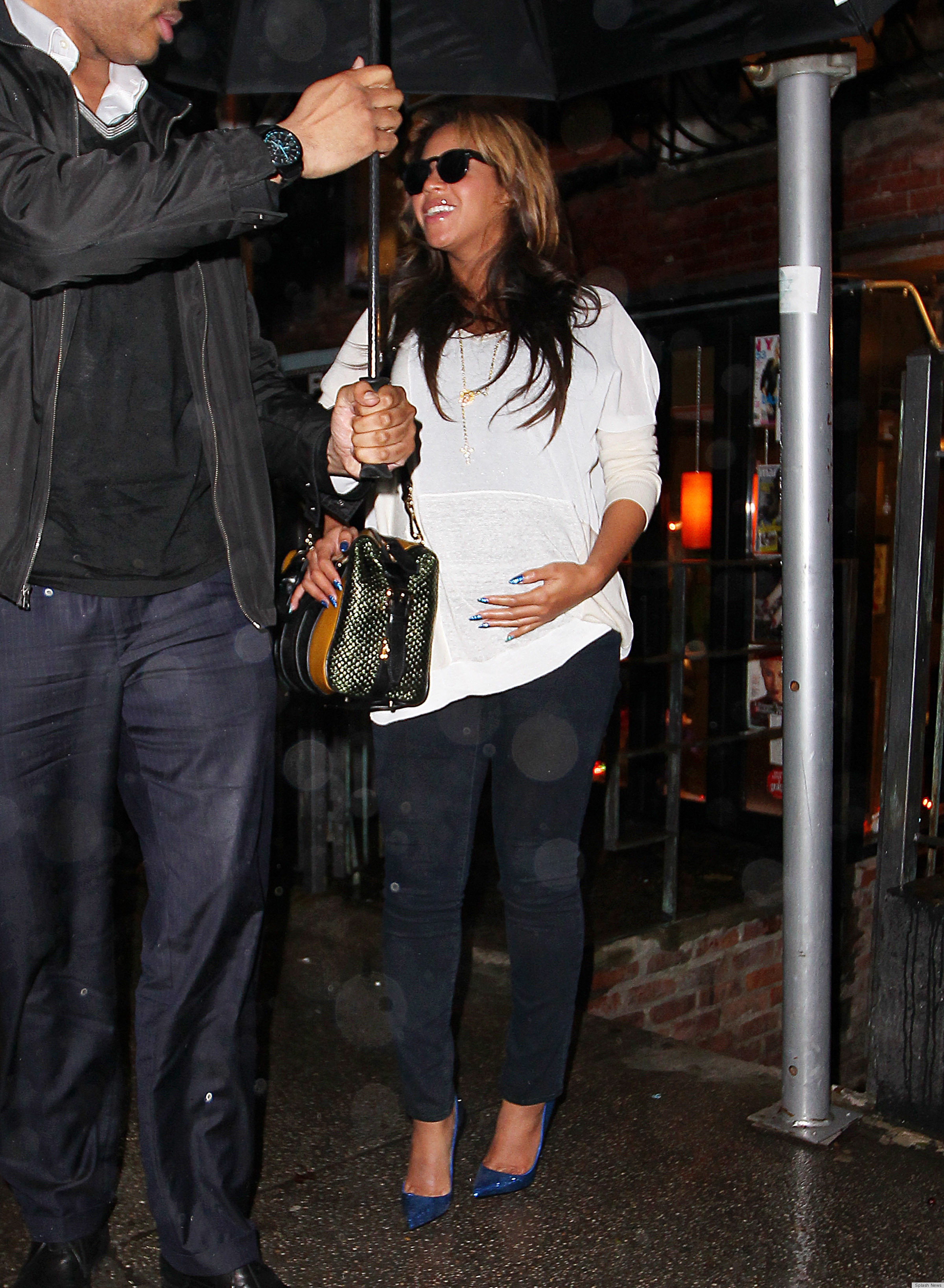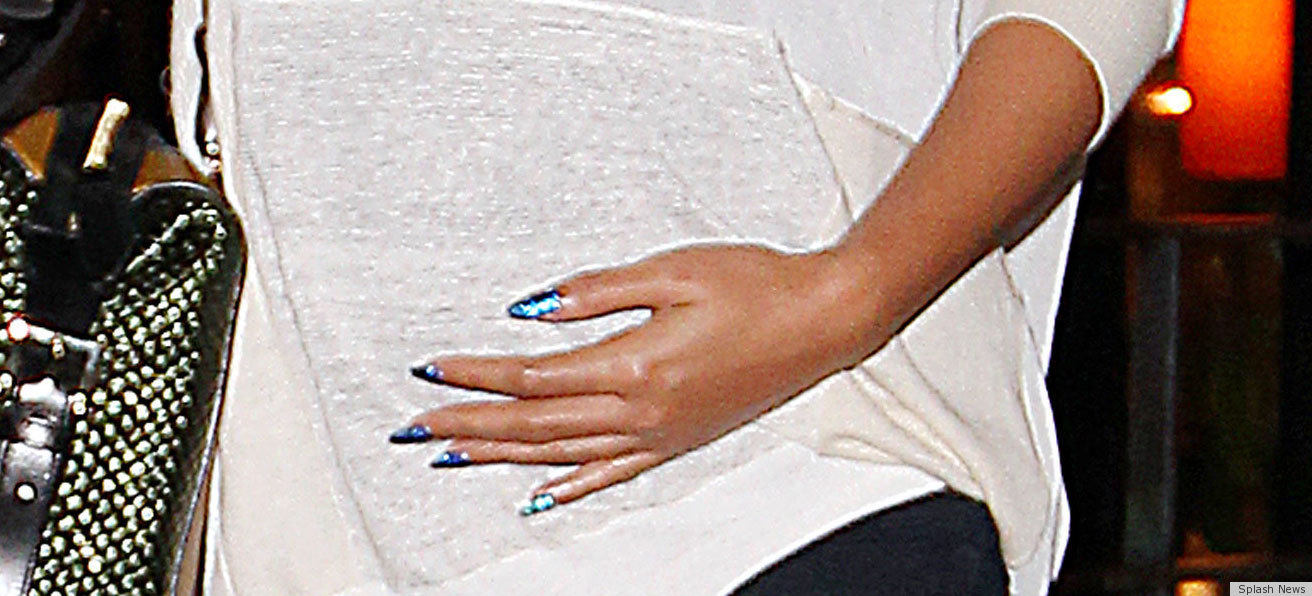 Related