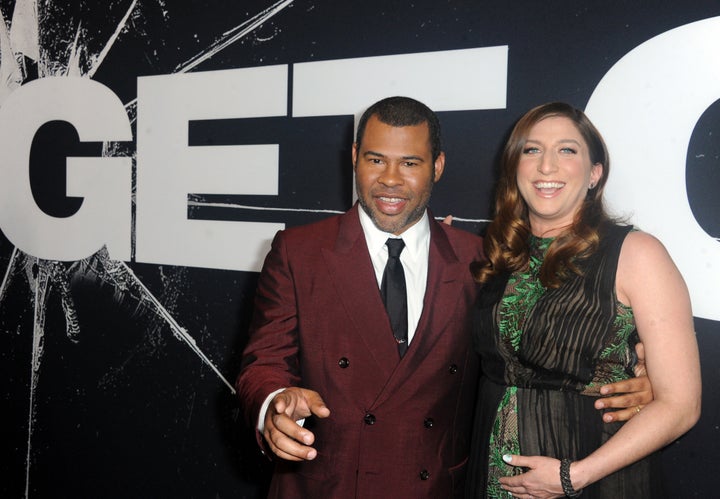 A pregnant comedian is pushing back against the unsolicited questions and comments expectant mothers hear all too often.
On Monday, Chelsea Peretti went on a hilarious Twitter rant about people who approach pregnant women in public.
"IF U C A PREG WOMAN OUT & ABOUT & FEEL INCLINED 2 SHOUT SOMETHING IN HER FACE ABOUT HOW SHE LOOKS - GET READY FOR A SHOUT BACK ON UR LOOKS," the "Brooklyn Nine-Nine" actress tweeted.
Peretti and her husband, Jordan Peele, announced in February that they are expecting their first child.
Judging by her tweetstorm, she is fed up with day-to-day interactions with strangers about her current state. The mom-to-be wrote some LOL-worthy responses to recurrent questions and remarks like, "You're so big!" and "Are you excited?"
"'UR BABY LOOKS READY TO DROP!' 'THANKS MISS, UR PANTS LOOK HEMMED AT A WEIRD LENGTH' Good talk," she tweeted.
"'WHEN ARE U DUE?' WHAT DIFFERENCE COULD IT POSSIBLY MAKE IN YOUR LIFE AS A STRANGER AT THE GROCERY STORE," she added.
Peretti also shared some amazing outfits she found for her baby shower that will help her avoid comments about her pregnant body.
The comedian is clearly so over pregnancy. When one Twitter user responded to her rant with "You gotta get that baby out, gurl. You getting salty," she had yet another hilarious comeback:
"NO SHIT SHERLOCK! GLAD TO HAVE U ON THE CASE."