A pregnant obstetrician in Kentucky practically worked until the last possible minute before having her baby.
On Sunday, Dr. Amanda Hess was at Frankfort Regional Medical Center to give birth but decided to deliver another patient's baby first.
Hess was in a room prepping to be induced for labor when she noticed on the computer used to give patient updates to medical staff that a woman was having complications with her delivery and her baby was in distress, according to People.
The on-call doctor had left on a break and was on his way back, but Hess knew the baby had to be delivered immediately, reported Lexington's WKYT.
"I said, 'You know, I'm not on call. I'm here in a gown, but I think we ought to have the baby,'" she told NBC News affiliate WLEX-18.
And the doctor sprang into action.
"I just put on another gown to cover up my backside and put on some boots over my shoes, to keep from getting any fluid and all that stuff on me, and went down to her room and I knew her," Hess told WKYT.
When the doctor entered the woman's room, she immediately recognized her as Leah Halliday Johnson, a woman she had examined a few days earlier at her medical practice, although Hess wasn't her regular obstetrician.
Halliday Johnson also recognized Hess when she walked into the room but didn't realize the doctor was at the hospital to have her own baby. She was just relieved that one of her doctors was in the room so that she could give birth.
"She was definitely in doctor mode," Halliday Johnson told WLEX-18. "My husband noticed something was going on because she had on a hospital gown, but I didn't notice that because I was on the delivery table. I was in my own world there."
After she helped deliver Halliday Johnson's baby, Hess returned to her room and was induced. Eleven hours later Hess gave birth to a baby girl she named Ellen Joyce.
Regarding her decision to act that day, Hess told WLEX-18, "Delivering other peoples' babies is something I do every day. And I'm more comfortable with delivering someone else's baby than my own, for sure."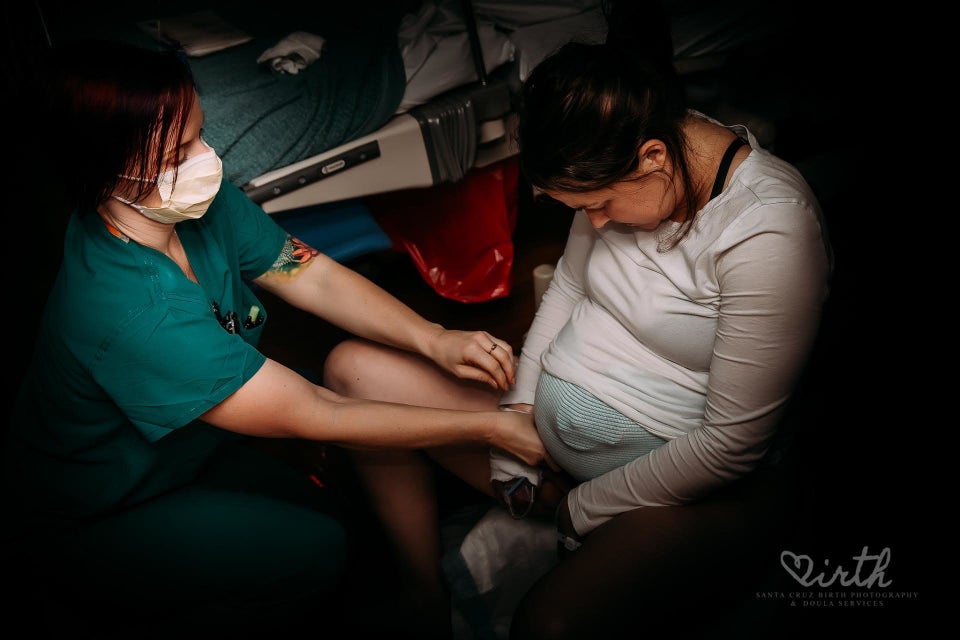 Birth Photos That Celebrate Labor and Delivery Nurses