In an empowering Instagram post, "Grey's Anatomy" star Camilla Luddington announced she's expecting a girl, whom she will raise to be "a little warrior."
On Feb 3, Luddington posted a photo on Instagram that showed her holding a onesie with the words "Tomb Raider in training" on it. In her caption, she wrote she was "so excited" to share the news that she and her partner, Matthew Alan, will be welcoming a baby girl into their family. And Luddington already has big plans for her little one.
"I want her to grow up knowing how strong women are," she wrote.
The actress wrote that she will teach her daughter to be kind and to be vocal about what she thinks is right.
"[I want her to grow up] to be a little warrior who is not afraid to use her voice and stand up for what she believes is right," she wrote. "To navigate through life with courage and kindness, and to be one of the girls who says, 'You CAN sit with us....'"
Luddington also posted a funny video of "Grey's Anatomy" co-star Ellen Pompeo directing her in a maternity photo shoot inspired by the pics Beyoncé released two days earlier when she announced she was expecting twins.
"I mean this is amazing," Pompeo said. "You are pregnant at the same time as Beyoncé. When is that ever going to happen again, Camilla?"
Here's to hoping Luddington's "little warrior" will team up with Beyoncé's newest members of the BeyHive for some playdates.
The HuffPost Parents newsletter offers a daily dose of personal stories, helpful advice and comedic takes on what it's like to raise kids today. Sign up here.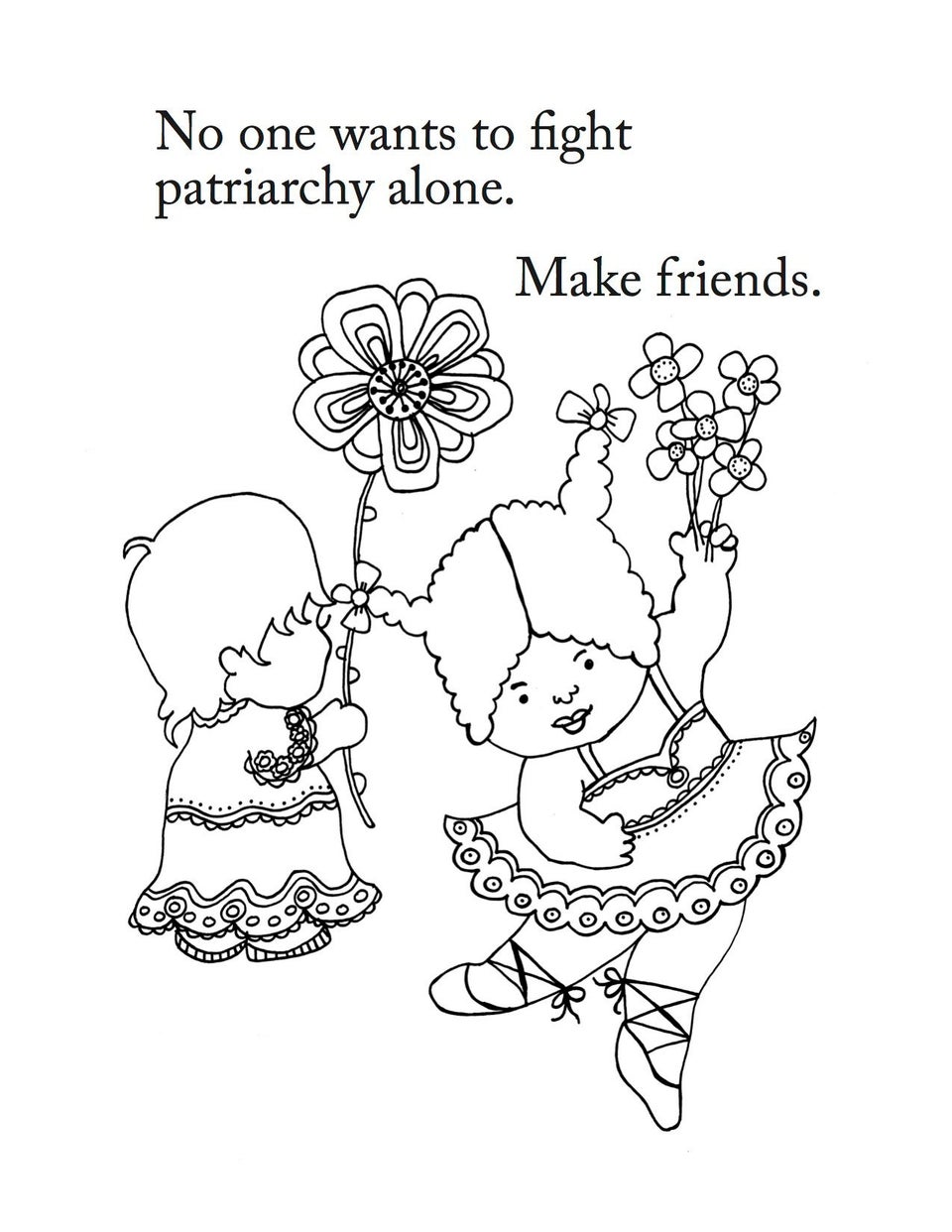 "Girls Are Not Chicks" Coloring Book