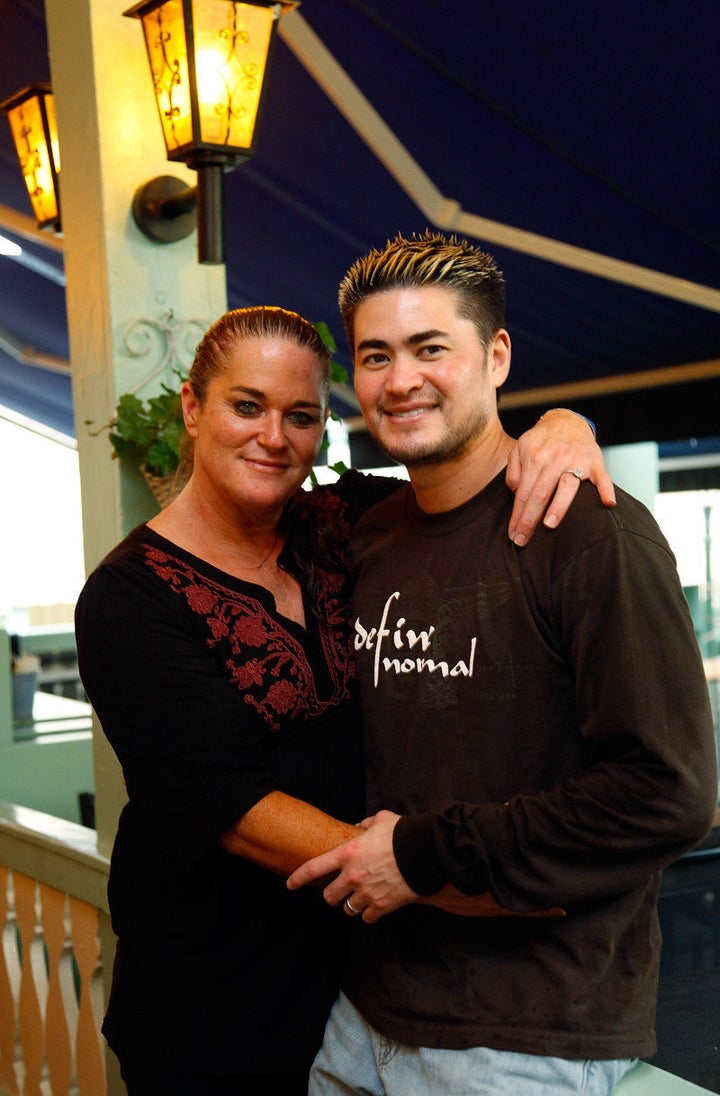 In divorce docs obtained by TMZ Thursday, Beatie details several instances of abuse, including a February 2012 incident where Nancy -- his wife of nine years -- allegedly struck him in the genitals.
Beatie says the blow came after he attempted to stop a "visibly intoxicated" Nancy from driving their three children to daycare. The 38-year-old says he called 911 claiming, "She hit me in the crotch."
Nancy has responded to the claims with court docs of her own, denying Beatie's allegations and claiming it was her husband who emotionally and physically abused her.
News of the couple's split came to light last week, when Beatie made an announcement during a taping of a soon-to-air episode of "The Doctors."
"Like all marriages, we have our ups and downs, and we're going through a rough patch right now. At the moment, we're separated," Beatie said. According to People, he also revealed he had undergone the last of his female-to-male sex reassignment surgeries, though he admitted ""Nancy hasn't seen the new me yet."
Here, photos of the couple during their nine-year marriage.