Back in 2012, Adriana Lima, Alessandra Ambrosio and Lily Aldridge all proved that it's possible to walk the runway in lingerie mere months after giving birth during the annual Victoria's Secret Fashion Show. But what about models foregoing the wait and walking the baby bump itself down the catwalk in nothing but skivvies? Now that's something we don't see as often.
You! Lingerie, a maternity and nursing underwear line, put pregnant models front and center during its Spring/Summer 2014 show at this month's Lingerie Fashion Week. Designer Uyo Okebie-Eichelberger put the expectant ladies in some pretty sexy underthings, complete with delicate lace detailing, thigh high stockings and stilettos.
We couldn't be happier to see a lingerie brand showcase what "real" moms-to-be look like. The media's obsession with post-baby bodies, whether it's Kim Kardashian's or Kate Middleton's, seems to have taken over public discourse about women's bodies and appearances. But focusing on how beautiful every woman looks in her skin during a time like pregnancy is certainly a positive shift to the discussion.
Check out the photos below and tell us what you think!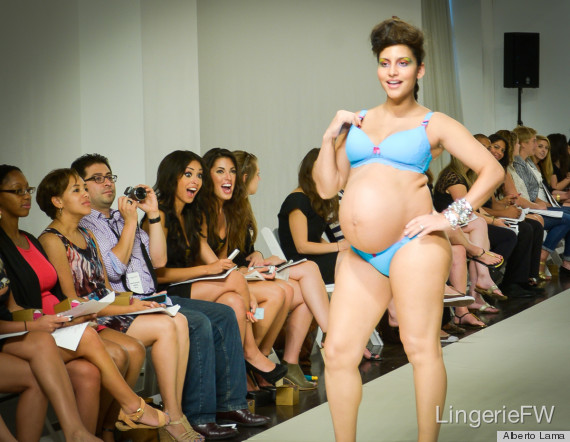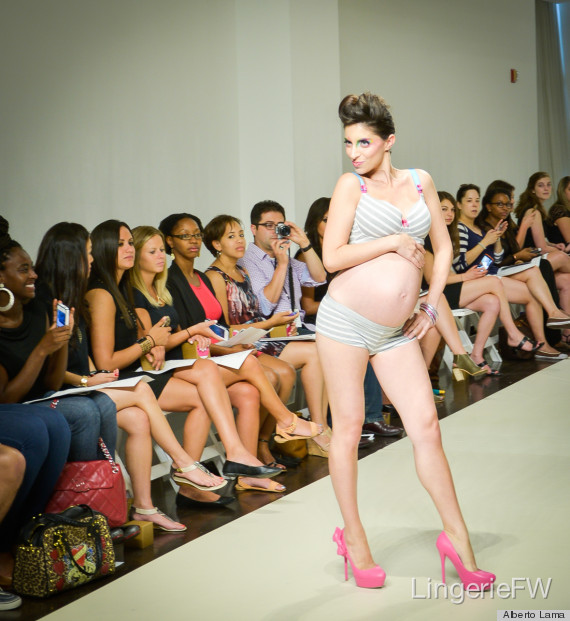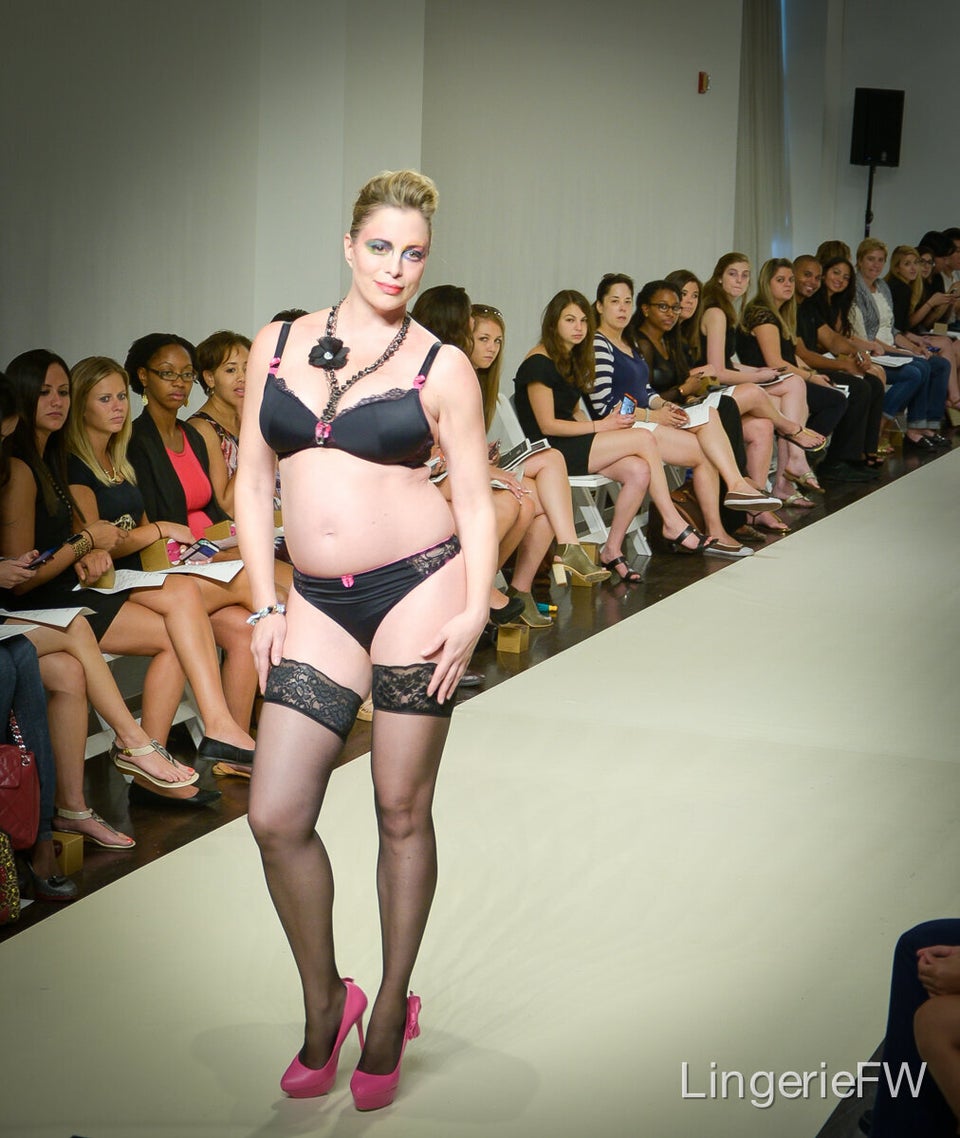 You! Lingerie SS14 Fashion Show
Related