The tennis champion posed for a shoot in Vogue's star-studded September issue, dressed in a gold chainmail Ralph Lauren gown in one photo, and a flowing, white Atelier Versace ― with no shoes and a high slit ― in another.
The shoot was taken just days after Williams announced she was pregnant. "I was so energetic that day but then I remember being totally exhausted and needed to take a break for an hour," she captioned a photo from the shoot on Instagram. "I was still trying to understand this whole pregnancy process. Nowadays I have no ankles or toes and my fingers resemble sausages but it's moments like this that are captured by @mariotestino that makes everything worthwhile."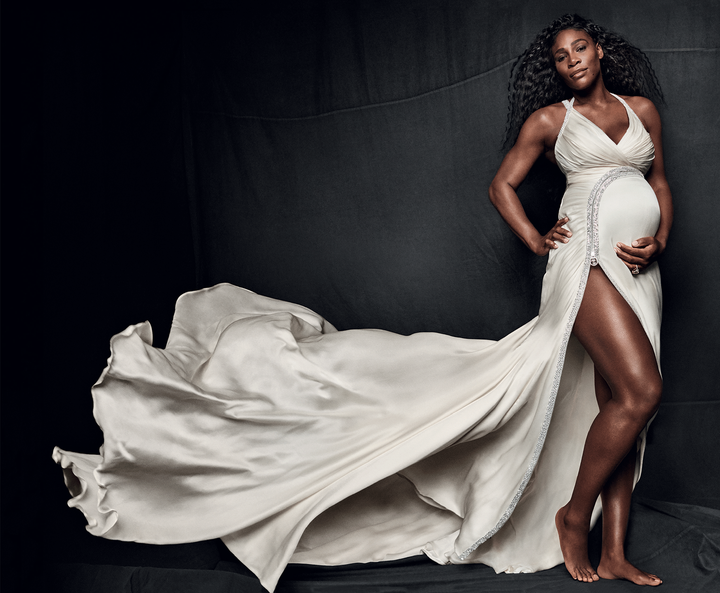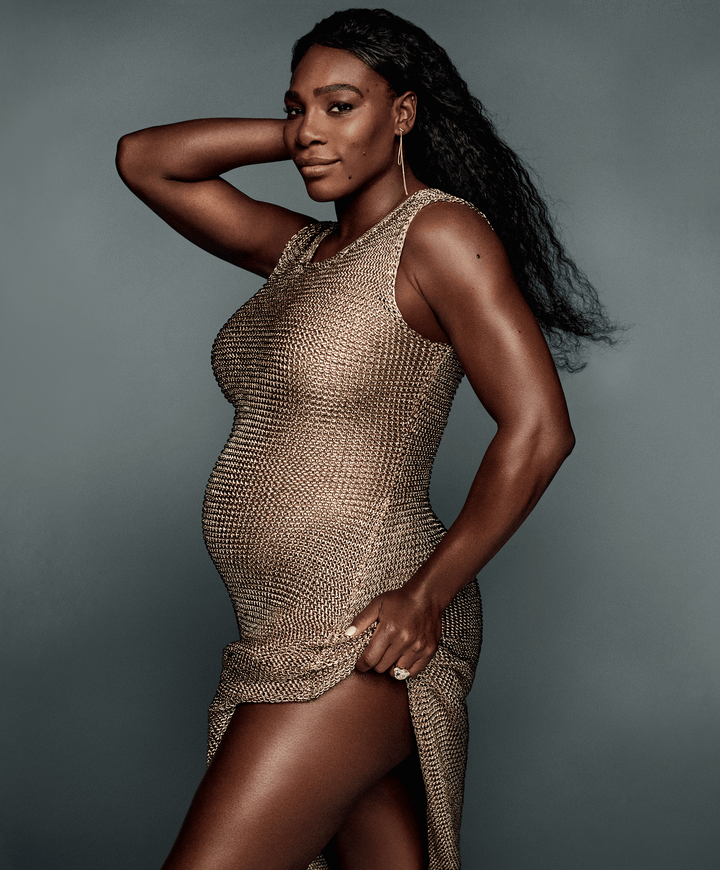 The piece itself is equally as revealing as the gowns themselves. We learn that she is pals with Meghan Markle, is a killer karaoke champion and is as obsessed with Moana as the rest of us ("no judgments, please," she said in the piece).
So much like us, and yet so much like an all-star athlete who can pull off couture with no shoes on. Sigh.
Popular in the Community