Throughout the nearly 18-minute immersive experience that was Rihanna's lingerie show, there was one model who commanded most of the attention ― Fenty muse Slick Woods, who was visibly pregnant.
Woods owned her womanhood in a look made up of pasties, a complex bodysuit and thigh-high stockings, complete with towering heels. After the show, she went into labor, TMZ reported.
The model was one of two pregnant women who appeared in the show.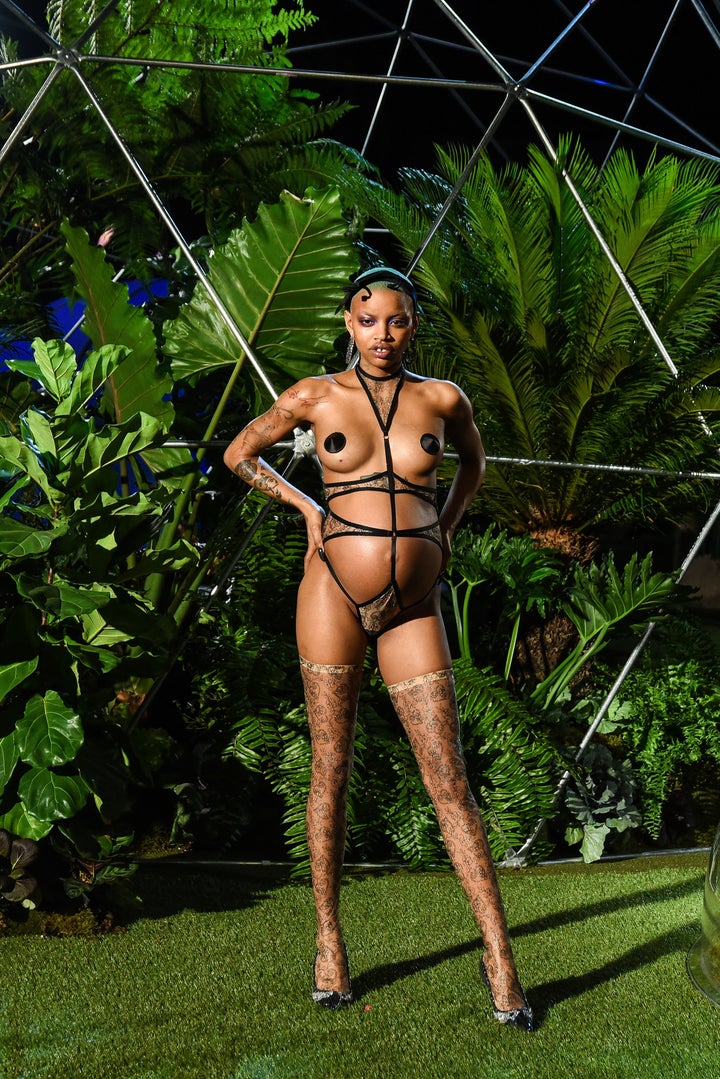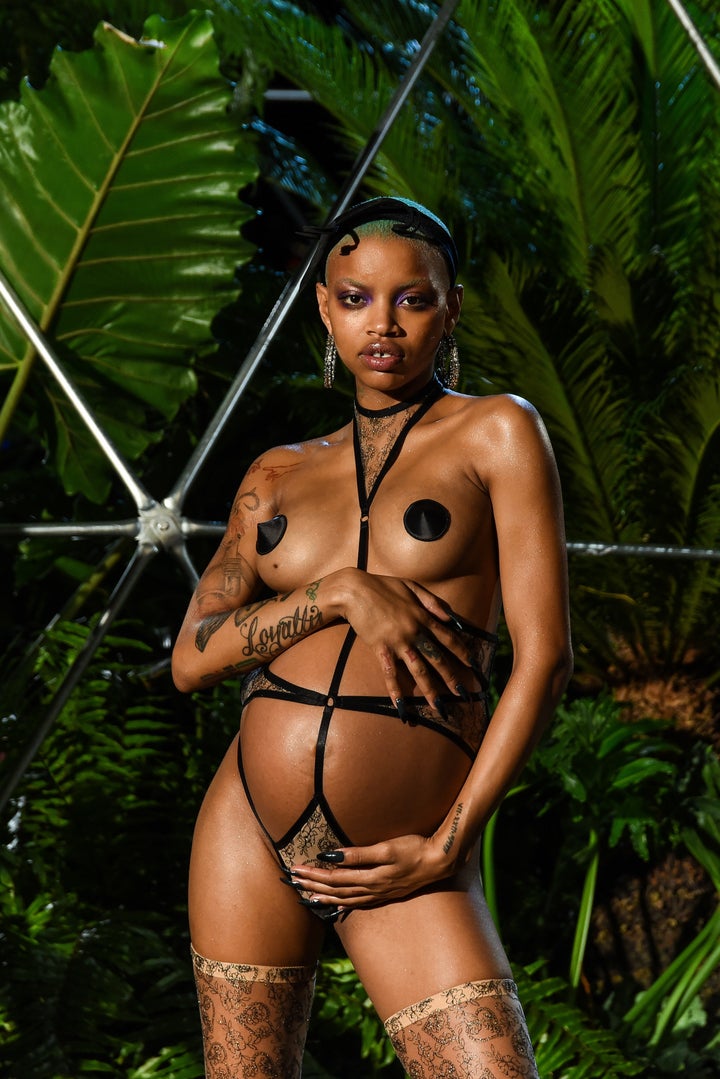 Rihanna spoke about including Woods in the Savage X Fenty experience in an interview with Elle after the presentation.
"Slick and I have been working non-stop throughout her pregnancy from Fenty x Puma to Fenty Beauty ― I promise you," the 30-year-old said. "I'm not the type to judge any woman about any part of her womanhood, especially motherhood because that's like the VIP of womanhood. Bringing a life into the world is no joke."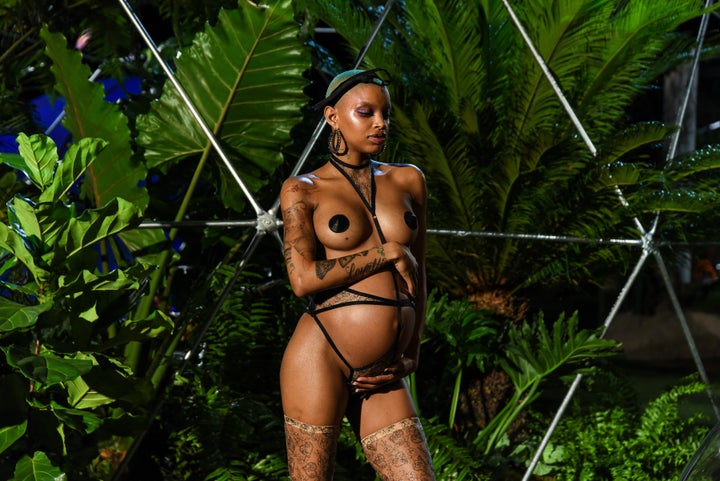 "I have a lot of respect for those women and those who choose to continue to work and get it done while being pregnant," the designer said. "I have a lot of respect for Slick and every other pregnant woman working until their due date. I'll never tell her she can't do a show unless she tells me I can't because I'm about to drop in a second."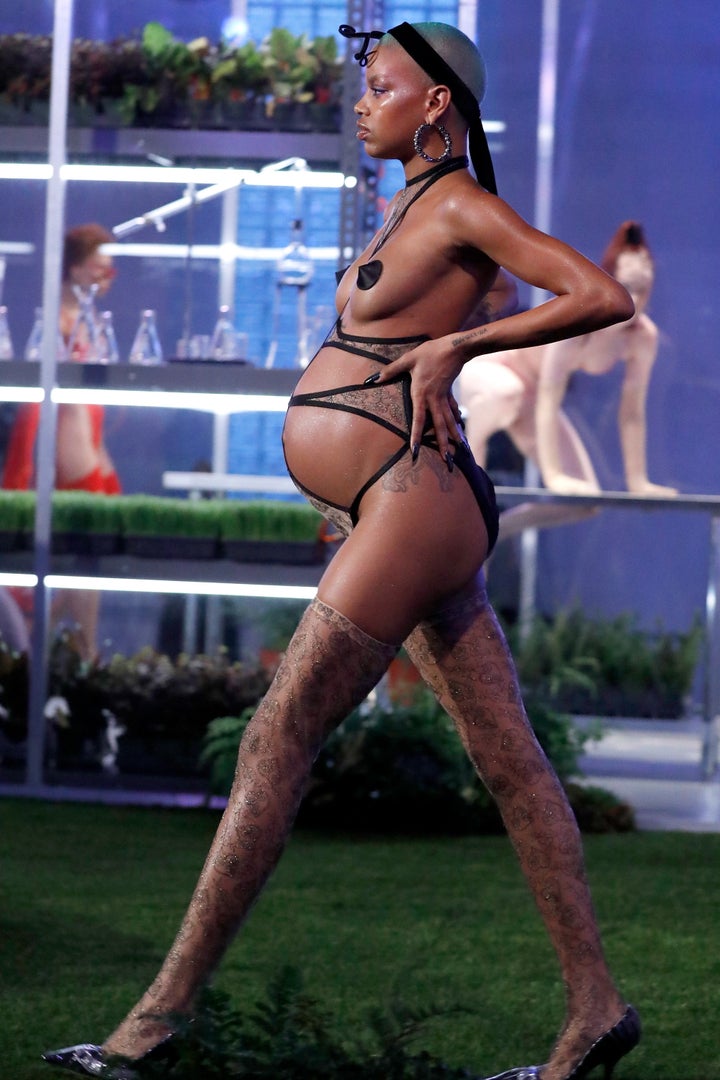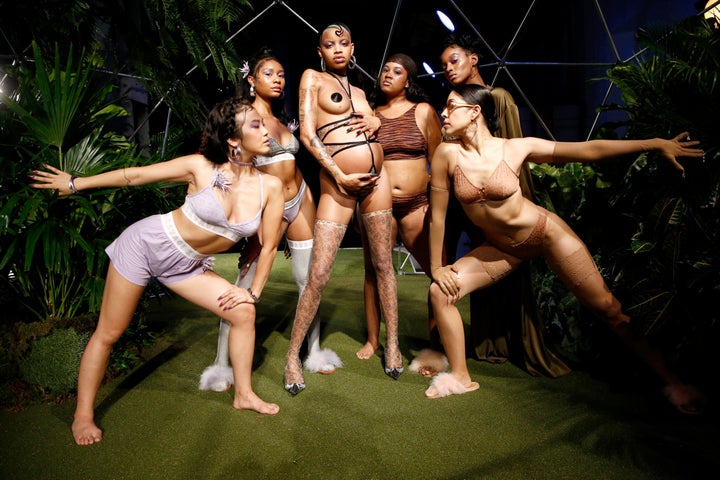 Below is the second pregnant model and dancer who appeared in the show, wearing a $68 mesh teddy.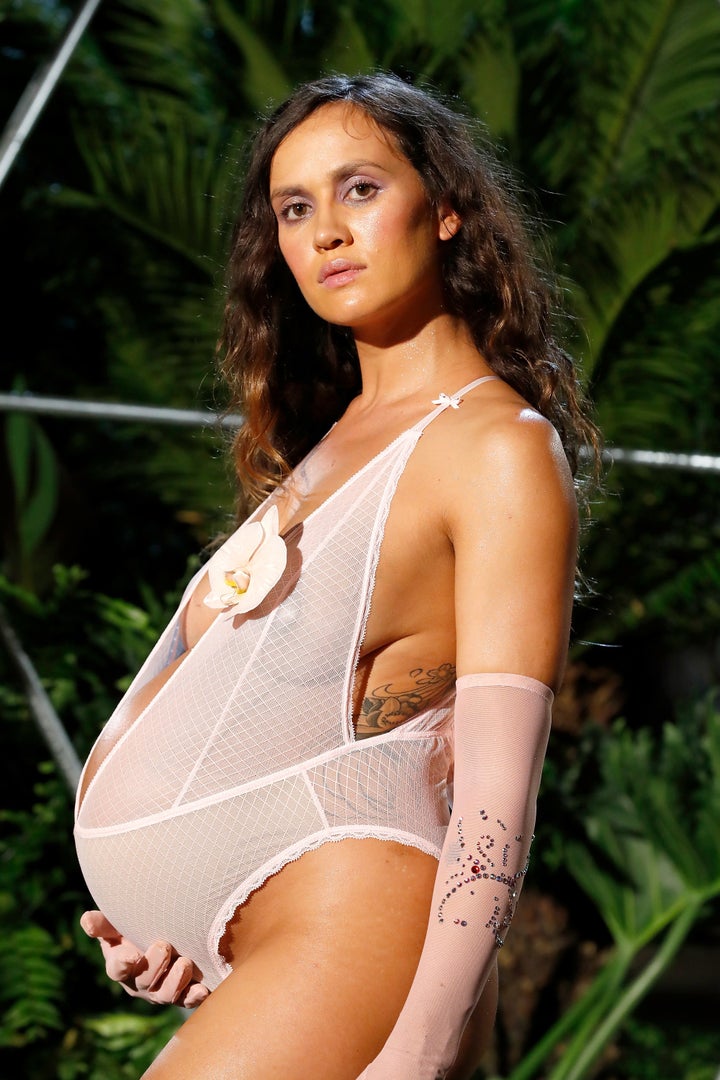 "So proud to walk the @brandonmaxwell runway pregnant!" Aldridge wrote on Instagram. "I've walked [a] few runways in my life and this is a moment that I'll look back on forever with great emotion."
She added, "It was so much fun being backstage will all the girls, everyone was so uplifting and rubbing my belly celebrating this beautiful journey with me. Nothing but Empowerment at Brandon Maxwell."
Here's to seeing more diversity on the runway at the upcoming London, Milan and Paris fashion weeks.
This story has been updated to include a report that Woods went into labor after the show.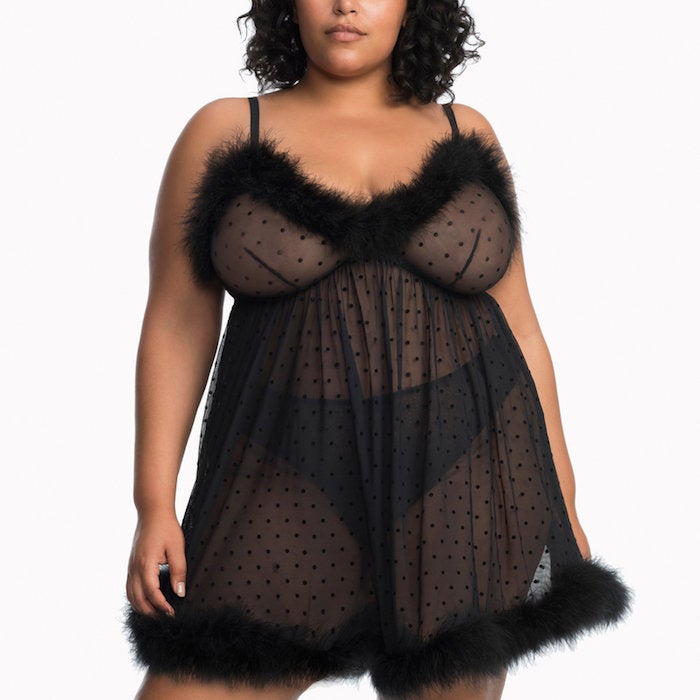 Rihanna's Savage X Fenty Picks