UPDATE: 10:30 a.m. -- The man who saved a woman hanging from a window at Paris' Bataclan theater during Friday's terror attacks is safe -- and he's in contact with the grateful person he rescued, the woman's friend told HuffPost France.
In a touching moment from a horrifying video of people fleeing the massacre at Paris' Bataclan theater Friday, an unidentified person can be seen hoisting a woman hanging from the building to safety.
Please note the footage, shot by Daniel Psenny of Le Monde, is upsetting and graphic.
While holding on for her life to a third-story window for several minutes, the woman appears to be crying out in French, "Please, I'm pregnant," although it's unclear whether the voice is coming from her or somewhere else in the crowded alley as people flee amid the sound of gunshots.
About 2 minutes and 18 seconds into the video, someone from the other side of the window pulls the woman inside. The person appears to be wearing a checkered shirt wrapped around his or her waist.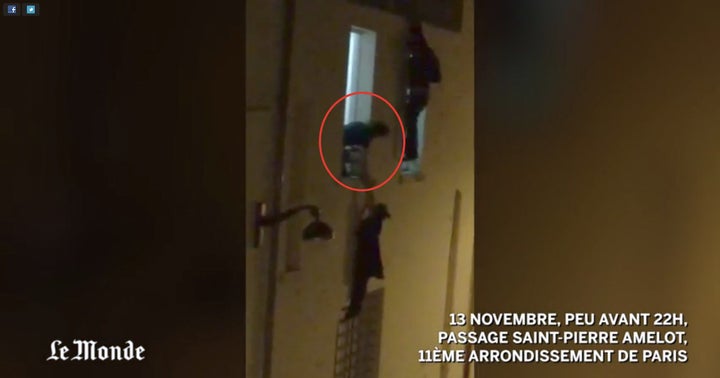 The pregnant woman, who prefers to remain anonymous because she is still recuperating, was intent on finding her savior and making sure he was all right, according to HuffPost France.
The woman's loved ones sent out an announcement on Twitter, asking the man to come forward so they could thank him. The message was widely shared, and the man's brother spotted it. He connected the pregnant woman to her hero, and they exchanged phone numbers. The man has not yet been identified.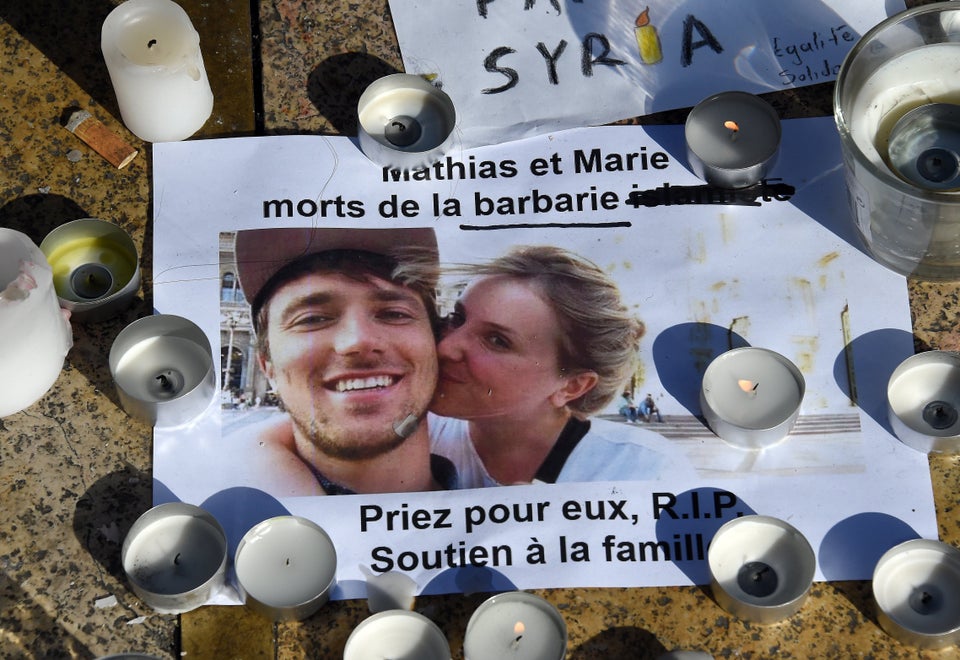 Paris Attacks
Related
Popular in the Community