After her car filled with baby products was stolen, a young mom-to-be was in for an amazing surprise when a group of generous strangers in her Washington community stepped up to help.
On November 8, Jennifer Abbey borrowed her father's truck to go to the store and left her 2000 Honda Civic EX parked in front of the house in Vancouver, Washington. When she returned from the store, Abbey found that her car had been stolen. To add insult to injury, the thieves had taken with them all the supplies she'd just purchased for her baby, who is due "any day now."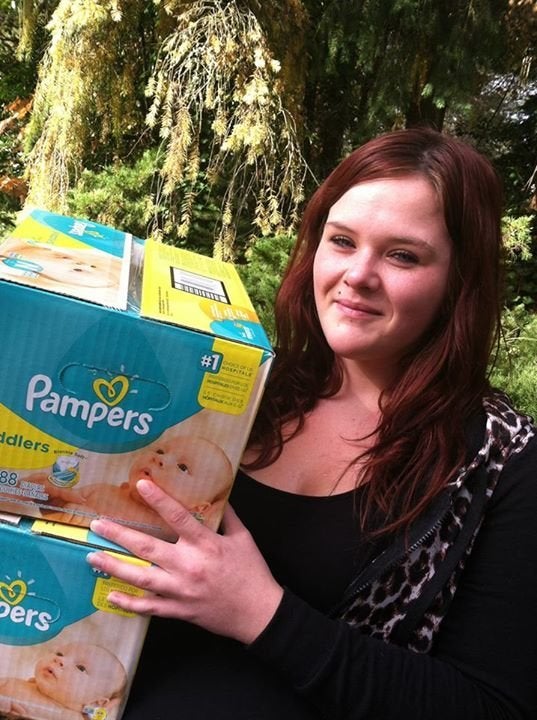 "There was a car seat, boxes of diapers, boxes of wipes, baby clothes -- tons of stuff that I'd just spent my last bit of my money on," the mom-to-be told The Huffington Post. Unable to work at her railroad laborer job while pregnant and set to give birth within the week, Abbey did not know how she would replace the stolen products and felt extremely helpless.
Clark County Sheriff Deputy Scott Holmes fielded Abbey's call to the police station and sympathized with her. When her abandoned car was discovered in the nearby neighborhood of Orchards, Holmes went to the scene.
Requesting that their names remain anonymous, they purchased newborn diapers, baby clothes and a travel system stroller and car seat combo. The good Samaritans refused to let Deputy Holmes pay for any of the items and only asked that he deliver it to the mom-to-be.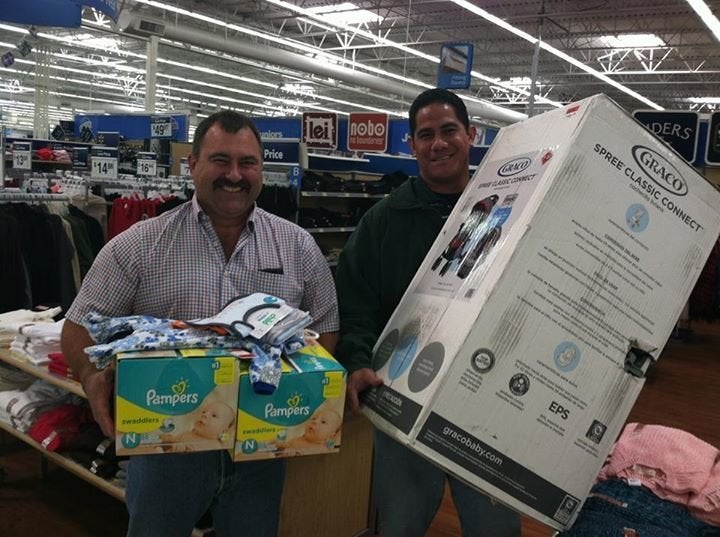 When Holmes received the donations, she was overcome with emotion. "It taught me that good always overcomes evil," she told HuffPost. "It was a terrible experience having my car stolen and all of the stuff for my baby, and I had so many other things going badly in my life. And then complete strangers did such a kind thing for me. It was amazing."
Holmes says she hopes people who read her story take away a similar message: "There are bad people in this world, but there are also good people in this world."
What an incredible story of generosity.