The U.S. Senate added a measure to its spending bill on Thursday that would guarantee basic workplace accommodations for pregnant employees, a major victory for worker advocates who've spent years lobbying for the change.
The legislation, known as the Pregnant Workers Fairness Act, was attached as an amendment to the omnibus spending bill being negotiated in the upper chamber. It passed 73 to 24. The final package still needs approval from both the Senate and House before going to President Joe Biden's desk.
In another win for family-friendly work policy, senators also voted to approve a separate amendment expanding the rights of women to pump breast milk at work. That measure, known as the PUMP Act, passed 92 to 5.
The successful amendments represented significant victories for Democrats, who had hoped to add a range of social policy changes to the bill, such as reform of marijuana and immigration laws, but were thwarted by party leaders.
"It means if a woman is pregnant in the workforce she can do her job and have a healthy and safe pregnancy."
Accommodations for pregnant women and new moms, however, had more bipartisan support than a costly tax subsidy for parents or a long-sought change to outdated federal welfare rules, which were not given standalone amendment votes on Thursday.
The pregnant workers measure would require employers to make "reasonable" accommodations for employees affected by pregnancy or childbirth, unless it imposes an "undue hardship" upon the business. The legislation was modeled on the Americans with Disabilities Act, and tracks with several state laws already passed to bar discrimination against pregnant workers.
A compromise version of the pregnant workers legislation was brokered by Sen. Bob Casey, a Pennsylvania Democrat who sponsored the original bill, and Sen. Bill Cassidy, a Louisiana Republican.
"If a woman requests a stool to sit on or bathroom breaks, or a water bottle, even accommodations that are that simple, that basic and the subject of so much consensus — employers don't have to provide those right now," Casey said in an interview after the vote.
Many women continue working in physically demanding and often low-wage jobs throughout their pregnancies. The legislation would help ensure they had sufficient break time, easy access to water, lifting restrictions if needed, and other sensible protections.
When it comes to workers who are breastfeeding, federal law already requires employers to provide reasonable break time and a clean space to express milk. But millions of workers, many of them salaried, were excluded from that law when it was passed as part of the Affordable Care Act in 2010. The PUMP Act would end the carve-out and extend protections to millions more.
Sen. Jeff Merkley (D-Oregon), who sponsored the breast-pumping legislation, called its passage "great for the baby and great for moms."
"With this bill, parents will be empowered to make their own choices on breastfeeding, and businesses can improve retention of valuable employees," Merkley said in a statement. It's a win-win-win."
Republicans are usually resistant to adding any new mandates on employers, but both measures gained more than enough GOP support to overcome the 60-vote threshold.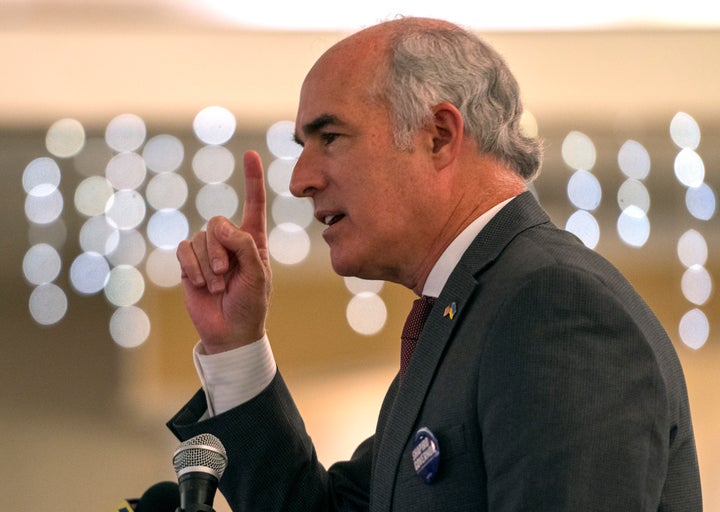 Casey said on the Senate floor ahead of the vote that the legislation was meant to fulfill the intentions of the Americans with Disabilities Act.
"It means if a woman is pregnant in the workforce she can do her job and have a healthy and safe pregnancy," Casey said. "That's all this bill is about."
An effort by Oklahoma Republican Sen. James Lankford to add a religious exemption to the pregnant workers measure was voted down.
The pregnant workers bill had garnered wide-ranging support before Thursday's vote, including from the country's leading employer lobby, the U.S. Chamber of Commerce. The U.S. Conference of Catholic Bishops had also urged lawmakers to pass the legislation, saying it reflected a "respect for life, family, and the dignity of workers."
Federal law already bars employers from discriminating against workers because they are pregnant. But courts' reading of the existing statutes has made it difficult for many women to secure accommodations such as light duty in manual labor jobs. Advocacy groups have identified a number of cases where workers were legally denied accommodations for high-risk pregnancies or pregnancy-related nausea.
Popular in the Community