A lot of pregnant women document the growth of their unborn babies with size comparisons to fruits and vegetables. But zookeeper Jennifer Dew had an even cuter idea.
Dew, who works as an animal programs specialist at the Columbus Zoo, has been posing for weekly maternity photos with animals in her care.
22 Weeks
Dew told The Huffington Post she plans to name her baby daughter Gwendolyn "Winnie" Dew after her grandmother, who passed away last December.
"Nana was a huge support to me throughout my life and followed my career very closely," she said. "She knew my favorite animals' birthdays and would always come to my zoo programs."
The zookeeper added, "I think some of my love for animals came from her. The bushbaby was one of her favorites!"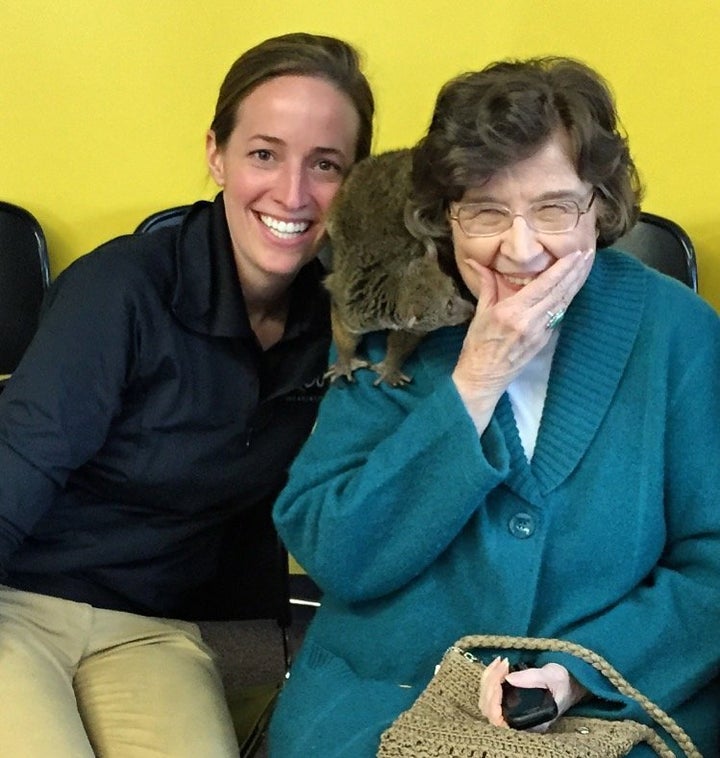 Dew said she decided to document her unborn baby's growth with animals because she had trouble visualizing the fetus size comparisons with fruits. "So many fruits vary in size as individuals," she said. "I've seen small pomegranates and big pomegranates."
The mom-to-be, who is due in December, eventually found an app that compares the size of unborn babies to "weird but cute animals." The app claimed that at one week, her baby daughter was the size of a hedgehog.
19 Weeks
This bit of trivia gave Dew the idea to feature the animals in her care in weekly pregnancy photos. Because animals vary in size as well, she decided to focus on animal weight as the main metric for each photo.
Dew said she also drew inspiration from an expectant mother who posted similar photos with animals throughout her pregnancy on ZooKreepers, a Facebook group for zookeepers.
23 Weeks
24 Weeks
Dew has worked at the Columbus Zoo for over eight years. As an animal programs specialist, she takes animals to schools and nursing homes and arranges shows and experiences as the zoo's "Animal Encounters Village." She is also responsible for taking care of the animals, which can involve raising them as babies.
Taking maternity photos with the animals has occasionally proven to be challenging. "Po the Bushbaby is very busy," Dew explained. "She's very active and on to the next thing fast."
She added, "Because of this my friend had to smear baby food (one of her favorite treats) on my stomach so we could get her to sit still long enough for the picture. It was one of the more elaborate photo shoots."
26 Weeks
The mom-to-be said her animal-themed pregnancy photos have been "a fun conversation starter." Instead of just asking her how she's feeling ― which she says can be a "loaded question" for a pregnant woman ― friends and family are now inquiring about what the next animal will be.
"Not only do I get excited to share details about our baby, I also get the opportunity to share some of the animals I love and care about," Dew added.
"Our department's motto is 'Touch the heart to teach the mind.' It is more difficult to encourage people to care about something if they don't have a connection with it," she explained. "This has been another cool way to form a connection between people and wildlife."
Keep scrolling and visit Dew's Instagram for more of her animal-filled pregnancy photos.
27 Weeks
28 Weeks
29 Weeks
30 Weeks
31 Weeks
Support HuffPost
A No-B.S. Guide To Life
Related
Before You Go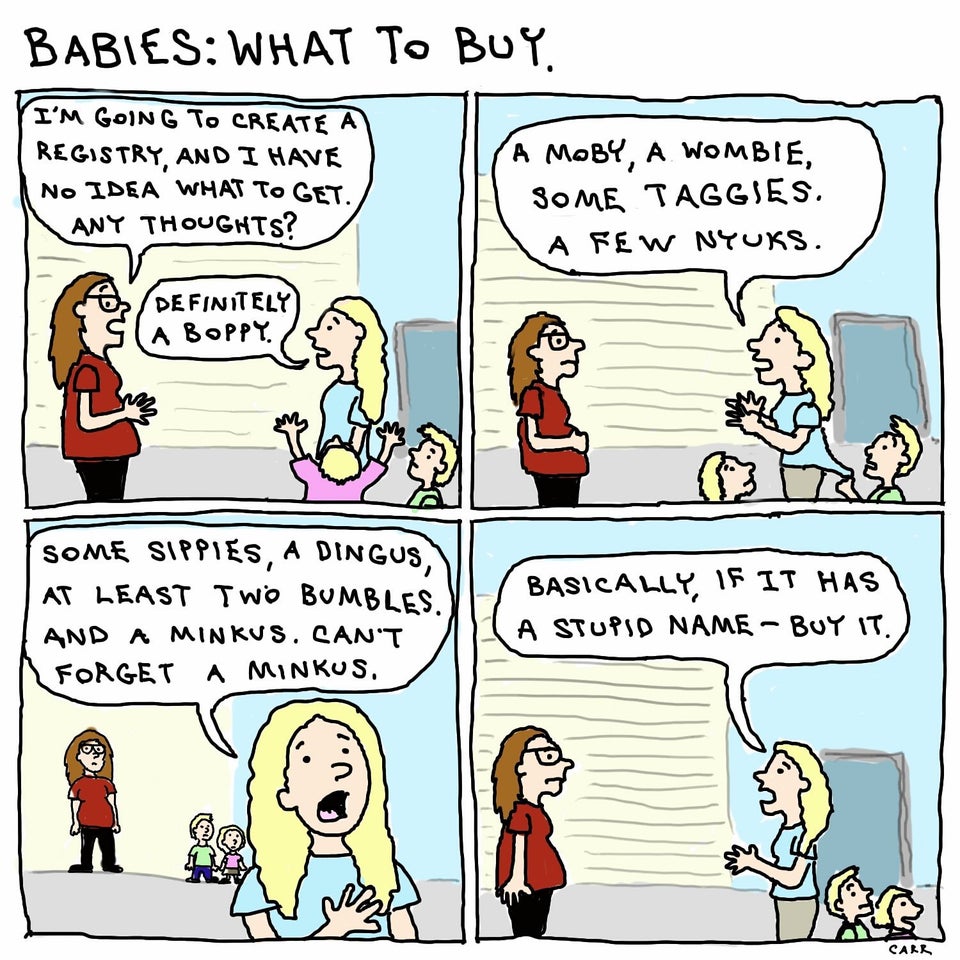 Spot-On Pregnancy Comics
Popular in the Community