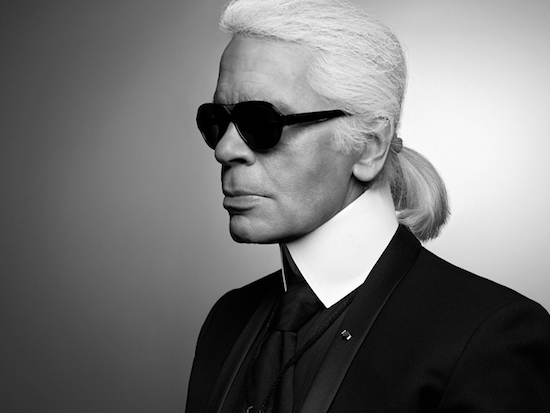 Fashion is my addiction and even though I'm undeniably a woman, it is a craving not limited to womenswear.
Actually, watching great menswear on display, on the runway, in the showrooms and worn by real life men offers fantastic inspiration. Not to mention that fashion people are some of the most generous folks I know.
When it comes to fashion, and specifically menswear, Pitti Uomo is the one appointment that any self-respecting fashionista simply cannot miss. Twice a year, Pitti Uomo takes over the beautiful city of Florence and fills it with global fashion lovers, looking for the latest trends and searching for the next groundbreaking designer. This June, celebrating 45 years of Pitti Uomo and 90 editions of the fair, it's all extra special. Because Pitti Uomo, marking the occasion through their theme "P1tt1 Lucky Numb3r5" will feature wondrous appearances and unmatched surprises, events that people will be talking about for years to come.
Following are five of my personal highlights, what I'll be anxiously anticipating for the next month, until I finally arrive in Florence on June 14th.
Karl Lagerfeld has a trick up his fashionable sleeve for Pitti Uomo goers...
Karl Lagerfeld could and should be perfectly content to have already entered all fashion history books with his legendary styling and wondrous lifestyle. Yet the man who could literally sell consumers anything with his elegance, savvy and panache, doesn't seem to ever want to sit on his laurels. This time around, he's coming to Pitti Uomo with a photo exhibit titled "KARL LAGERFELD - Visions of Fashion" but insiders have been whispering that he's going to be making another announcement while there. My lips are sealed for now but what I can say for sure is that this collection of images and many never before published photographs by the great Monsieur Lagerfeld will be showcased creatively throughout Palazzo Pitti's Sala Bianca, which in itself will make for a magical journey. The exhibition is curated by Eric Pfrunder and Gerhard Steidl, and will remain on show in Florence until the 23rd of October, 2016.
Eton dares men to spin the wheel, with their Style Carousel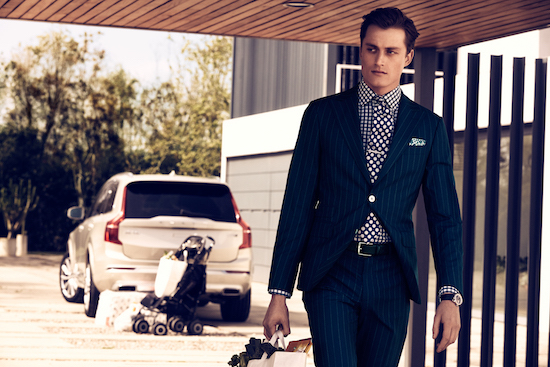 Lets face it, we seldom get something for nothing, but Swedish brand Eton, makers of beautiful men's shirts (see a teaser image from their SS17 collection, above) that are at once elegant and easy to wear, have another surprise in store for any man in need of some style. It's a digital "spin the wheel" of shirts appropriately called the Style Carousel. The Style Carousel is perfect Swedish engineering at work, an online slot machine of sorts, featuring favorite Eton styles, that all men around the world in need of a style pick-me-up can try their luck on. The actual physical Style Carousel -- originally displayed in Swedish department store Nordiska Companiet -- will be on display at Pitti Uomo, inside the Eton stand and the online contest continues through May 22nd. Finally, don't even get me started about the welcoming atmosphere at the Eton showroom inside the Fortezza da Basso, and their legendary parties during Pitti Uomo. This time around, there will be one thrown just in time for Swedish Midsummer. You can bet I'll be there, with a flower tiara on!
Raf Simons is back in Florence
The introduction to the Raf Simons event at Pitti Uomo, titled cryptically "Florence Calling: Raf Simons" doesn't give anything away. Is the former creative force at Jil Sander and Christian Dior returning to his menswear roots? Will Simons be bringing his streamlined silhouettes and clean lines to a new brand, or will the Belgian designer, who also dabbled in furniture design at the start of his career, reinvent himself once again and bring us all along on a new fantastical voyage? Only Simons and the powers that be at Pitti Immagine know the truth, and they aren't talking. But how exciting to see Simons in person, on June 16th, in the midst of a fashion fair that simply teaches men around the world what to wear and how to flaunt it. And if you ask me, I thought his reinventions of those vintage Maison Dior designs, during his stint at the fashion house, were pure elegance at work.
The Pitti Italics special event shines the spotlight on Faust Puglisi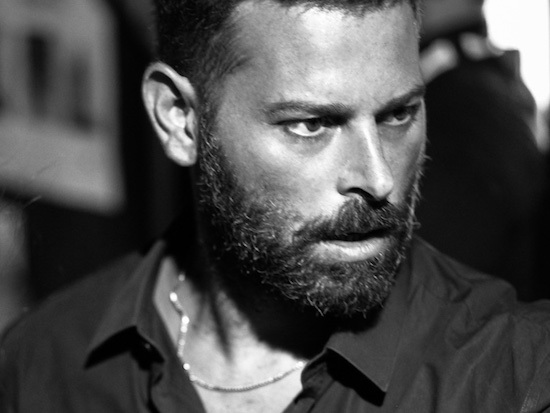 While London honors Sicilian culture with a stunning exhibition at the British Museum, Pitti Uomo celebrates a man who represents those perfect crossroads of Italy and North Africa, along with a few other invasions thrown in to make the island's style even more unique. Fausto Puglisi is a true Sicilian son and at a special event in Florence he will present the international preview of his first menswear capsule collection, together with the 2017 women's resort collection. Personally, I can't wait because I'm in admiration of Puglisi's exciting fashion background which includes stints at Ungaro, featured pieces at favorite LA store Mayfield and his infamous Grecian cheerleader outfits for Nicki Minaj and M.I.A. at Madonna's Super Bowl halftime show in 2012. And not many designers can boast being style icon and editor Anna Dello Russo's favorite, can they?! Well, Puglisi can.
Cartier in Florence... Because we can all have dreams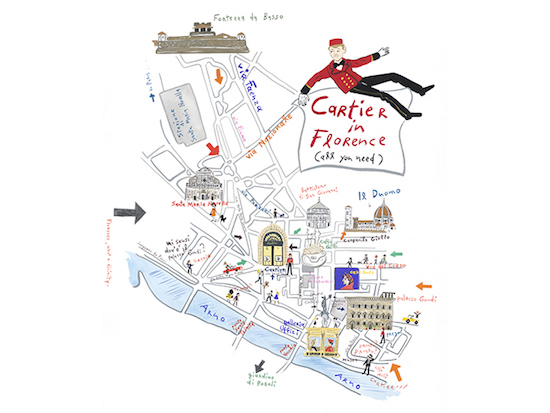 The last surprise on my list is one that men and women alike can enjoy. It's no accident the Renaissance was born in Florence because the city gives the visitor time to think, to find peace, to ponder world issues. And Pitti Uomo is the perfect event to take place in this magical place. I'm a firm believer that the world will only come together through film, food and fashion. And fine watches of course! So Cartier presenting in Florence their Drive de Cartier watch seems like perfection, the icing on the proverbial fashion cake. Inside a 15th century palazzo, the Drive man will offer a glimpse into the perfect lifestyle, the kind we all dream of attaining and perhaps shop accordingly to achieve. With their tongue-in-cheek tagline, "Cartier in Florence: All you need" the luxury brand is bound to remind us that it is only through feeling good that we can then go out into the world and do our best.
Pitti Uomo runs at the Fortezza da Basso from June 14h to the 17th, 2016.
All photos courtesy of Pitti Immagine, used with permission.