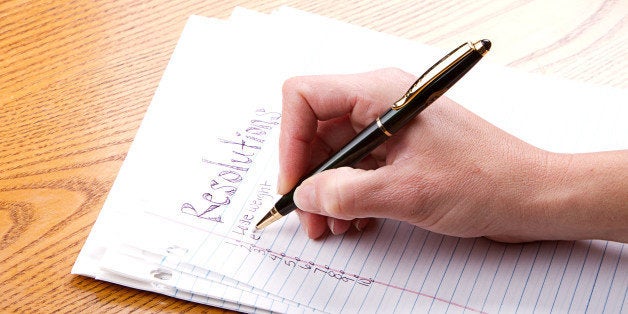 In 2012, more than five million books were published worldwide.
Of these, a sizable percentage were of the "self-help" variety, a growing genre that promises to help people improve the quality of their lives -- to become happier, healthier, smarter, kinder, thinner, cooler, richer, less depressed, selfish, anxious and, generally speaking, better in countless ways that society uses to define what it means to be a successful human being.
At the core of the self-help book world is a fundamental assumption around which all of the writing revolves -- that there is a self to improve -- an essence at the core of a human being that is flawed and needs some tweaking.
And while this assumption certainly attracts a lot of book buyers, there is another kind of book, beyond self-improvement, that addresses an even more basic theme -- not improving the self, but knowing the self -- what sage Greek philosophers were referring to, centuries ago, when they distilled the purpose of life down to two simple words: know thyself.
This is the province of the newly published The Greatest Truth of All: You Are Alive! (21 excerpted talks of Prem Rawat) -- a 198-page book that awakens, inspires, and demystifies the so-called "search for self."
The message of the book is profoundly simple -- one that Prem Rawat has, primarily, been delivering orally for the past 40 years via live presentations -- that it is possible for all seven billion people on planet Earth to experience peace -- no matter what their profession, social style, tax bracket, or education.
Written in a highly engaging, breezy style, The Greatest Truth of All offers the reader easy access to a topic too often dismissed as esoteric, "spiritual", or woo woo.
Prem Rawat, very much a modern man with a well-developed sense of humor and a gift for story telling, has found a way to decode the essence of "self-knowledge" and delivers it, to the reader, like a tall, cool drink of water on a hot summer day.
So... if you're looking for a powerful "best practice" to help you connect with the core of who you truly are, this book might be for you.
Mitch Ditkoff is the Co-Founder and President of Idea Champions, a consulting and training company specializing in innovation and creative thinking. He has tried many times to improve himself, but has come to realize that the self he has been trying to improve is already perfect just the way it is -- and that his only real work is to know and enjoy that self.
Related
Popular in the Community