I just returned from Ireland and I'm spilling over with things I want to share about the trip because Ireland is magical and gorgeous and will make for an enchanting story.
But the real story, the one that is the quiet triumph, is the one about what happened right before my husband and I left for the trip.
At 9:45 the night before we were supposed to leave we ducked into an urgent care minutes before they closed because my 4 year old daughter Scarlette had walked into the kitchen, asked "Mommy? What is happening to my mouth?" and then laid down on the floor and started crying.
This is somewhat abnormal for my child who lives in perpetual motion and typically jumps on the bed while I try to take her temperature.
But the night before we were supposed to leave for Ireland she fell still while the thermometer registered 103 and we packed her into the car and drove to the urgent care just in case. She had strep throat.
She had been completely fine all day long and then suddenly she was sick and I was sure that I was not going to Ireland.
It feels like that instantly, always, when she gets sick.
When I was writing my book I gritted my teeth and wrote about what it's like to battle that kind of creeping worry, the kind that lies dormant so long that you think it's conquered and then slams into you in the unexpected moments. The kind of clawing panic that finds you stricken as you sit in an urgent care chair holding your burning hot child, trying to tell yourself that strep throat is not a death sentence.
The kind that makes you feel stupid because you know this, you know that it is just strep throat and the doctor is saying "Go to Ireland, she'll be perfectly fine in twenty-four hours" and your trusted friends are saying "Go to Ireland, strep throat is no big deal" and you know this but you cannot separate the logic from the lingering memories of ventilators that haunt you.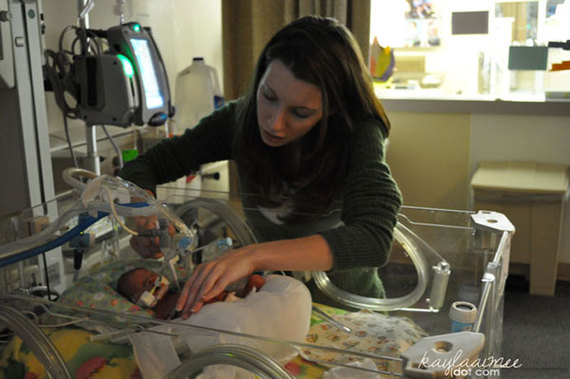 I conquered a lot of fears in Ireland. I braved my fear of heights and climbed to the highest point of the castle, clinging hard with white knuckles to the stone railings but I made it all the way to the top. I climbed the side of a waterfall and walked out precariously towards the edge of the mountain to drink in the view. I gripped the seat as the car curved around the cliff looking straight down into the crashing waves of the ocean.
But the bravest thing I did was get on the airplane.
It is hard for me to leave her, always, because in the beginning when I had to leave her behind night after night in the NICU I never knew if her heart would still be beating when I came back.
It is harder for me to leave her when she is sick and so in our four years together I never have.
I gave her the antibiotic and tucked her into bed and set an alarm for the next dose before crawling under the covers.
I woke up three hours later and vomited, again and again and again until the hour before my plane took off.
I was so scared to leave her.
I was wretched and retching and people said, "Maybe you have strep throat, too," but I didn't have strep throat. I had the kind of fear that reaches into your insides and empties you out and makes you certain that you can not step one foot away from your child, much less walk on to a plane.
She came waltzing in our bedroom that morning, bright eyed and bushy-tailed and looking exactly nothing like a child with strep throat. She wrapped her arms around my neck and kissed my cheek and cheerfully said "Goodbye Mommy, have fun on your trip with Daddy!" and then ran off pretending to be a dinosaur.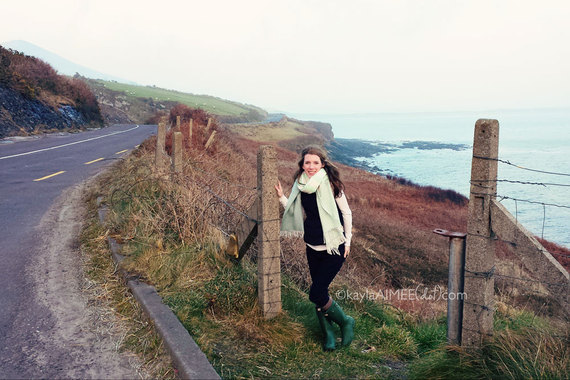 And the bravest thing I didn't do was let the panic win.