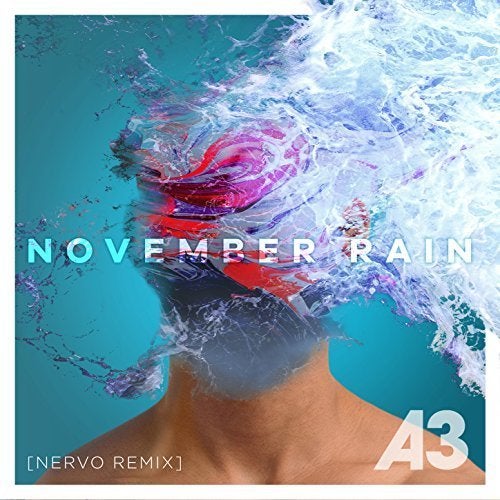 In early 1992, the rock band Guns N' Roses released the power ballad "November Rain." The classic track is a slow and emotional song that was helmed by frontman Axl Rose's crooning vocals. Today, acclaimed UK electronic music artist/vocalist A3 released his upbeat and catchy cover of the ballad. The tropical and electro inspired cover is an intriguing take on the original, and brings it into a more poppy and digestible modern light. As it happens, A3 is good friends with the incredibly popular twins Miriam and Olivia Nervo (NERVO), who he enlisted to help give his cover a proper remix to premiere alongside his adaptation.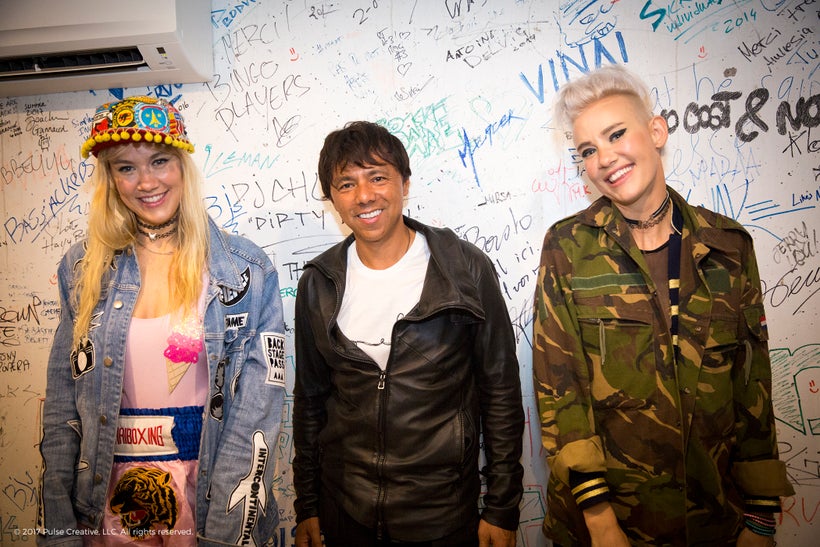 The original Guns N' Roses track relied heavily on orchestral arrangements, Axl's piano centerpiece and raspy vocals, and Slash's extended guitar solos; bringing the overall duration of the ballad to a lengthy 9 minutes. That's not the case with NERVO's remix. The excellently bouncy take is concise and entertaining, coming in at just under 4 minutes; although it feels much shorter (in a "that was so good it was over too quickly" way).
Kicking off with echoing vocals and the distant thump of a filtered kick, we immediately feel a stark contrast to GnR's original. Beautifully layered, atmospheric synths mirror the orchestral backbone of the original, but add a touch of New-Wave style by way of overt and in-your-face obviousness of the electronic sounds. Heavily affected vocals and are the center of the track for the first minute and a half. Accompanied only by a minimalist beat and low-key swells in the background, the bridge of "do you need some time on your own? / do you need some time all alone? / everybody needs some time on their own / don't you need some time all alone?" brilliantly introduces us to the catchy melody and its climax.
A3's cover, especially once further pushed through NERVO's imagination, is a brilliantly charming rendition of an originally slow and emotional ballad. It's a unique look at how different visions from different artists can drastically alter and reshape an original, presenting wonderful interpretations.
Check out the track for yourself below!
REAL LIFE. REAL NEWS. REAL VOICES.
Help us tell more of the stories that matter from voices that too often remain unheard.
This post was published on the now-closed HuffPost Contributor platform. Contributors control their own work and posted freely to our site. If you need to flag this entry as abusive,
send us an email
.