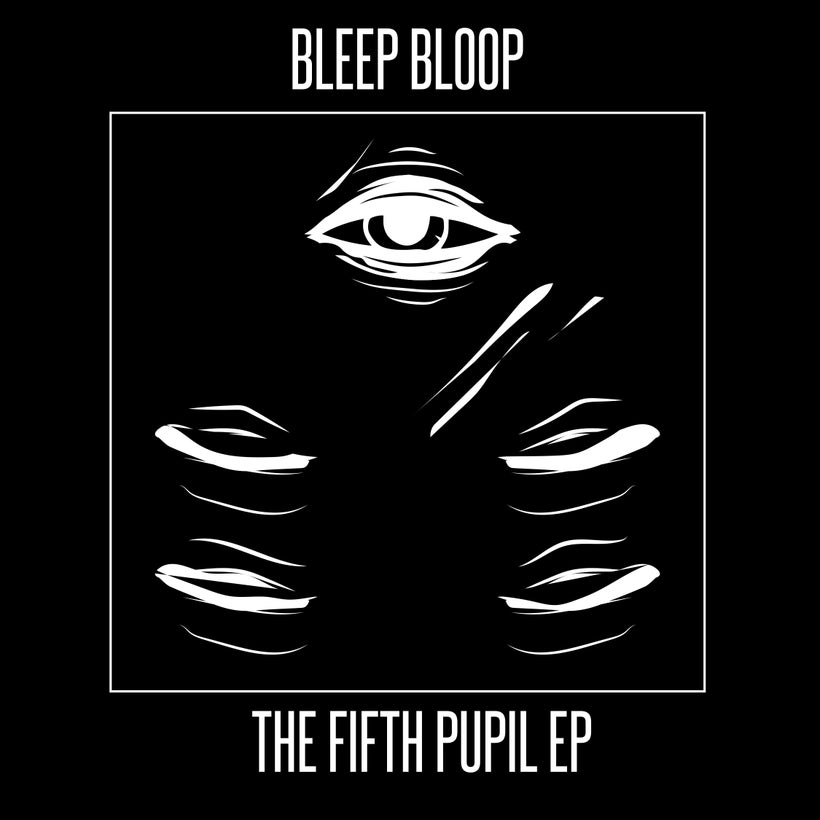 Underneath the surface of the electronic music scene, there's a churning sea of sub genres, alternative movements, and forward-thinking producers who are bent on redefining their respective niches. One such producer, predominantly making his rounds in the underground bass scene, is Aaron Triggs, professionally known as Bleep Bloop. The onomatopoeian name is fitting, as much of his upcoming EP embodies a glitchy, industrial, and truly "electronic" sound, brilliantly composed to create extremely distinct beats. The titular track off of this EP, "The Fifth Pupil," is a dark and intriguing concoction of robotic noises parading around in orchestral chaos.
Right from the beginning, "The Fifth Pupil" is discernable as an opening track. A droning atmosphere of white noise rises up from nothingness, while a soft, pulsating, rhythmic tapping echoes behind a sporadic beeping that punches through the composition. Before long, swelling distorted frequencies dominate the orchestration, as if someone was was randomly rotating the tuning the dials on Optimus Prime's* vocal folds. Eventually a heavily distorted drum fill overtakes the chippy and glitched modulation, opening the space for a vocal sample to come through: "they had five pupils."
Once the track finds its pace, it is a whirlwind of trash-noise orchestration that brings a whole new meaning to the term "electronic music." It's one thing to draw inspiration from the electronic sounds of a computer; it's an entirely different thing to make destroying a motherboard and running it through an amplifier sound good - and by God does Bleep Bloop make it sound good.
There are layers, modulation, a crunchy and dominating beat, and an unbelievable ability to draw melodic bass out of seemingly random distorted synths. The cherry on top is the choppy and rhythmic vocal samples used to accentuate and punctuate certain characteristics of the composition.
As someone who enjoys the industrial sounds of Nine Inch Nails and Skinny Puppy, I can definitely appreciate, and have been known to gravitate toward, mechanical-sounding, dark, and brooding orchestrations. What Bleep Bloop accomplishes not only through the EP's opening track, but also the rest of the collection, is to create an original depiction of electronic music. One that is sure to please trash and noise-based alternative dance music fans, but appeal to forward-thinking bass fiends as well.
Check out "The Fifth Pupil" below, and be sure to give your ears a taste of the full EP when it releases (fittingly) on Friday, October 13th.
*If you don't know who Optimus Prime is, I am truly sorry you missed out on this childhood staple.
REAL LIFE. REAL NEWS. REAL VOICES.
Help us tell more of the stories that matter from voices that too often remain unheard.
This post was published on the now-closed HuffPost Contributor platform. Contributors control their own work and posted freely to our site. If you need to flag this entry as abusive,
send us an email
.