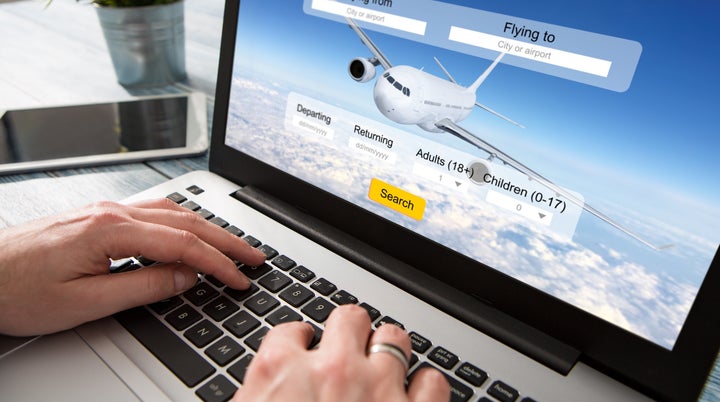 Booking flights on airfare search sites is supposed to make things easier, but it turns out it can come with some costly confusion.
The problem is some airlines put both types of seats in the same category on booking sites like Expedia and Kayak, calling them both "premium economy" when some are really just slightly better than regular economy. Consequently, travelers may end up paying more, expecting they'll get some extra treatment, only to wind up disappointed once they board the plane.
Here's an example: When we searched for an economy-class ticket from Los Angeles to Chicago on Expedia, the cheapest round-trip on Delta came to $315. When we searched for a premium economy ticket, the round-trip price jumped to $468.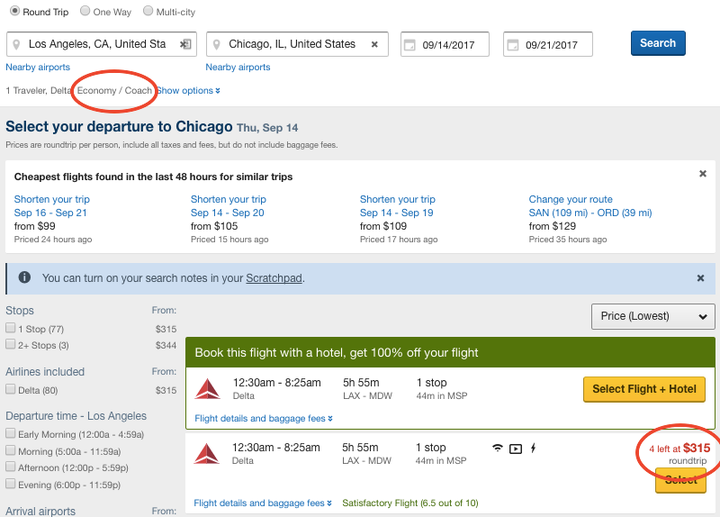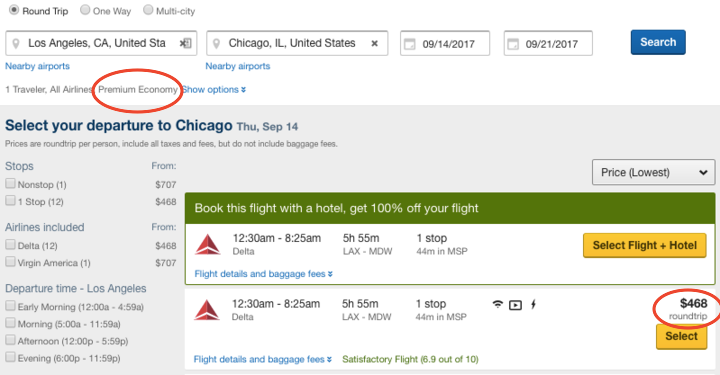 That $468 "premium" seat isn't the swanky "premium" one Delta offers on international flights, but rather its domestic "comfort+" seat, which features about four extra inches of legroom and a few additional but less-than-thrilling perks.
It's clearly marked on the fare details, but if you don't already know what "comfort+" is, you might assume it entails some fancier amenities, since it's $153 more than Delta's cheapest economy seat.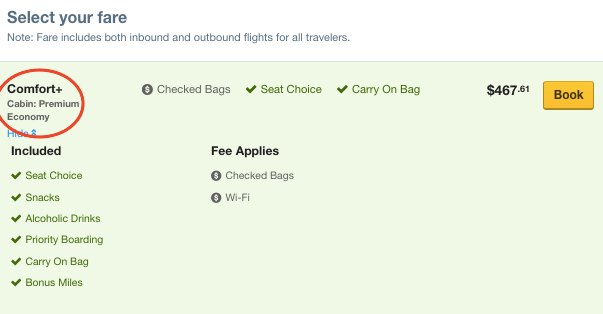 Some travelers might find Delta's "comfort+" seat isn't worth paying so much more than its regular seat, and labeling it as "premium economy" is misleading.
This discrepancy arises at least in part from the fact that airlines don't have a way to categorize those slightly-better-than-economy seats on sites that use ITA software, including Google Flights, Expedia and Kayak.
Delta and Virgin America categorize theirs as "premium economy," while American and United's equivalent seats are categorized as "economy," The Points Guy editor Zach Honig told HuffPost.
Indeed, another category would be helpful, a spokeswoman for Delta told HuffPost.
"Unfortunately, third-party technology has not kept pace with Delta's innovative offering of multiple branded products...," she said in a statement. "Delta would welcome third-party partners upgrading their technology so display options for each of Delta's seat products and amenity icons reflect those in our direct channels."
Meanwhile, Virgin told HuffPost that airline particularities ― like whether a carrier considers "premium economy" seats to be add-ons to economy tickets or a separate type of ticket altogether ― determine how these seats appear on airfare sites. A spokesman recommend booking directly with the airline for the clearest idea of what your seat purchase will entail.
Google Flights says they're constantly working to provide more details for travelers.
"We work closely with airline partners to give people as much information as we can in Google Flights," product management director Eric Zimmerman told HuffPost in a statement. "The specifics of fare categories such as 'premium economy' differ depending on multiple factors, including airline, destination and aircraft, among others. To help people choose the fare that is right for them, we continue to add more information to Google Flights including the average legroom and amenities available."
Honig agrees that for now, booking directly could be the way to go.
"If you don't want to end up with a lesser product, my suggestion is to search for flights directly on the airline's website, where they'll be properly labeled," he said.
Booking directly with the airline also gives you more leverage in the event of a delay or cancellation, so it's a good idea anyway.
Best of luck, ticket hunters!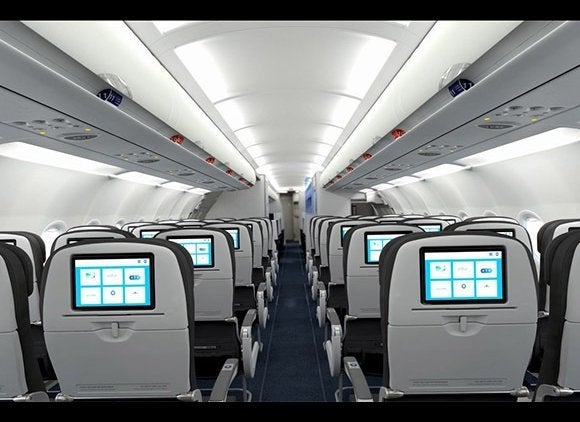 The 10 Best Coach-Class Airlines in the World