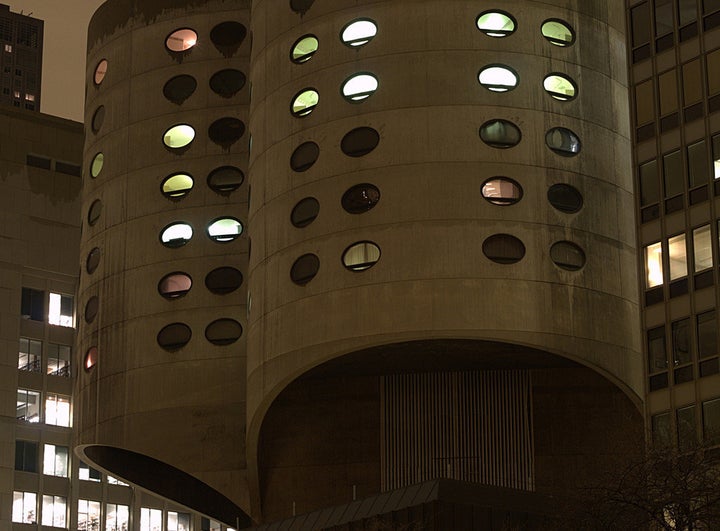 Ald. Brendan Reilly (42nd) said Monday that, despite vocal opposition from the city's preservationists, he is inclined to support Northwestern University's plan to tear down the former Prentice Women's Hospital that stands in his ward.
During a luncheon address to the City Club in Chicago, Reilly -- who had not yet taken a side on the issue -- said that, unless he has a "eureka moment" he would not block Northwestern from razing the Bertrand Goldberg-designed hospital in order to make room for a sprawling new biomedical research facility, the Chicago Sun-Times' Fran Spielman reports.
Reilly said Monday that the reuse options presented by the preservation community -- a dormitory, hotel or research lab -- "fell short of what the university needs to operate a world-class research facility that would add thousands of jobs to Chicago," according to the Sun-Times.
Still, Reilly added that he is "all ears" for further input on the matter.
Reilly has considerable influence over the issue, which has been the subject of an increasingly dramatic public relations showdown between preservationists and Northwestern.
The university has argued that the Streeterville hospital, located at at 333 E. Superior St. and built in 1975, is too outdated of a facility to house the sort of facility they need -- even though they own other possible sites nearby. Preservationists contend, meanwhile, that the hospital is one of the finest works ever created by Goldberg, a world-renowned architect.
"The stance the university is taking is disingenuous," Jonathan Fine, executive director of Preservation Chicago, told the Columbia Chronicle this month. "Medical advancements can still be found by putting their research facility on another piece of dirt."
Mayor Rahm Emanuel has kept quiet on the issue and the Commission on Chicago Landmarks has delayed taking up preservationists' attempt to secure landmark status for the hospital -- which would make it more difficult to be leveled.
Related
Popular in the Community