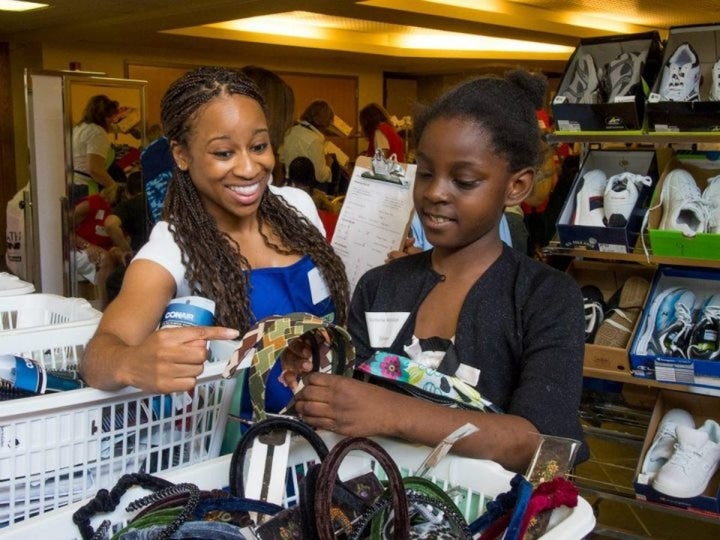 But as more poor students make their way back to school, they'll have to grapple with the typical anxieties related to bullying and math homework, and how they will fit in if they can't afford new clothes or school supplies. Though nonprofits are strapped in this tough economy, their resources may be best maximized if focused on young, disadvantaged kids, experts say.
As the first day of classes quickly creeps up, nonprofits across the country are realizing how critical of a role they play in giving disadvantaged kids the basics -- and the confidence -- they need to succeed in academics. So, they're already organizing innovative and efficient ways of getting their student-clients geared up to get excited to go back to school.
Earlier this month, for example, more than 500 needy children, ages 5 to 11, spent the afternoon in a New-Jersey-synagogue-turned-cost-free-department-store, picking up all the essentials to kick off the school year right. The National Council of Jewish Women Essex County Section's (NCJW) event distinguishes itself from similar programs in that it gives the kids a chance, for at least one afternoon, to taste the feeling of what it's like to be a "normal" kid.
"I loved seeing their eyes light up when they realized they could pick whatever they wanted," Jaime Ebright, a volunteer, said in a press release. "It was a real reminder of how fortunate we all are."
Over in Washington, Caring For Kids recently dispensed schools supplies and clothes to 3,000 kids in need, and makes sure to keep costs down so that the kids remain the main focus, University Place Patch reports. Besides paying for the van that carts the nonprofit's goods around, the organization's only other major expense is forking over $1,200 for storage space.
Click through the slideshow below to see photos from the National Council of Jewish Women's back-to-school shopping event.
Related
Before You Go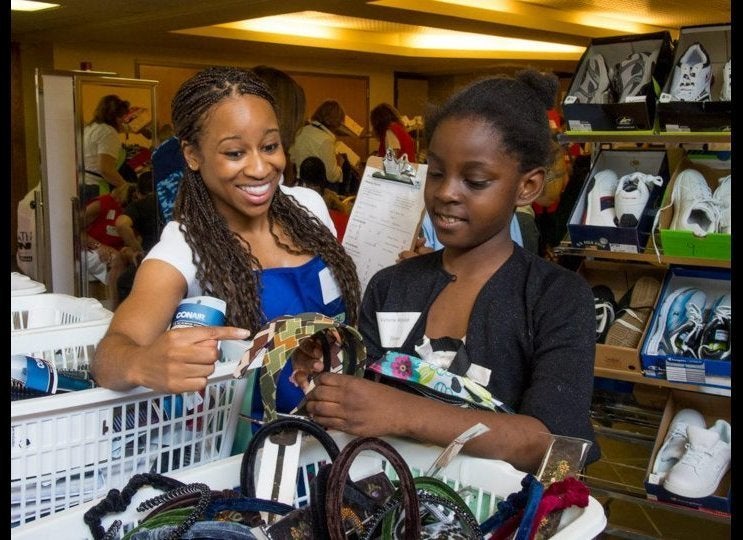 Nonprofits Prepare Needy Kids For School Year
Popular in the Community