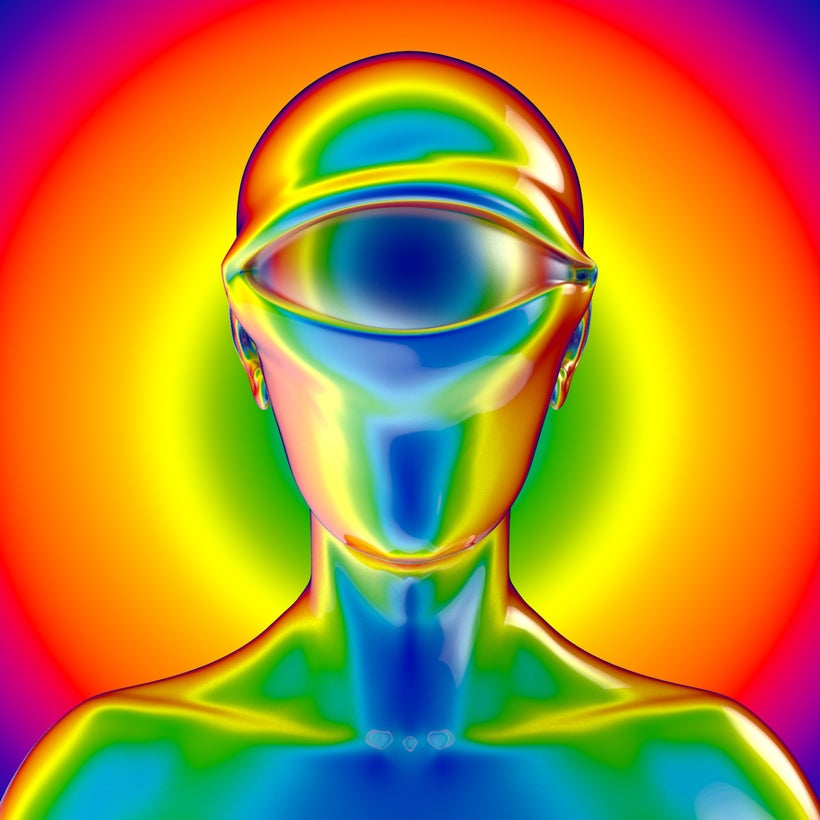 As digital art continues to move in limitless directions, constantly expanding and redefining itself, experimental animator and art director Jeremy McKeehen creates art in motion that blends sensory stimulation with philosophy. Felt Zine, an independent publication that curates experimental art projects fueled by passion, technology and collaboration, offers a platform for emerging artists who are blurring and melting the boundaries between art and consciousness.
McKeehen, who is known for creating visual art that oozes with psychedelia, explores thought-provoking themes such as robo-sensuality, transhumanism, emotion, technology and the infinite. "The current state of technology cultivates an atmosphere both fascinating and frightening," says McKeehen. "Combined with our obsessive relationship with technology, the transhumanist wave of change integrating into our lives is inevitable."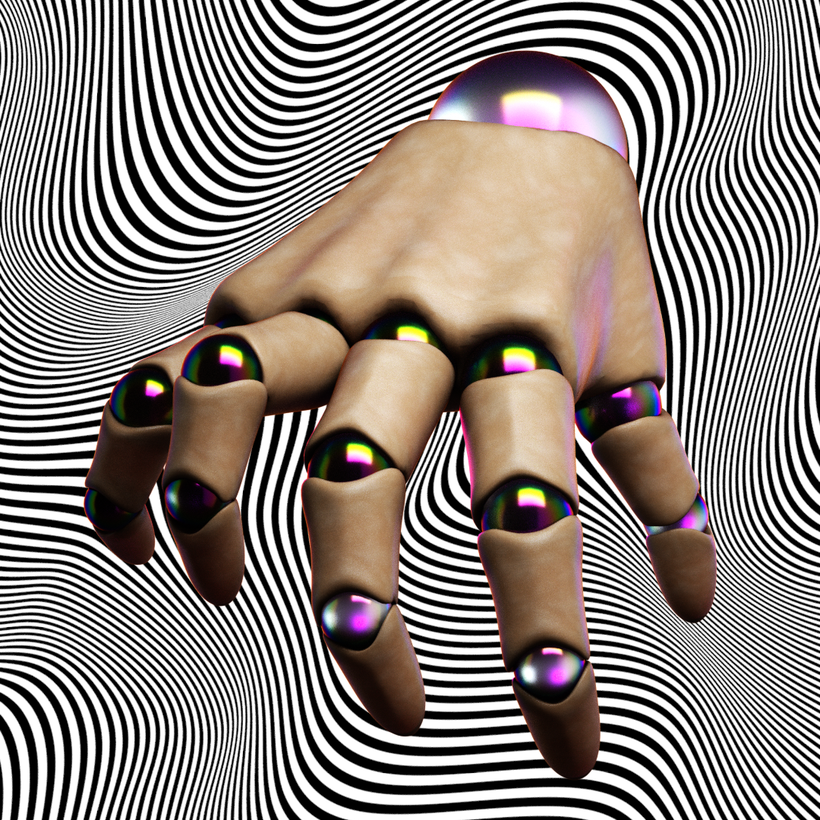 The Creators Project recently premiered Felt Zine's 14th issue which featured McKeehen's interactive digital art exhibit "Vision of a Transhuman Future." It consists of animatronic phalanges, whirling colors, an undulating tongue, blinking eyes and movable images that transform you from an onlooker to a participant. "What emotions do you feel as you play with the different parts? While exploring, which pieces of the puzzle draw your attention the most?" McKeehen asks. "In the very near future, automated systems will be able to read these responses, creating an environment (sensual or otherwise), that caters to both your conscious and subconscious desires."
With the rise of virtual reality, the digital medium is becoming an integral part of art's evolution. As artists are beginning to transition from canvas to computer, a great shift in the paradigm of art is occurring. McKeehen is a great mind who is contributing to this shift while also sharing its message within his work. As you explore his "Vision of a Transhuman Future," clicking and dragging a hand that taps its fingers in an eerie motion over a billowing backdrop of black and white stripes, your eyes become mesmerized by the lifelike movements of these outrageous images. Vivid and hypnotic, emotive and thought-provoking, McKeehen is blasting off into the next dimension of art.
Calling all HuffPost superfans!
Sign up for membership to become a founding member and help shape HuffPost's next chapter
This post was published on the now-closed HuffPost Contributor platform. Contributors control their own work and posted freely to our site. If you need to flag this entry as abusive,
send us an email
.