The San Diego Splash came to play, people.
The 80-and-older senior women's basketball team was recently featured in a beautiful short film created by espnW that highlights the sisterhood, camaraderie and sportsmanship among the seven teammates. (It's safe to say that you're going to want to grab the tissues for this one.)
The team is part of the San Diego Senior Women's Basketball Association, which welcomes teams made up of women ages 50 and older. The team plays three-on-three games that consist of two 15-minutes halves. The Splash is the oldest team in the league -- the whole squad is over 80 years old. The LeBron and Curry of the team are their two 91-year-old players, Meg Skinner and Grace Larsen.
"If you can stand up and move your legs, you're welcome," Marge Carl, an 87-year-old Splash player, told espnW.
Larsen said she had never played basketball before because sports weren't offered to girls when she was younger.
"I was 78 years old when I got my first basketball shoes," she said. "Growing up we didn't have sports like the girls do today, we didn't have the opportunity to play — that was before Title IX. I thought, oh gee that would be so much fun if I could actually play basketball."
The 91-year-old added that she hopes she has a long career in basketball. "As long as I can I'm gonna play," she said. "It's just too much fun."
Here's to these old women going hard in the paint.
Related
Before You Go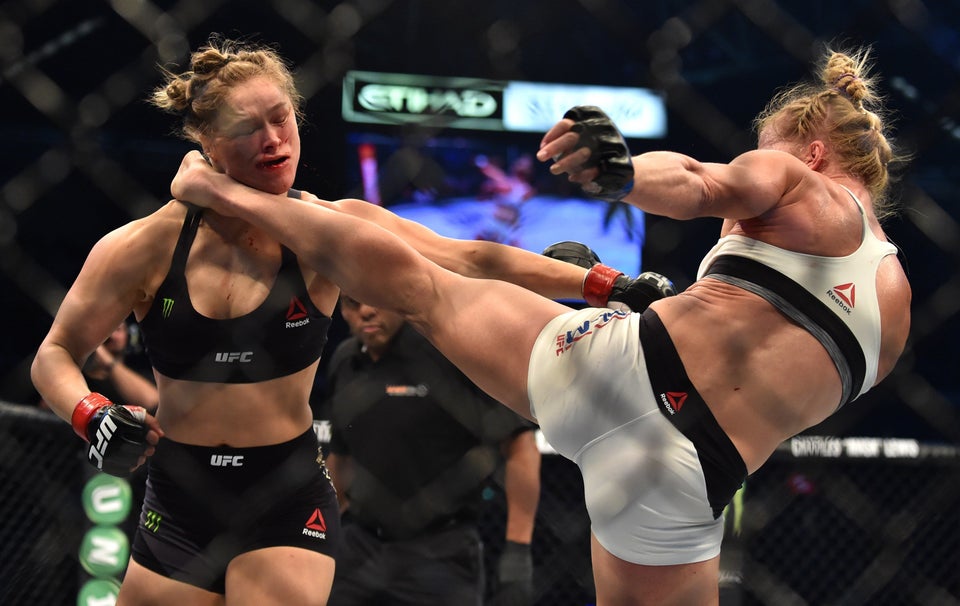 Women In Sports Who Killed It In 2015
Popular in the Community