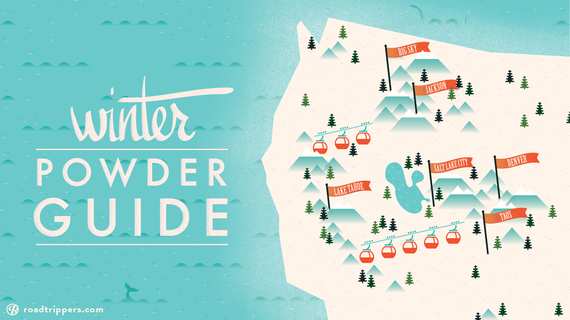 There's nothing quite like the feeling of strapping on some skis, jumping on the lift, and taking a deep breath before you barrel down a mountain just a little faster than you're comfortable with. If you're looking for the top slopes in America, this Winter Powder Guide has you covered.
This gorgeous infographic celebrates some of North America's coolest ski resorts, tubing hills and family friendly winter adventures. Whether you're an experienced skier, or you're just looking to spend an afternoon snow tubing, these awesome winter locations are some of the best places to hit the powder hard.
To learn more about the hills featured on the guide, dive into the interactive bucket list below to discover in-depth information on each. Heck, there's even driving directions!