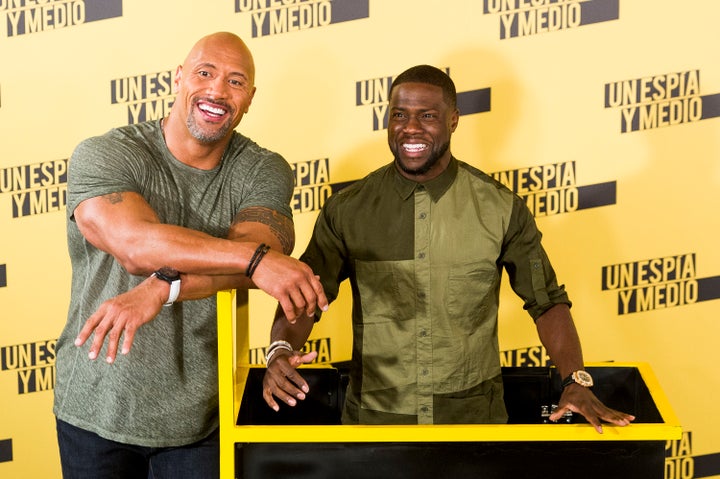 Dwayne "The Rock" Johnson is set to drop trou in his upcoming film, "Central Intelligence," and it's all thanks to Kevin Hart.
In an interview with E! News, the wrestler-turned-actor revealed that his comedian co-star is responsible for making him bare his behind, which many have already seen thanks to HBO's "Ballers."
"I remember sitting at the table and the question was, 'Are you going to show your butt in this movie?' and I was like, 'Nah,'" Johnson said. "[But then] Kevin was like, 'Yes. You should.'"
"It got a little uncomfortable," Johnson added.
Naturally, Hart was encouraging: "I told him, 'The audience that we want wants your butt.' If they wanted my butt, I would give them my butt. They don't want my butt."
And that's all there was to it.
"Central Intelligence" stars Johnson as a CIA agent who enlists the help of a former classmate, Hart, to save a compromised U.S. satellite system.
The comedy hits theaters on June 17.
Before You Go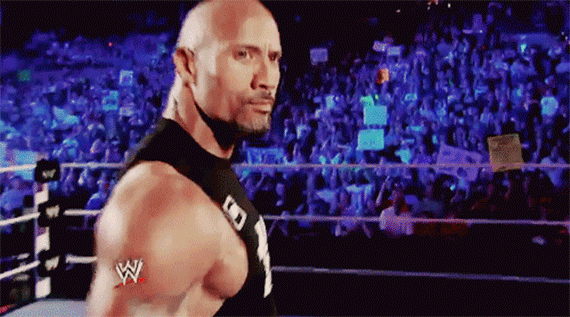 Dwayne Johnson Best Moments
Popular in the Community