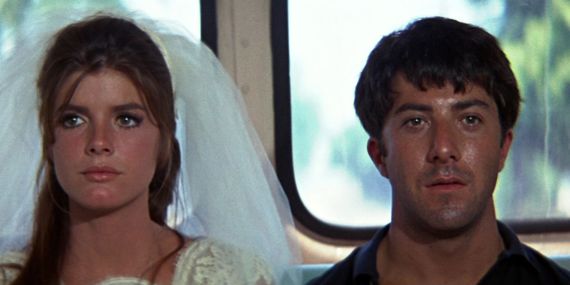 Less than six months out from my wedding day, I am adequately elated, busy, and stressed. With all the anticipation and chaos that a wedding can cause, it is easy to forget that the real preparations are neither the color of the flowers nor the font on the invitations, but the resulting years to come.
Don't get me wrong; I hope our wedding day is one of the best days of both of our lives. I hold no allusions, however. While I may be dressed like a princess, I am promising no fairytale.
This is what I will promise in six months time: to have and to hold, from that day forward, for better for worse, for richer, for poorer, in sickness and in health, until death do us part.
I will also promise that there will be those bad times and that we will get sick, and, in case there were any misconceptions, we're already pretty poor. But regardless of the tests life has in store for us, I promise to tackle them by his side until the bitter end.
It's no secret that America's divorce rate is 50%. As someone close to my fiancé so politely pointed out soon after our engagement, the divorce rate of those, like us, who get married at 22 is even higher. In response to those of our less loyal supporters, I hope this article serves as a pragmatic approach to a young marriage--a concept that may seem like an oxymoron to many.
As my best friend and maid of honor's mother--who, by the way, got married at 22 and has a marriage and family I can only hope to emulate-- told me just before I got engaged, marriage is hard. It requires patience, sacrifice, and growth. It is about so much more than being in love.
Of course, I am not judging anyone for their divorces; no one can know the inside of a relationship except the couple who is in it, making it erroneous to draw conclusions on any individual marriage. That being said, the astounding rate of people who actually meant "until lawyers do us part" does make me pause.
The first time the idea of divorce actually perplexed me was when a couple whose wedding I had attended as a child got a divorce less than five years later. All I could think of were her tears of joy as her father escorted her down the aisle and the smiles on both of their faces as they recited their vows. "But they were so in love!" I thought.
That's when I realized that no one wants or expects divorce. All couples--or nearly all couples, I hope--have plans, as they place rings on the other's finger, of seeing the other's smile lines and crow's feet gloriously appear over time.
So often the culture in which we are raised, with no lack of thanks to Disney and Hollywood, propagates the notion that a wedding is the commencement of convivial bliss. When white gowns and boutonnieres are believed to signify perfection, it is understandable that couples believe they have made a tragic, cosmic mistake the day the fights over finances, children, politics, and religion start to ring louder than the wedding bells.
I may be a romantic who believes in fate and unconditional love, but I am not naïve enough to believe in happily-ever-after. So many final scenes of my childhood movies, from Little Mermaid to Pride and Prejudice, flaunted the smiling couple triumphantly enjoying their fabled ending. Over time, I've come to realize that real life doesn't always tie itself together with a nice tidy bow. I've learned that life comes with sudden changes of plans, and while there is no such thing as happily-ever-after, it is still possible to find immense happiness between--and even during--the rough patches.
Different movies have since replaced my notions of reality. My fiancé and I watched a movie a few months back whose ending resonated with me. At the conclusion of the 1967 classic "The Graduate," as the bride runs out of the church, abandoning her groom for the movie's protagonist, the two link hands, smiling as they abandon the past with no plan for the future. The credits do not roll with a clichéd freeze frame of this scene, however. Rather, the couple sits on the back of a bus, while expressions of "now what?" sweep over their faces and Simon and Garfunkel's "Sounds of Silence" plays on.
The wedding is the first day of the marriage, not the last day of dating. A couple's love and commitment should not reach a pinnacle as the vows are recited, but rather should catapult forward from there. I first heard this concept in the 2008 film "Fireproof," a story of a father who gives his son a "love dare" which ultimately saves his marriage, and I pray it will be true for my fiancé and me: I hope that someday I can look back and say that our wedding was the day of our marriage on which I loved him the least.
Our wedding vows will not simply be a contract. A contract is a binding agreement in which both parties uphold their side of the deal and give their 50%. However, this means that if one party does fall through, the other is allowed to walk away from the deal. Rather, our wedding vows will be a promise, a covenant to completely and totally surrender 100% of ourselves to each other, even when the happily-ever-after does not come true.
That day less than six months from now will be the start of a journey, come hell or high water. Understanding and acknowledging that does not diminish the excitement, but rather makes the wedding day so much more exceptional. I am aware that while we will smile and laugh, we will also fight and cry--and I still choose to marry him.