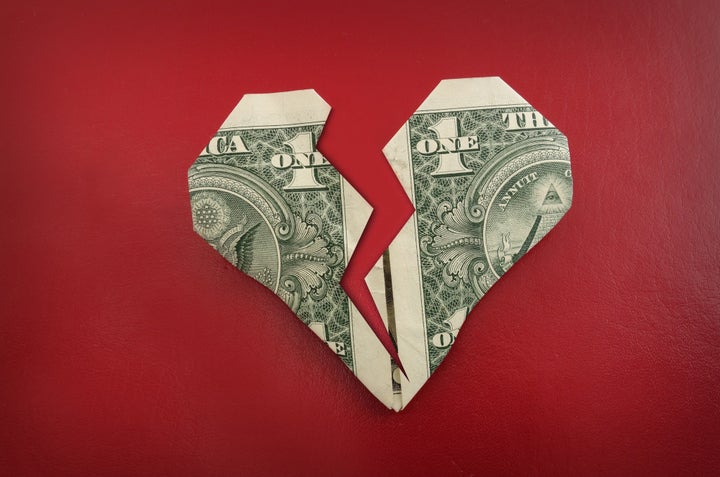 A divorce is one of the most painful and stressful experiences someone can undergo. Not only does it signal the end of a marriage, but it can also mean a drastic change in your finances. Worrying about money can worsen the process, adding to your already heavy burden.
However, there are some things you can do to help you protect your finances and your credit score. We spoke to five divorce attorneys who shared crucial tips for navigating your split.
1. Know Your Assets — And Your Debt
According to Chelsea Long, an attorney with the Wood & Long law firm in Columbus, Ohio, it's important to know what's on your balance sheet.
"A lot of women have no idea how much money is in joint accounts or what the balance is on the mortgage," she said.
If you don't know what assets and debt you have, you're at a distinct disadvantage. Educating yourself gives you power in divorce proceedings.
"When you are getting a divorce, you'll want to know where every penny is," Long said. "Whether you are in a community property state or equitable division state, you'll want to account for all the assets and all the debts so that everything can be divided up appropriately."
If you're not sure how to get started, follow these steps:
Check your credit report:

Check your credit report for free at

annualcreditreport.com

. It will list all outstanding debt in your name.

Open your mail:

Open every piece of mail that comes in. Look for credit card statements, bills or even past due notices.

Scan your statements:

Review your bank statements for recurring installment payments.
Before your divorce, you should know how much it takes to maintain your standard of living and cover your necessary expenses. Courts will use that information when determining who gets what and when setting alimony.
"Clients should know their monthly bills for groceries, laundry or dry cleaning, car maintenance, medical bills and prescriptions, entertainment, charitable donations, cleaning products, personal hygiene and so forth," said Amanda L.F. Harris, a lawyer with Eiges and Orgel Law Offices in New York City.
Review your credit card and bank statements and tally how much you spend in each category. If possible, collect receipts or screenshots of regular purchases, such as medical prescriptions, as proof. And make sure you account for childcare expenses.
"When there are children, clients need to know the costs of extracurricular activities, uniforms, school supplies, and birthday parties for both the children and their friends," said Harris.
3. Apply For A Credit Card
When you file for divorce, it's important to have access to cash to pay for your necessary expenses, legal fees and attorney costs.
"Before ever broaching the subject of separation with your spouse, it is imperative that you have a plan in place," said attorney Jaime Humphries Davis, a partner with Gailor Hunt law firm in North Carolina. "First, you will want to make sure that you have access to liquid assets or credit. If you do not have access to liquid cash, consider any credit that may be available to you such as credit cards and home equity lines of credit."
If you're short on cash, a credit card can help you temporarily cover your expenses until the divorce is finalized and alimony determined. Apply for a card solely in your own name. If you haven't already built a solid credit history, this will help you get started.
Many women put off getting an attorney because they think the divorce will be amicable, or that an attorney is unnecessary. But an attorney can prevent problems from occurring and can help you understand all of your options and even what paperwork you need to complete.
Hiring a reputable lawyer can save you from headaches down the line. However, it's important to vet the attorney first.
"When picking a lawyer, it is important to get references from more than one source," said Libby James, a family law attorney with Horack Talley in Charlotte, North Carolina. "Check with the state bar to make sure the lawyer doesn't have any dings against their record. I always suggest searching on the American Academy of Matrimonial Lawyers website for lawyers who are members."
If at all possible, start setting aside a little money each week.
"Unfortunately, divorce is often expensive as two households cost more than one," said Amanda Gordon, an attorney with Rocket Lawyer. "We [at Rocket Lawyer] recommend having at least one month's worth of living expenses set aside before filing. This is not only to keep your stress as low as possible, but also because the court process can be slow. It may take more than a month before the court can award any support or other funds to you."
Set up automatic deposits before filing so you can start building up a safety net. Even just a few dollars at a time can add up and help offset your expenses. You can even open up a new account to take advantage of signup bonuses — you could get hundreds just for starting a new account, which gives you a head start.
Filing for divorce is an incredibly hard decision, and getting through the process can be emotionally and financially exhausting. But by following these tips, you can get your finances in shape.
Remember, you need a team of people to support you through a divorce. Besides friends and family, you'll likely need an attorney and a financial planner to help you get through the paperwork, divide assets and come up with a plan for after the divorce.
Support HuffPost
A No-B.S. Guide To Life
Before You Go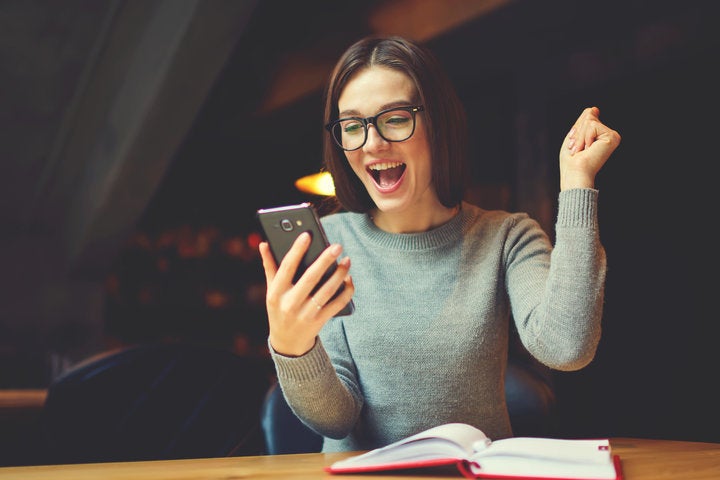 6 Money-Saving Apps That Do All The Work For You
Popular in the Community