Today's engineers are trying to deal with "deep uncertainties" -- uncertainties that cannot be assessed by probability based on past occurrences. Current infrastructure is under-prepared for extreme events that may come as a surprise, for example, extreme-weather events such as Hurricane Sandy in New York and Hurricane Katrina in New Orleans. The challenge of sustainability places greater demands on infrastructure innovations that facilitate the improvement of existing infrastructure, as well as the creation of new infrastructure to balance economic, social and environmental needs and eventually transform to a sustainable civilization.
Such a transformation is made necessary by the more complex problems of our modern world. For example, in addition to better design and performance of infrastructure in individual sectors -- such as building, water supply, energy supply and transportation -- at a city scale, the interdependence among those critical infrastructures also is important to the overall performance of the interdependent systems. This is why today's engineers must focus on the resilience of infrastructure systems, not just individual components of infrastructure, to external disturbance.
Large-scale-infrastructure projects today must balance economic, social and environmental needs, although they are being constructed for a particular service. In a particular way, emerging demands in terms of food security, energy security, public health, waste recycle/reuse and hazard mitigation require new infrastructure. For example, the development of renewable-energy sources such as biofuel, wind energy, solar energy and low-carbon-emission energy sources like shell gas requires new facilities for energy delivery. At the same time, the new development can be subject to community acceptance and public environmental concerns.
Infrastructure innovations are or will be facilitated by cutting-edge technologies, such as cyber-infrastructure, big data, nanotechnologies, biotechs and bio-informatics. Computers and network monitors make the control of the physical processes and civil and environmental engineering infrastructural systems more effective. The seamless integration of computational algorithms and physical components -- cyber-physical systems -- will transform the way people interact with engineered systems and drive innovation and competition in sectors such as agriculture, energy, transportation, building design and automation.
Internet, mobile technology, sensors and remote sensing are providing big data that are filling the gap between individual sectors and making it possible to quantify the nexus among interconnected systems, for example the water-energy-food nexus, and that can better describe consumers' and stakeholders' demand of infrastructures. New materials made from nano-technology and biotech are used to construct more cost-effective and/or more environmentally friendly infrastructure to serve society.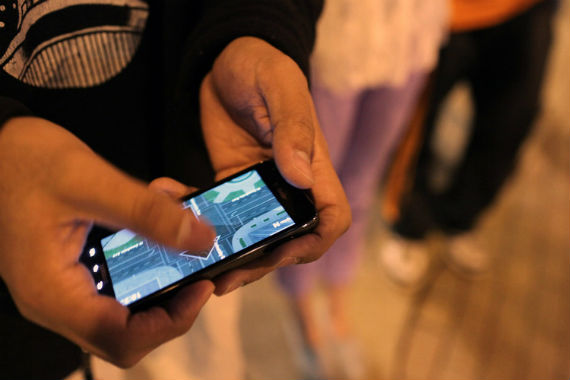 One way in which mobile technology can be used to collect data on a large scale is through the use of smartphone apps. The TrafficTurk system allows for the real-time capture of traffic patterns, which can be used by researchers to generate state-of-the-art analytics about how transportation infrastructure is used and impacted during times of high congestion (for example, natural disasters, sporting events, political events).
Moreover, complex systems theories have been innovated to analyze the interdependence of the "system of systems" and provide guidelines for the design of complex infrastructure systems in cities.
A number of research centers have been developed in the Department of Civil and Environmental Engineering at University of Illinois at Urbana-Champaign (CEE at Illinois) for hosting research to support these innovations. The MAE Center was established in 1997 by the National Science Foundation as one of three national earthquake-engineering research centers. After focusing on seismic hazards in the Mid-America region, the center has expanded its focus to create a Multi-hazard Approach to Engineering by conducting interdisciplinary research to characterize different hazards and estimate damage and vulnerability across regional and national networks. The MAE Center is a world leader in the prediction and mitigation of natural and human-made hazards and one of the world's most comprehensive centers for risk analysis. The National Institute of Science and Technology (NIST) Community Resilience Center of Excellence is headquartered at Colorado State University and partners with CEE at Illinois to develop tools that individual communities can use to assess their resilience against natural hazards -- such as tornadoes, coastal flooding, wildfires and earthquakes -- as well as large-scale, human-caused disruptions. Illinois' Safe Global Water Institute (SGWI) is working to overcome the basic science, engineering solutions, educational capacity and socio-economic barriers to providing sustainable safe water and sanitation to the people of the world. The Intensively Managed Landscapes Critical Zone Observatory (IML-CZO), funded by NSF, works to understand how land-use changes affect the long-term resilience of the critical zone. Other research centers working on infrastructure innovations are the Center of Excellence for Airport Technology, the Fabricated Geomembrane Institute, the Illinois Center for Transportation and the Rail Transportation and Engineering Center.
Training future generations of civil and environmental engineers is essential to promoting infrastructure innovations. CEE at Illinois has initialized interdisciplinary programs designed to integrate the traditional CEE sub-disciplines and give undergraduate and graduate students a broad systems perspective on the world's complex civil and environmental engineering problems. The Sustainable and Resilient Infrastructure Systems, Energy-Water-Environment Sustainability and Societal Risk Management programs bring together researchers from diverse specializations to address the needs of a changing society in a comprehensive and multidisciplinary framework. A final program, Global Health and Economic Development, is currently under development and will target research, education and collaboration with regional stakeholders on issues of water, sanitation, health, food, energy and economic development.
This post is part of a series produced by The Huffington Post, "What's Working: Sustainable Development Goals," in conjunction with the United Nations' Sustainable Development Goals (SDGs). The proposed set of milestones will be the subject of discussion at the UN General Assembly meeting on Sept. 25-27, 2015 in New York. The goals, which will replace the UN's Millennium Development Goals (2000-2015), cover 17 key areas of development -- including poverty, hunger, health, education, and gender equality, among many others. As part of The Huffington Post's commitment to solutions-oriented journalism, this What's Working SDG blog series will focus on one goal every weekday in September. This post addresses Goal 9.
Popular in the Community