This week, my grandchildren received a healthy dose of science, technology, engineering, math (STEM) at the California Academy of Science. Born in New York and living in a global community, Zella and Lazar are smart, savvy, 21st century elementary school kids who breezily meander around an iPad, not yet aware that the facility in accessing online games and Apps will be insufficient to navigate the STEM stumbling blocks ahead that will inhibit their generation's cyber trek to a bright future.
Zella and Laz will need a myriad of skills and competencies to achieve their STEM potential and fulfill personal aspirations in the world they inherit. In addition to inquiry-based learning in school, their STEM skillsets will be developed outside the classroom, by participating in FIRST® LEGO® League with their parents and friends, making a cat dance with Scratch® on a Raspberry Pi with the help of a thirty-something engineer in an afterschool program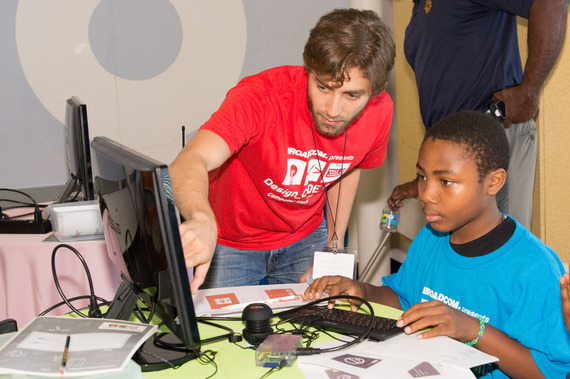 or experiencing the thrill of touching the nubby skin of a starfish while a sixty-something retired scientist at the California Academy explains the nefarious eating habits of this adorable sea creature.
What I wish from the 2016 presidential election is not just a barrier-busting role model for my granddaughter, but a visionary administration to lead a well-coordinated national STEM literacy campaign that taps into burgeoning grassroots initiatives popping up around the U.S. and harnesses the creative energy of hundreds of thousands of spirited Baby Boomers on the cusp of retirement from their fulfilling STEM careers.
In her 1996 book, It Takes a Village: And Other Lessons Children Teach Us, Secretary Hillary Rodham Clinton observed that children are impacted by people and organizations outside their immediate families and that as a society, we should strive to meet our children's needs. This principle applies to STEM literacy in 2016 when it is alarmingly clear that it will take more than a village, it will take an ecosystem to effectively move the needle in our children's STEM education.
An ecosystem is defined as "a system, or a group of interconnected elements, formed by the interaction of a community of organisms with their environment." At present, there are over thirty-five robust STEM Ecosystems in major regions of this country that are intentionally connecting formal and informal STEM learning stakeholders to impart STEM knowledge to kids of all ages.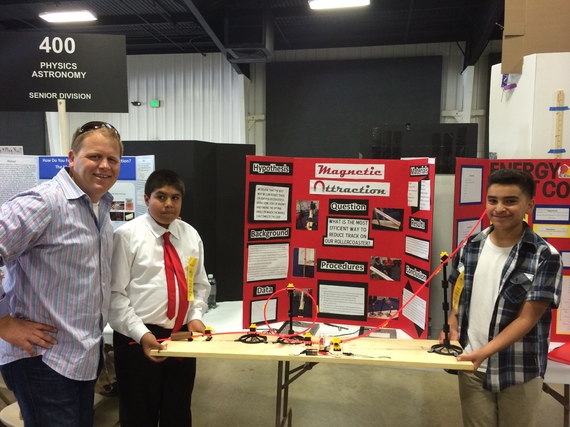 STEM Learning Ecosystems are championed by Jan Morrison of the Teaching Institute for Excellence in STEM (TIES) and the STEM Funders Network, a consortium of nationally-renowned private foundations that share a common mission of empowering young people to become STEM literate through seamless formal and informal STEM learning collaborations and equitable access to multiple pathways to assets and resources already available in their communities. This enables young people to engage in rigorous, collaborative STEM learning - 24/7.
The necessity of tapping into STEM Ecosystems goes well beyond securing our country's economic interests. Failure to prepare children with STEM competencies, which include the 21st century skills of critical thinking, collaboration, communication and creativity, imperils our way of life. Innovative science and engineering are the essential linchpins for solving the grand challenges in the environment, healthcare and sustainability of transportation, agriculture, communications and other modern infrastructures.
Critical to achieving success through community-driven STEM Ecosystems will also be dependent upon marshaling and deploying our national treasure trove: the legions of retiring Baby Boomers who combine vast STEM knowledge and experience with years of constructive service still ahead of them. These folks are the relief forces for the STEM education foot soldiers already on the ground in this campaign.
Education Week quoted Secretary Clinton as proposing an "education SWAT team" for the U.S. Department of Education in order to deploy "qualified people, teachers, principals, maybe folks who are retired, maybe folks who are active, but all of whom are willing to come and help." This is an idea that appears ripe for implementation in a campaign for STEM literacy as retiring scientists, technicians, engineers and mathematicians from the Boomer Generation seek out ways to give back to society.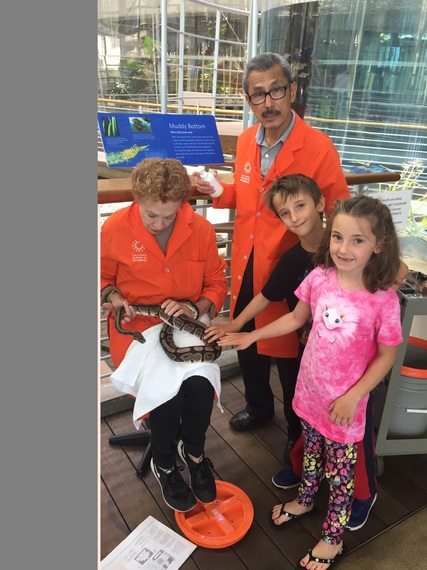 In addition to recruiting retiring Baby Boomers, the next President should take broad steps through a cross-departmental initiative with the DOE, the Departments of Revenue and Labor, among others, to incentivize and reward STEM-driven companies to deploy their employees as volunteers in local STEM Ecosystems and implement strategies to recognize youth for their mastery of STEM skills through innovative rewards such as STEM badges, e-portfolios and other competency-based national awards. After all, this is their future workforce.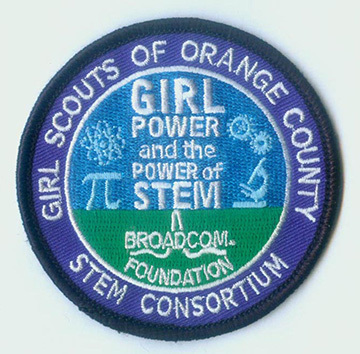 Through a campaign to recruit a highly skilled SWAT team from retirees and STEM professionals from every field of government, business and academia, the next administration will help fortify our classrooms and afterschool programs with welcomed support from our formal and informal educators to deliver enhanced firepower within existing and future STEM Education Ecosystems and to prepare the next generation of STEM literate workers who will be equipped with the skills and knowledge necessary to solve the real-world challenges ahead.
As I watched Zella and Laz react in wonder to a starfish held by a retired science teacher, I take heart. They may yet become STEM masters of their universe.
Popular in the Community