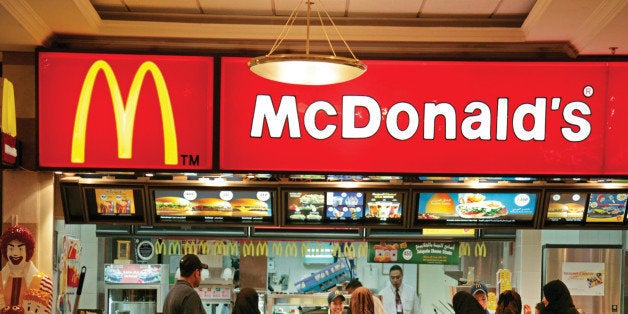 In my last Huffington Post, "Common Core and the End of History," I accused the New York State Board of Regents of not only undermining the study of global history in high schools in a time when students should be learning about pressing issues like globalization, climate change, ISIS and Ebola, but also lowering academic standards by substituting phantom "career readiness" programs for academic classes. All this, of course, is being done in the name of achieving Common Core Standards and satisfying Race to the Top mandates. In response, I received an email from an associate in the New York State Education Department who I will not name because I do not want to put that person at risk.
"I hope you read the proposed regulation change which can be found on the Board of Regents meeting page, along with the Powerpoint that was presented at the BOR meeting. Although it has not been mentioned in the press, the proposed regulation changes also include the requirement that a student must earn two units of credit in Global History & Geography in order to receive a high school diploma. The CTE exams that are approved for use are national assessments that were selected by a Blue Ribbon panel & were identified in an earlier Board of Regents item. I am not sure where you received information about a 'local' assessment -- could you explain where you found that info? There seems to be a great deal of misunderstandings and I would like to help clear up confusion and misunderstandings."
"Thank you for the email. I only have access to what is in the press. I cannot find any proposed plans, curriculum, or assessments in the Regents release. Can you send them to me? Also, since it appears that students will be graduating with the waiver in June 2015, how will the Regents ensure the quality of the non-existing programs that they supposedly completed? I think that is where the local comes in.
I have not received a response to my query but I did further explore the "Blue Ribbon Panel" recommendations for Career and Technical Education (CTE) certificates that were made at the September and October meetings of the Board of Regents.
On page 2 of the October 2014 report, it states, "College and Career Readiness in NYS will ensure that all students graduate high school able to succeed in postsecondary programs of study and the workforce; that they understand and demonstrate citizenship skills; and that they may meaningfully contribute to the economic and democratic well-being of our society."
These are noble goals and as a teacher I heartily agree with them; but as a teacher I also recognize that you can never "ensure" that ALL people are anything, let alone college- and career-ready. Now New York State Education officials know that also, which is why they applied for and received a waiver from No Child Left Behind, the federal law that REQUIRES that ALL students succeed. I believe it is also why they proposed alternative pathways towards a high school diploma; what look to me like much easier pathways.
The report also states that, "By 2015, NYS will offer all students an established set of assessment pathways that are grounded in the Common Core Learning Standards, are similarly rigorous, allow for student choice and have demonstrated, effective outcomes for students." I assume, these are the "Blue Ribbon Panel" recommendations that were made at the September 2014 meeting.
On page 6 of the October report, something that the associate may have missed, it specifies that Integrated Credits in Approved CTE Programs will permit students to take up to "8 high school credits to be applied to respective core areas as determined at the local level."
On page 8 it states that under the alternative graduation route "Students may take four Regents exams (ELA, Math, Science, and Social Studies) and a comparably rigorous assessment for the fifth required examination to graduate." It can be the global history regents, a science or math regents such as physics or geometry, or one of the "Blue Ribbon" CTE tests.
The "Blue Ribbon Panel" rigorous Common Core aligned CTE exams were actually identified in the Board of Regents report on its September 2014 meeting. The Blue Ribbon Commission Technical Assessment Recommendations appear on page 18 and 19 of the report and the recommended "assessments" are in an appendix on page 24 through 27. However they are not really assessments, but a list of national organizations that provide assessments. There is no evidence in the report that the committee actually reviewed the assessments. However, I decided to look at a few to better understand the careers choices students could make and the rigorous standards students would be expected to achieve.
A number of the exams are provided by an organization called NOCTI. According to its website, "NOCTI is the largest provider of industry-based credentials and partner industry certifications for career and technical education (CTE) programs across the nation. Whether using assessments to meet Perkins accountability requirements, to guide data-driven instructional improvement, or to assist with teacher evaluation systems, NOCTI provides a credible solution through its validated and reliable technical skill assessment."
The "Blue Ribbon Panel" recommendations include NOCTI exams that prepare students for careers in Advertising and Design, Accounting -- Basic, Agricultural Mechanics, and Hospitality Management -- Food and Beverage. The Hospitality Management test is "designed for program completers and entry-level employees in the hotel management field, measuring knowledge and skills in such topics as understanding of the hospitality industry, guest relations and concierge duties, opening and settling financial transactions, safety and security, legal and ethical responsibilities, marketing and sales, travel and tourism, hotel restaurant management, and food and beverage service."
The NOCTI website has a number of assessment "blueprints." I focused on the Hospitality and Tourism section that includes a program and assessment for students pursuing career and technical education in commercial food preparation. New York City actually already has a High School of Hospitality Management where "students will develop problem-solving skills that prepare them for exciting careers in hospitality management and post-secondary education. This challenging, student-centered school combines a curriculum that provides Career and Technical courses as well as traditional academic studies." The student population is over 90% Black and Latino and over 90% qualify for free lunch. It also has a Food and Finance High School where the student population is 89% Black and Latino and 82% of the students qualify for free lunch.
On the NOCTI exam 13% of the questions on the test are on the identification of Hand Tools, Herbs, Spices, and Flavorings; 13% are on Knife Skills; and 74% are on Cooking Skills. Unlike on New York State Regents exams in academic subjects and the Common Core English Language Assessments, there are no extended reading passages, no writing assignments, and no higher order thinking analysis questions. Instead the rigorous Common Core aligned multiple-choice academic questions on the sample test include:
1. A food-borne illness that usually is transmitted by under-cooked ground beef is
A. cold virus B. streptococcus C. E. coli D. Hepatitis C

2. The preferred method for removing the skins of fresh peaches or tomatoes is to
A. pare with a knife B. blanch in hot water
C. use a vegetable peeler D. freeze for 15 minutes

3. What type of oven is used to bake large quantities of cookies, pies, breads, or rolls?
A. microwave B. hearth C. rotary D. steam-injection

4. Reducing the fat in a salad dressing recipe into a more healthful version can be as simple as replacing some or part of the oil with
A. cream B. honey C. salt D. stock

5. A beverage that has regular brewed co¬ffee with foamy steamed milk is
A. café mocha B. espresso C. cafe latté D. cappuccino
This is not a test for a year long vocational program that prepares students for future careers. It barely qualifies as a quiz at the end of a one-hour on-line prep session. Personally, I think every high school graduate needs to know the difference between a latté and an espresso or how else can they work at Starbucks, but I have lived a long time and I am still not sure what a café mocha is. On a serious level, the only "career" this program and exam prepares high school students for are dead-in food service jobs at fast-food restaurants.
In my previous post, I quoted Gloria Sesso of the Long Island Council for the Social Studies who accused the Regents of creating an "alternative-pathways approach" that "could revive a system of classroom 'tracking,' in which some students are funneled into strictly academic courses, while others are directed toward occupational training." It looks like Sesso is right.
Currently, according to the Bureau of Labor Statistics, there are more than three million people in the United States employed preparing and serving food. As of May 2013, the food-preparation and service industry paid an average hourly wage of about $9.00. In addition, there are over a half million "fast-food cooks" who also earn on the average about $9 an hour, but according to the BLS, that varies by industry and state. Overall, fast-food workers, overall, are amongst the lowest paid employees in the country. According to website PayScale, the median hourly wage among McDonald's employees with five to eight years of experience is $9.15, which means they earn slightly more than average and better than similar employees at Burger King and Wendy's.
That must be why the target 21st century job for New York State high school graduates is at McDonald's. "State Board of Regents, do you want fries with that?"
Side-Note: In "Is It 'Quid Pro Cuomo' Time?" I detailed charter school dollars pouring into Andrew Cuomo's campaign for reelection as Governor of New York State and asked whether this was pay-to-play money. In an interview with the New York Daily News candidate Cuomo confirmed my suspicions. He vowed, if reelected, to "break" what he called the public education "monopoly" by promoting more charter schools, teacher assessments, and Common Core aligned testing. According to the Daily News, "Cuomo accused teachers of having tried to torpedo the Common Core curriculum in fighting the evaluation standards -- and expects they will again. 'They will be using it the way they used it, I believe -- to get the parents upset last year about this entire Common Core agenda.'" Yes. It is Quid Pro Cuomo time.
Calling all HuffPost superfans!
Sign up for membership to become a founding member and help shape HuffPost's next chapter