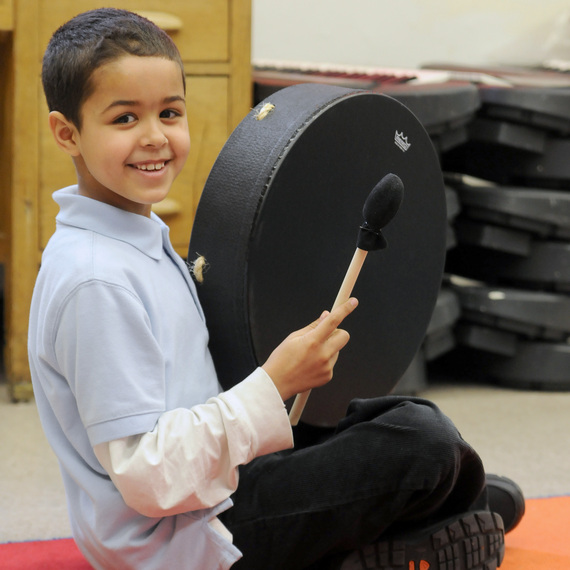 Innovative, creative, motivated, confident. These are just some of the qualities employers are looking for when hiring new talent. Contrast these qualities with the words frequently used to describe the state of public education; mediocre, dysfunctional, uninspired, struggling. How can we expect our children to be prepared and ready to compete in the fast-paced, tech-focused, global economy if we are not giving them the foundation of a high-quality education?
It is imperative that we not lose sight of the benefits of a well-rounded education - one that fosters creativity and innovation - which is essential for our children's future job prospects and future success in life.
There is good news for education with the recent passage of Every Student Succeeds Act (ESSA). The new bill renews interest in a well-balanced approach to education in which testing does not divert attention from quality teaching and learning. ESSA rejects the overuse of standardized tests and a one size-fits-all mandate on our schools, ensuring that our education system will prepare every child to graduate from high school ready for college and careers. An important provision in the bill is the opportunity to use federal funding to increase access to music education for all students, especially the most vulnerable.
According to research published by the National Assembly of State Arts Agencies (NASAA) and the Arts Education Partnership (AEP), "arts learning experiences contribute to the development of certain thinking, social and motivational skills that are considered basic for success in school, work and life." Too often, though, the arts and music are viewed as a dispensable part of education. ESSA reverses this trend by making music an essential part of every student's education, no matter their personal circumstance.
As a long time educator, I've witnessed first-hand the value arts education has in developing the whole child. A well-rounded school curriculum emphasizing the arts and music education is essential to teaching transferable skills like complex reasoning, problem-solving, analytical and critical thinking skills, essential in the workplace.
Music, in particular, is a powerful motivator in education because it actively engages students in the classroom and teaches discipline, focus, persistence and risk taking. Research shows learning music increases student's reading, writing, mathematical and spatial reasoning skills. Music allows students to express themselves in a new and unexpected ways by tapping their creative and innovative side. Simply put, children learn better when music is part of their school curriculum.
I am pleased that Congress has taken significant steps toward improving our students' chance at a better, more well-rounded education. If we are serious about giving all children the necessary tools and resources they need to compete in tomorrow's workforce, we must make the arts and music an essential part of an overall school curriculum, securing a brighter future for all students.
REAL LIFE. REAL NEWS. REAL VOICES.
Help us tell more of the stories that matter from voices that too often remain unheard.