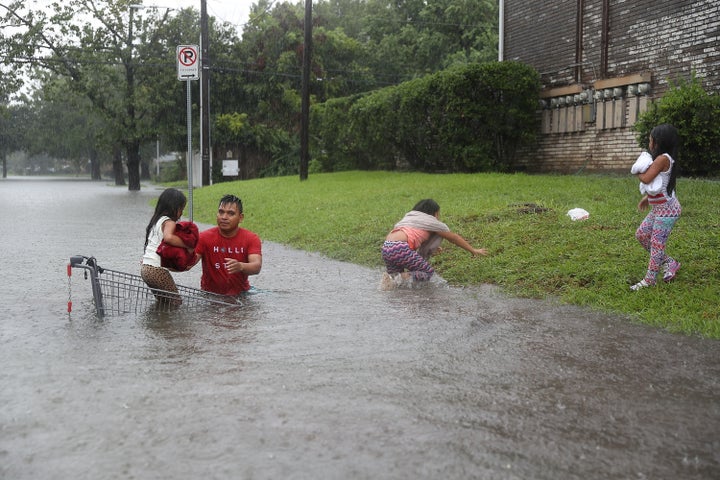 While President Trump declared Texas an emergency disaster area from the Hurricane Harvey impacts, the Trump Administration's FY 2018 budget blueprint for the Federal Emergency Management Agency (FEMA) is "penny wise and pound foolish":
· Cuts $667 million from FEMA state and local grant funding for programs that include disaster preparedness and response. For example: The Homeland Security Grant Program "plays an important role in the implementation of the National Preparedness System by supporting the building, sustainment, and delivery of core capabilities essential to achieving the National Preparedness Goal of a secure and resilient Nation." 
· Cuts about $90 million from FEMA's Pre-Disaster Mitigation Grant Program funding to local communities. In other words, reducing funding for prevention and resilience actions that can mitigate harms to people and property to better withstand the impact of hurricanes and coastal storms. And save money by preventing more damages later. This program is authorized under Section 203 of the Robert T. Stafford Disaster Relief and Emergency Assistance Act in order to "reduce overall risk to the population and structures from future hazard events, while also reducing reliance on Federal funding in future disasters."
· Eliminates all $190 million of funding for the National Flood Insurance Program's Flood Hazard Mapping and Risk Analysis Program efforts to improve and redraw the nation's flood maps to align with current topological and hydrological realities. That's important for communities to better understand climate risks and take protective measures that reduce harms and save money in the future. 
It's been reported that out of all 50 states, Texas, California and Oklahoma have the most disaster declarations from FEMA. This is an area of strong potential bipartisan policy alignment, especially in the Midwest and Great Lakes states.
Let's see whether the Congressional debates on funding for Texas disaster relief lead to some common sense budget solutions focused on better prevention and resilience actions and better disaster preparedness and relief for people and our communities.
Calling all HuffPost superfans!
Sign up for membership to become a founding member and help shape HuffPost's next chapter
BEFORE YOU GO