In a monumental move, the nation's largest Presbyterian denomination voted Thursday to change its definition of marriage and allow its pastors to officiate same-sex ceremonies in states where gay marriage is legal.
By a vote of 429-175, leaders of the 1.76 million-member Presbyterian Church (USA) voted during the biennial General Assembly in Detroit to change the denomination's Book of Order to describe marriage as being between "two people."
The decision opens a path toward gay marriage across the denomination's 10,000 churches.
A majority of the church's 172 regional bodies, called Presbyteries, must now approve the decision before it's official, a process that can take up to a year. But after years of failed efforts to get the church to approve gay marriages, LGBT activists and pastors said they were optimistic.
"This is a glorious day for the church and for LGBT people who have been seeking full inclusion here for decades," Pittsburgh-based Rev. Randy Bush, the co-moderator of the board for pro-LGBT church group Covenant Network, said in a statement.
In a separate vote, 371 to 238, the church assembly also approved a measure to allow pastors who minister in places where same-sex marriage is legal, which currently includes 19 states and the District of Columbia, to officiate those weddings. That move is final and doesn't need further approval.
Many smaller, more conservative Presbyterian denominations, including the Presbyterian Church in America and Evangelical Covenant Order of Presbyterians, don't ordain gay people or official same-sex marriages.
But the decisions for the USA group, which came after hours of tense debate, follow years of discussions on the meaning of marriage in the church and a rapidly changing tide of support for religious and civil same-sex marriage. The Presbyterian Church (USA) voted in May 2011 to allow the ordination of openly gay men and women in same-sex relationships, and other Christian denominations have also increasingly ordained openly gay clergy.
The Episcopal Church started allowing same-sex marriage blessings last year, though individual priests have been performing gay marriage ceremonies for years in states where they are legal. The United Church of Christ has allowed same-sex marriages since 2005. Going further back, the Unitarian Universalist Association of Congregations has officially supported same-sex marriages since 1996. The Evangelical Lutheran Church in America allows individual church ministers to make decisions on gay marriages. Among Jews, two of the three major Jewish denominations, Reform and Conservative, allow same-sex marriages.
Like most religious groups that have policies allowing same-sex marriage, Presbyterians decided Thursday to let pastors who are against gay marriages make the choice to not perform them.
Some speakers at the assembly said they were afraid the decision would cause more conservative people to leave the church, which has been gradually losing members. As recently as 2010, the Presbyterian Church (USA) had 2.1 million members. Hundreds of congregations have defected in recent years, in part because of the church's increasingly liberal views on gay issues.
To combat splintering, Presbyterians voted to include language that marriage is not only between "two people," but also "traditionally of a man a woman" in the change passed Thursday.
While all Presbyterian Church (USA) congregations are affiliated nationally, congregations tend to differ widely in worship style and views on homosexuality and same-sex marriage. Liberal pastors are known to publicly and privately officiate same-sex marriages, but the church has censured some of these people. In one high-profile case in 2010, the church's highest court found a California minister guilty of misconduct for officiating gay marriage ceremonies.
Related
Before You Go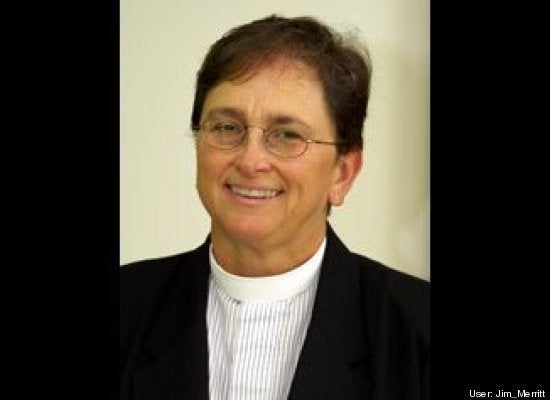 Most Inspiring LGBT Religious Leaders
Popular in the Community